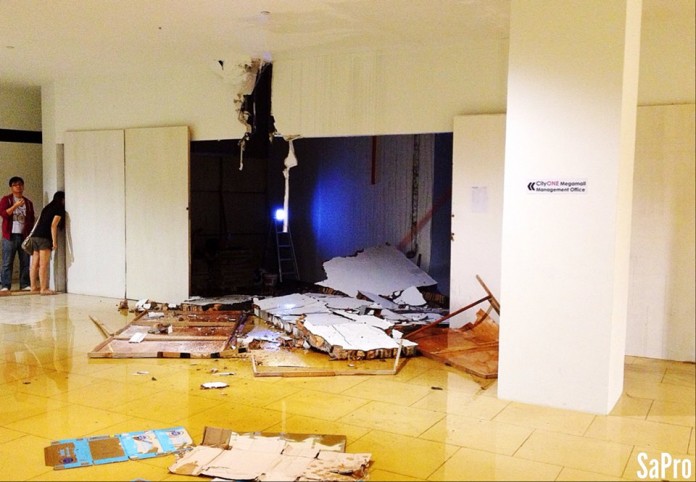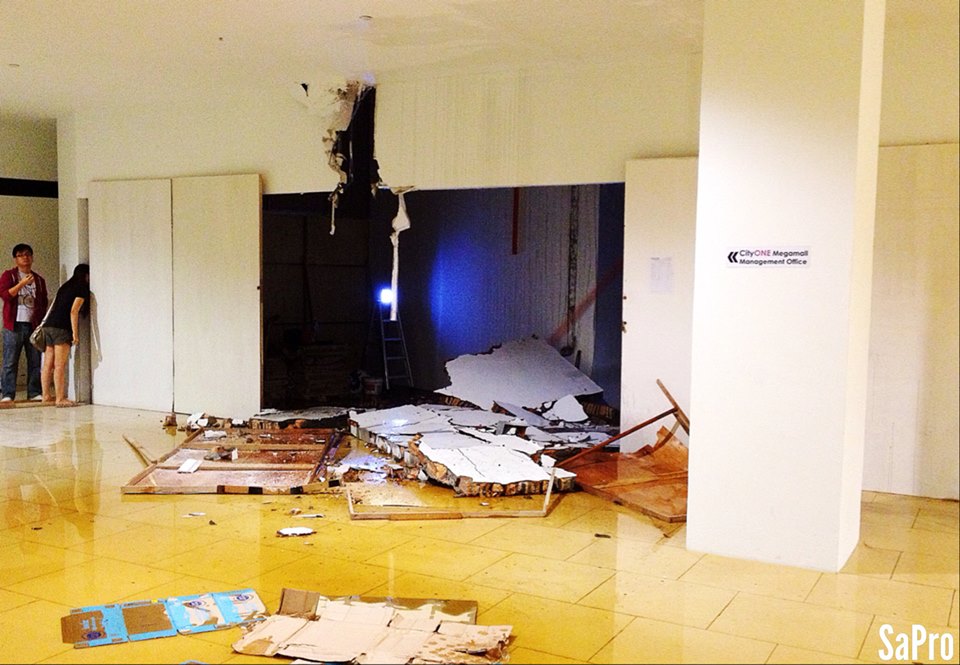 SUBSCRIBE TO MySARAWAKTELEGRAM TO GET NEWS & UPDATES ON SARAWAK.
Apparently the condition of CityOne Megamall which houses GSC Cinema, Metrojaya and numerous other major brands have come under scrutiny of certain people, in particular Sapro – Sarawak Properties, which is said to be owned by investors of properties in Sarawak.
In a Facebook posting dated last Saturday, Sapro made social media headlines in Kuching after they posted up an image depicting what appears to be a burst pipe at the newly opened CityOne Mall, asking for answers for the incident.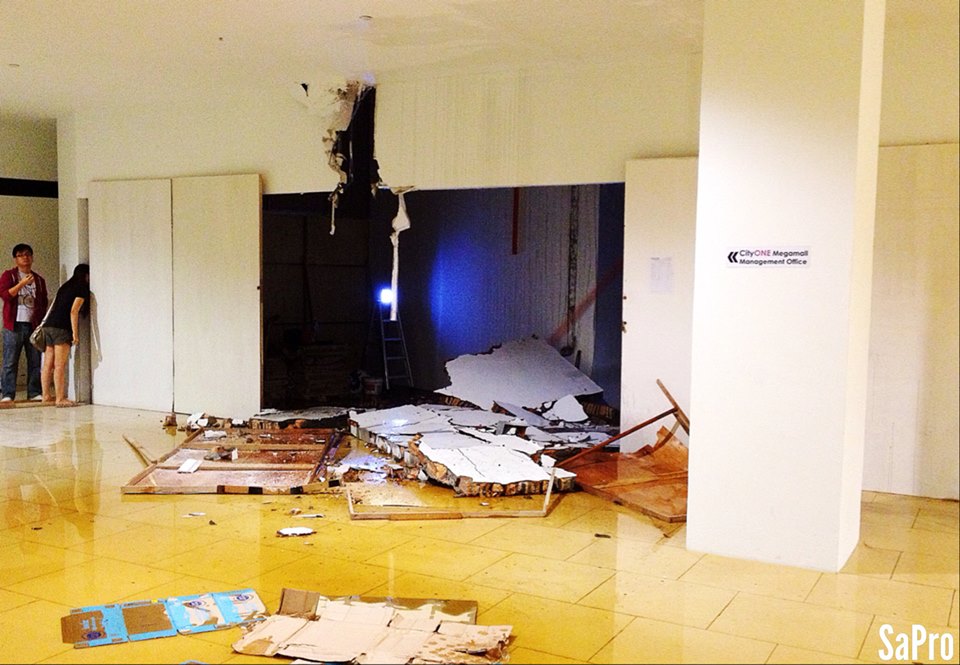 On Sunday, the Facebook page administrators further questioned the safety of the mall, giving explanations of what they have observed in the image of the damage.
CityOne Mall responded to the accusations in a local daily as they claim the mall has the approval of local authorities and is safe for public use. In addition to that, Jeffry Tan who is believed to be a representative from CityOne also said that he had left similar messages to rebuff the claims on Sapro's Facebook page, but has found his comments deleted.
Last Tuesday, Sapro yet again proved to be critical over CityOne as they questioned the legality of the Occupation Permit issuance, claiming CityOne's statement was contracting. This was responded with another posting by CityOne mall on Sapro's FB page, but the message too was deleted, said Jeffry.
It was later observed that Jeffry finally went to another Facebook group, known as Development projects in Kuching, Malaysian Borneo, which has since carried his message to over 10,000 Facebook followers of the page.