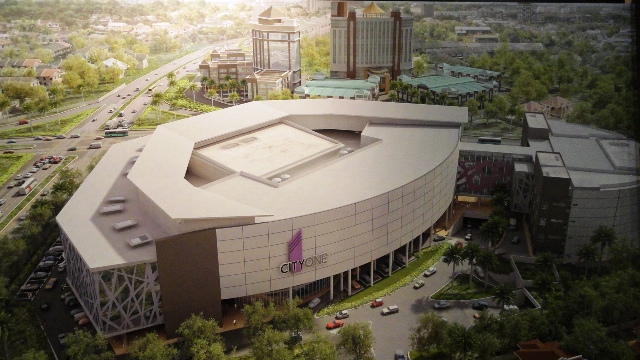 SUBSCRIBE TO KUCHINGBORNEO.INFOTELEGRAM TO GET NEWS & UPDATES ON KUCHING.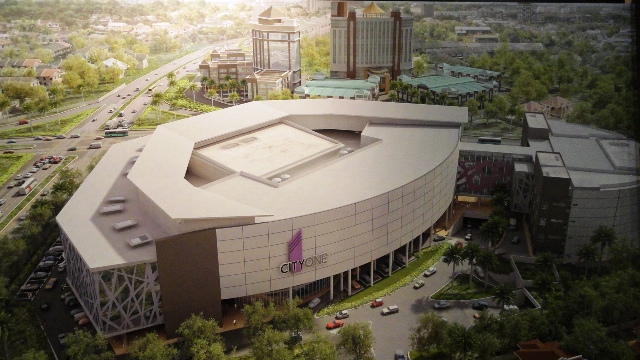 Introduction
CityOne Mall is one of the biggest shopping malls in Kuching with major anchor tenants coming from the biggest retail and entertainment chains in Malaysia.  The mall is hugely expected to compete directly with tHe Sping Mall as it offers similar possibilities to its customers.

The 'bird-nest' inspired design makes the mall an iconic feature in Kuching hence making it an immediate attraction to locals and tourist passing by the area.
Located nearby some of Kuching's most expensive housing estates and night scene locations, the mall is expected to transform the landscape of the shopping in Kuching with its 500-plus tenants, while at the same time provide Kuchinginites a new paradise for shopping and entertainment.
Year Operational:
Currently under construction, but Metrojaya, and an optical shop has operated since January 2013. Expected to be fully operational in mid-2013

Parking Bays:
Yet to be known
Number of floors:
5-storey mall with basement.

Operating hours:
unknown
What's special here:
Slated to have the largest open space/event area in Kuching which makes it a attractive to event organizers.
What needs to be improved:
N/A
Amenities & type of shops available:
Gym by Celebrity Fitness, Cinema by GSC, Lifts, Escalators, Food court and international food chains/cafes, car parks, Pharmacy, Grocery shop, Apple authorized reseller, Perfume store, Telecommunication shops/outlets, Jewellery shops, Optical shops, Saloons, Committee hall

Address:
Jalan Song/Jalan Tun Jugah, Kuching, Sarawak

Map


Contact Number:
Tel : N/A
Fax : N/A
Website: http://www.cityone.com.my/