The social media is abuzz with what is said to be the planned 'Kuching MRT Network Map'.
According to the map which is showed below, Kuching will have ten lines, with four main stations, namely Kuching Ithmus, Kuching Sentral, Matang Sentra and Samarahan Sentral.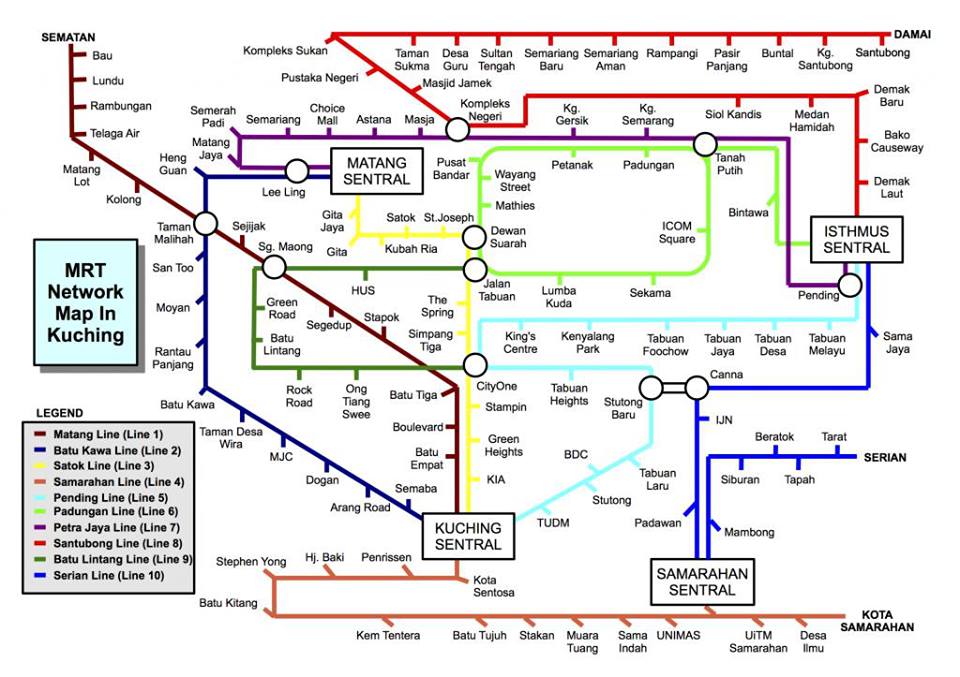 The network covers a huge amount of Kuching's major places, and ends in Serian, Samarahan, Damai and Sematan.
Although the MRT Map seems unlikely true, many have said that they are hoping that it would one day become a reality.  The photo is credited to pinangjawa.