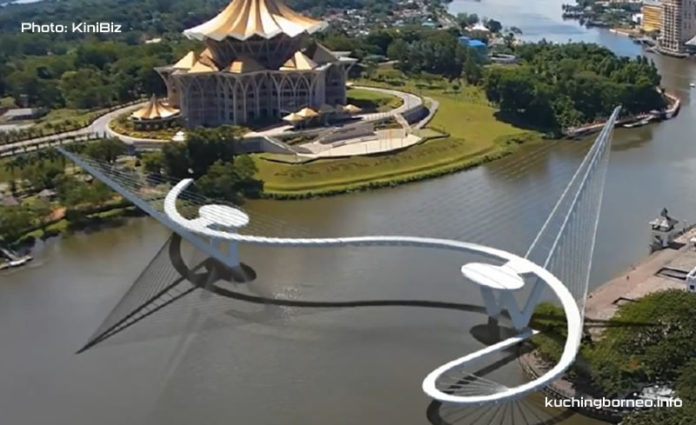 Kuching's Golden Bridge which will span across the Sarawak River in the center will be completed in 2015 at the cost of RM35 million.
The 400m bridge will begin from the Sarawak State Legislative Building, and will be curled towards the Kuching Waterfront in an S shape.
Its shape which was inspired by Sarawak's meandering rivers in Sarawak, while the design will take elements of Sarawak diverse culture including reminiscing the Bidayuh bamboo bridge.
The State government hoped that the iconic bridge would bring people from both side of the river closer together, while at the same time promote healthier living among Kuching people.
Assistant Tourism Minister Datuk Talib Zulpilip also assured that the Golden Bridge will not affect the operations of the Perahu Tambang operators , as he said that they could operate like the Gondola's in Venice and charge more.