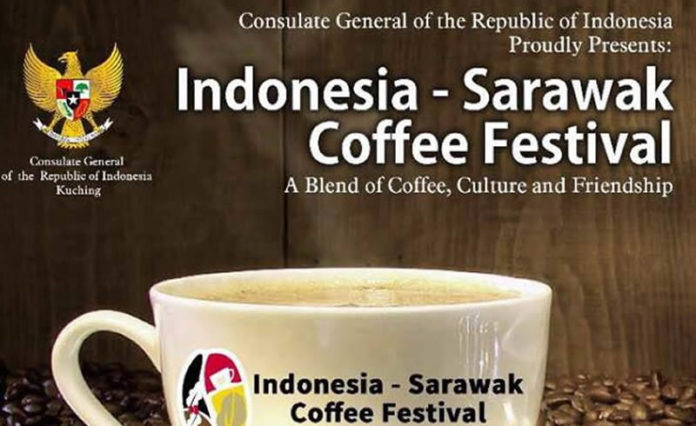 SUBSCRIBE TO KUCHINGBORNEO.INFOTELEGRAM TO GET NEWS & UPDATES ON KUCHING.
Konsulat Republik Indonesia akan mengadakan Festival Kopi Indonesia – Sarawak pada hujung minggu ini di CityOne Megamall, Kuching dari jam 10 pagi hingga 9:30PM.
Pelbagai jenis kopi akan dapat dicuba dan diperolehi semasa festival in, termasuk Kopi Gayo, Kopi Simalungun, Coffee Toba, dan Kopi Luwak dari Sumatera, dan beberapa jenis kopi lain dari Pontianak dan Jakarta.
Adalah difahamkan sebanyak 20 ruang pameran akan dibuka dengan aktiviti berkaitan kopi diadakan sepanjang pesta tersebut.
Pada 12 tengahari, 29 Julai 2017, penyanyi keroncong terkenal Indonesia, Hetty Koes Endang juga akan membuat persembahan dengan membawakan lagu-lagu popular dari Indonesia, manakala pada hari berikutnya (30 Julai 2017), persembahan tarian kebudayaan Indonesia akan mewarnai pesta tersebut.