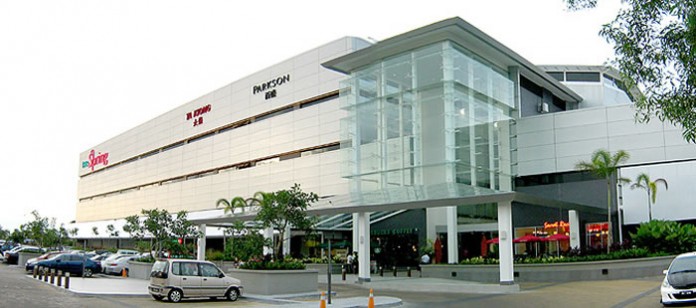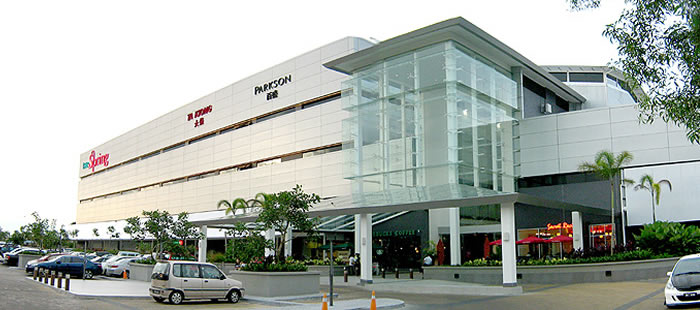 SUBSCRIBE TO KUCHINGBORNEO.INFOTELEGRAM TO GET NEWS & UPDATES ON KUCHING.
An online poll conducted by social media community Sarawak Bloggers revealed that The Spring Mall in Kuching is their favourite mall.
The poll which was conducted on their twitter account saw 177 participants with four major malls namely CityOne Megamall, Plaza Merdeka, tHe Spring Mall and Boulevard Mall being listed.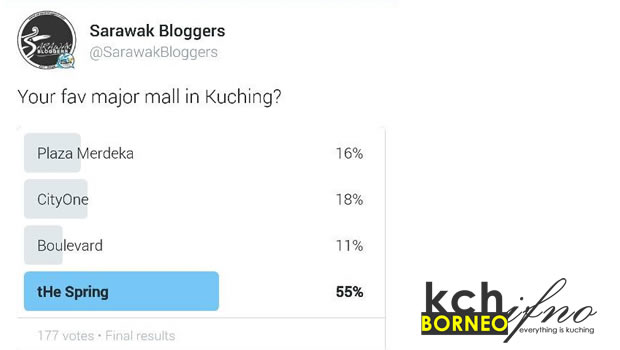 The results were quite unanimous with tHe Spring garnering 55% of the votes, with both CityOne Megamall and Plaza Merdeka trailing with a distant 18 percent and 16 percent respectively.
According to Sarawak Bloggers, the poll was done for 24-hours and voters can only vote once anonymously.