If you are bored about staying in those typical chalets or hotel rooms during your vacation, then consider a place called 'The Culvert", which is a new type of hotel now under construction at Jalan Sultan Tengah, Kuching (If you do not know, Jalan Sultan Tengah stretches until Santubong and Damai).
A video shared by the Facebook page of The Culvert showed that the hotel is located by the sea, and the artist impression below also shows likewise.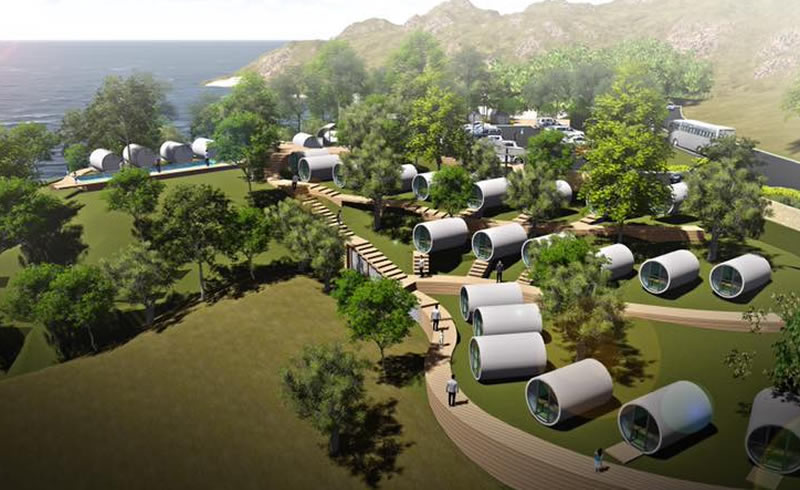 True to it's name, The Culvert offers 43 rooms that are culvert shaped, with other amenities such as an outdoor pool, and a bar/lounge.  Information shared on several booking sites also said that a souna would also be available, and that all rooms would be equipped with air-cond.
Concierge services, free parking as well as free wi-fi is said to be also provided.
Photos of the new hotel have been shared online, and it shows one culvert holding a bed, while it is believed the toilet and bathroom is available outside the bedroom culvert.
For now, I am not sure when the hotel would be open, but progress does look to be doing well, so it is likely to be opening this year.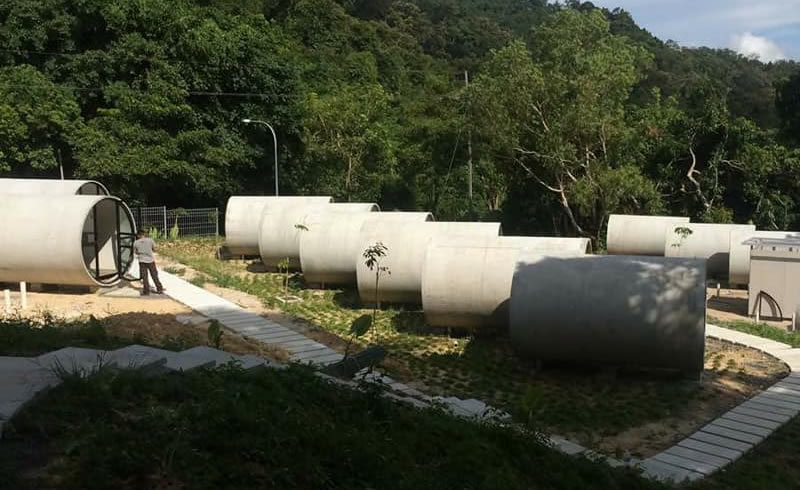 Bookings options for The Culvert are already available on major hotel search sites like Expedia, but when I tried to book a stay, it said the dates are unavailable.
Anyway, it would be an interesting stay for anyone at The Culvert when it opens as it's a very new and unique concept to Kuching, and probably Malaysia.
By the way, if you love trekking, check out the list of trekking sites in Kuching.