Located within the area of a place known as Pending, almost in the middle of factories and warehouses, is a moderate sized shop selling seafood, known as L&L Seafood.
The shop, popular among locals, serve almost all seafood other local outlets serve, but offers them in a very reasonable price, while at the same time, maintaining their great taste.
Here, the highlight is definitely the delicious steam prawns, with other dishes such as the sweet potato leaves (kribang) stir fried with onions, deep fried cuttlefish and seafood fried rice also leaving a very positive impression.
In general, the seafood here is fresh, and they offer a huge mug of sugarcane juice which would accompany your serving to perfection.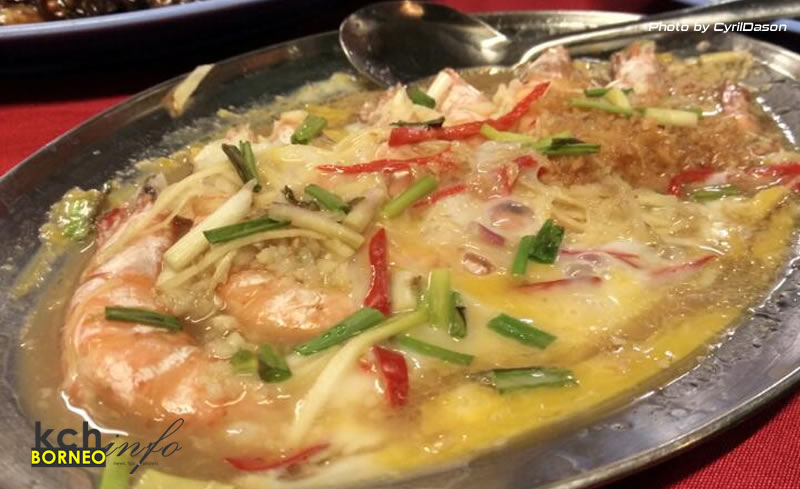 For those without transportation, the location of L&L Seafood maybe a huge turn off as it is located quite far from the main city of Kuching, with the place hardly spotting any tourist.
But I guess, this 'outskirts' location is one reason of the many reasons why the prices and quality served at L&L Seafood, has remained almost the same for years, but if you are looking to stay nearby L&L Seafood, here's some hotel suggestions nearby.
More photos of L & L Seafood below.