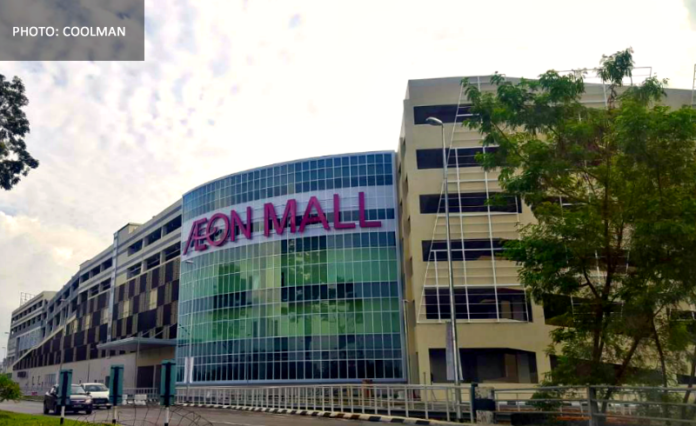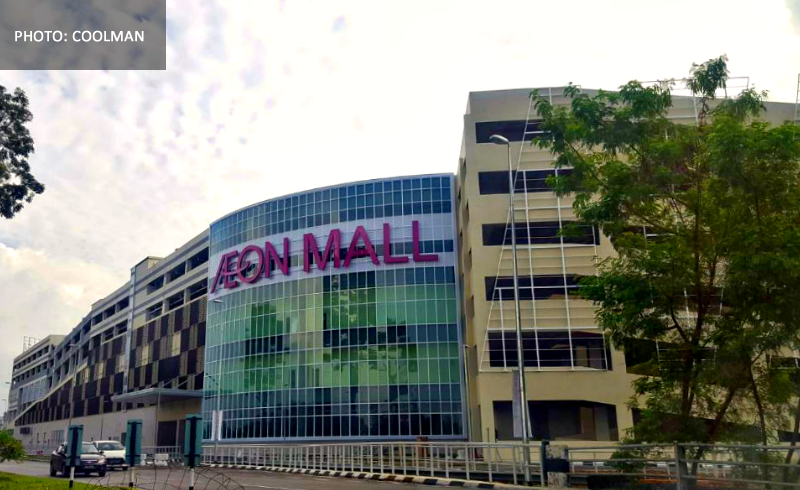 SUBSCRIBE TO MySARAWAKTELEGRAM TO GET NEWS & UPDATES ON SARAWAK.
East Malaysia's first AEON Mall will be open this coming April 20th giving current malls like tHe Spring Mall and VivaCity Megamall a run for their money.
Located at Jalan Keretapi, the mall itself is built by construction giant KTS, and operated by AEON, which is a company from West Malaysia, known for their signature credit card deals and pink coloured malls.
According to information I gathered online, AEON Mall Kuching Central would have AEON and MBO Cinemas as their anchor tenants, with familiar brands such as Uniqlo, Brands Outlet, Kaison, Daiso, H&M, MollyFantasy and K11 coming in as mini-anchor tenants.
The full list of brands coming in can be seen in the poster below, courtesy of an FB page known as CatCity Blog.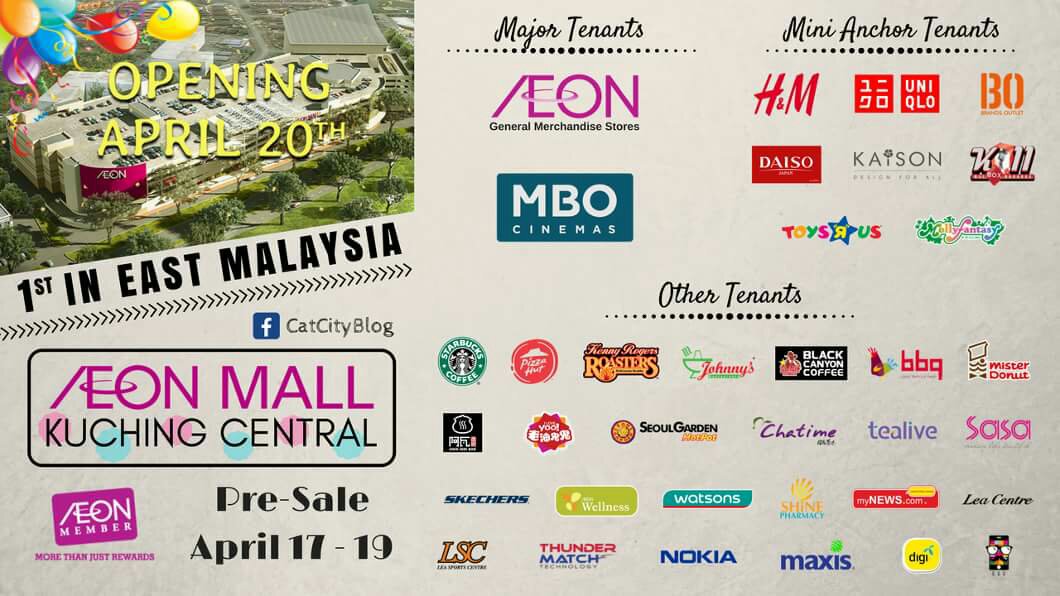 Frankly speaking, while I've not visited quite a few newer malls in Kuching and Samarahan, I am very excited about AEON Mall because of the size of the mall itself, and the fact that it is AEON's first venture in East Malaysia.
As far as brands are concerned, there's nothing to shout about as most of the brands are already available in Kuching, but I am interested to see what AEON would bring in under their wing, especially considering their credit card usually comes with very interesting promotions.
Well, to know what's in store at AEON Mall, we would have to wait until 20th April, but till then, do check out the top 10 malls in Kuching, or read why I think tHe Spring Mall still has the best food court in a mall, in Kuching.