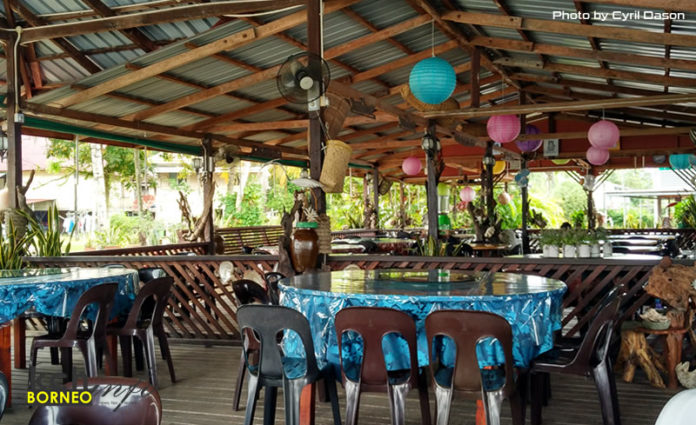 SUBSCRIBE TO KUCHINGBORNEO.INFOTELEGRAM TO GET NEWS & UPDATES ON KUCHING.
Eating in Mukah can be tricky if you do not know where to go,plus it can be a 'hit and miss' experience  if you are not a local.
However, there is one restaurant which is well known for its consistency, and it is known as Riverside Seafood.
Located just 5 minutes by foot from the market, and nearby some very nice Mukah hotels, this riverside restaurant serves some of the most authentic Melanau dishes which are 'to die for'.
I've been here for over five times, and the food has been very consistent all times, being delicious and well served. The main attraction on their menu is the Melanau dish, umai, which is fresh fished served raw with some accompanying condiments.
Staff at Riverside Seafood are polite and helpful but you may need to fight for their attention during dinner as they place gets really crowded at night. Booking is advised when coming for dinner.
Prices maybe slightly higher than the average Mukah eatery, but if you are not a local and you are seeking for food consistency, this is your best bet.
Below are some photos of food at the restaurant.