SUBSCRIBE TO KUCHINGBORNEO.INFOTELEGRAM TO GET NEWS & UPDATES ON KUCHING.
The Tree Top Cafe offers something unique for those staying in Kuching.
With Kuching City changing at rapid pace in recent years, it is indeed hard to believe that there's a place so hidden in the middle of the city that not only looks authentically dated, but is also really hidden in the lush greenery of Kuching.
The place I'm talking about is The Tree Top, and it is one of a kind in the city, and perhaps the world.
According to the intel I got, the place has been around for over 10 years, but it has been closed to the public, until this coming Friday, 20th October 2017, when it will host it's very first soft opening.
Since it's on a small hill, The Tree Top is windy and hidden from the hustle of the city, and is considered a great place to relax.
WHAT MAKES THE TREE TOP SPECIAL
Perhaps describing what you can get at The Tree Top won't justify what you can experience and see when you are there, so I'll let the following photos speak for themselves.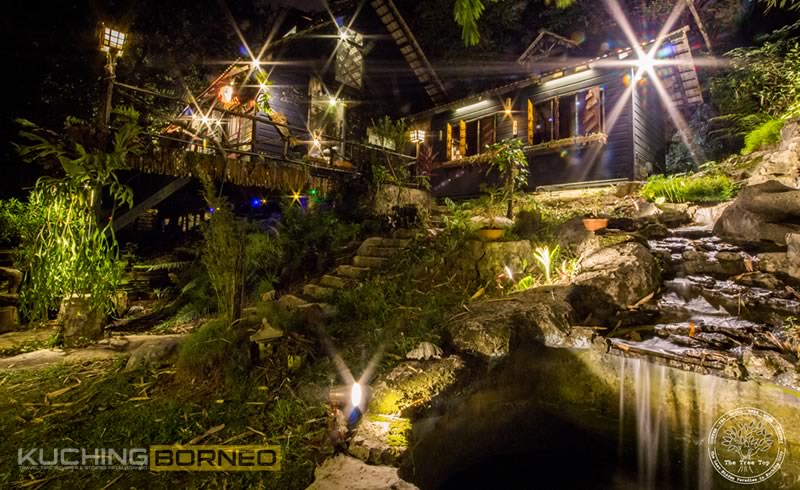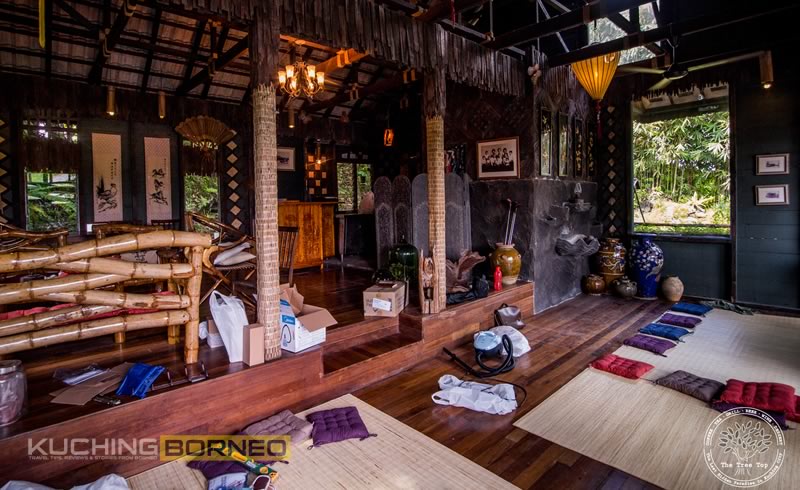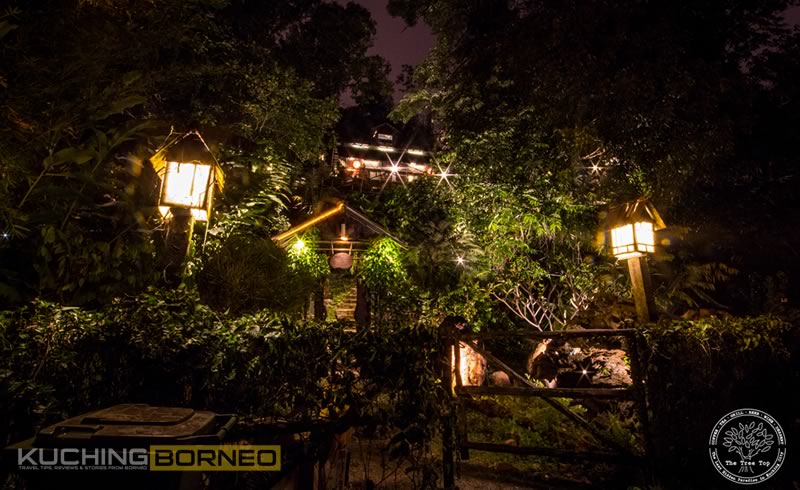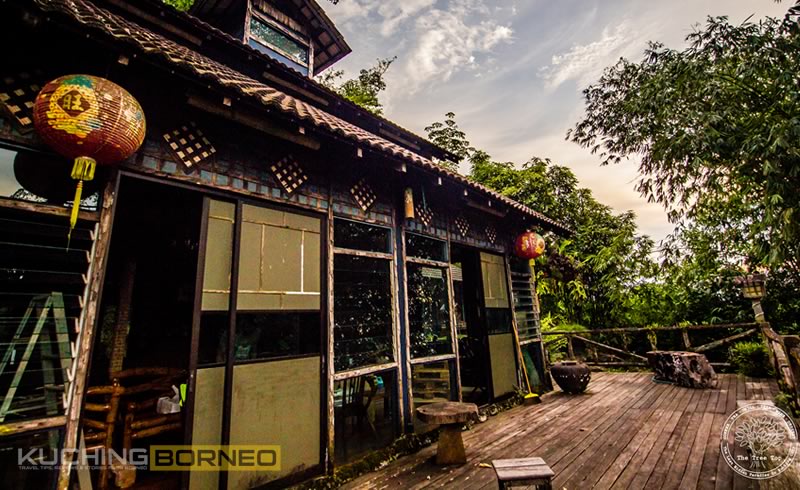 As I said, the place looks dated, but don't we all love something well maintained, but also looks stunning in it's very own natural way? – It's a perfect Instagram moment kind of place!
WHAT CAN YOU EAT AT THE TREE TOP?
According to the information I obtained, there's two types of servings at The Tree Top.  The Morning Menu consist of coffee, cakes, toast, sandwich, and their signature "Homemade Sambal Pork Scraps Rice", while the Night Menu is a combination of beer, wine, local tuak, finger foods, snacks, and a BBQ Set that require prior booking
The BBQ Set Menu comes in two styles, the Happy Set, and the Very Happy Set, both worth RM300 and RM500 respectively.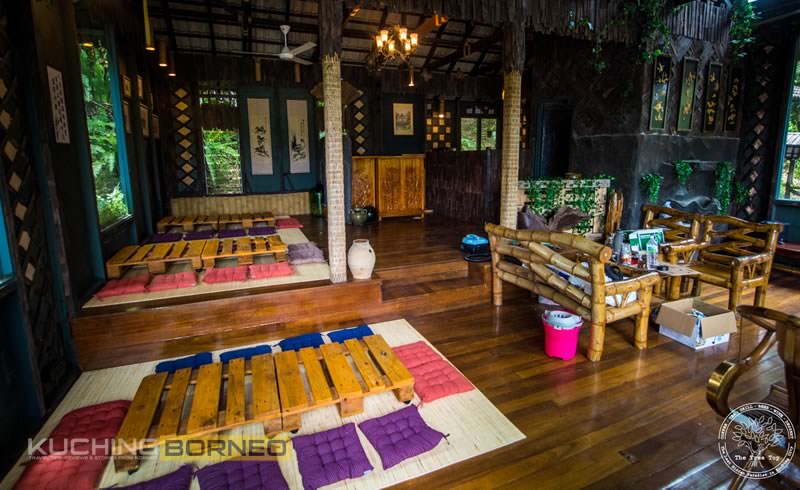 According to The Tree Top, their Happy Set is good for 4 – 6 pax, and it consist of half dozen bottled Heineken, 3 snacks, and a regular sized BBQ platter which consist of half kg of three layered pork, half kg lamb, half dozen chicken wings, 2 set wedges, 2 set fries, BBQ Seasonal greens & Mushroom.
The Very Happy Set on the other hand can cater for 7 – 12 pax, and it comes with a dozen bottled Heineken, 5 snacks, Super Large Size BBQ Platter which consist of 1 kg three layered pork, 1 kg lamb, 1 dozen chicken wings, 3 set Wedges, 3 set 薯条, BBQ seasonal greens & mushroom.
I've not tried any of their food, so I really can't say much on how it taste-lah…. Perhaps you can go give it a try and tell me about it.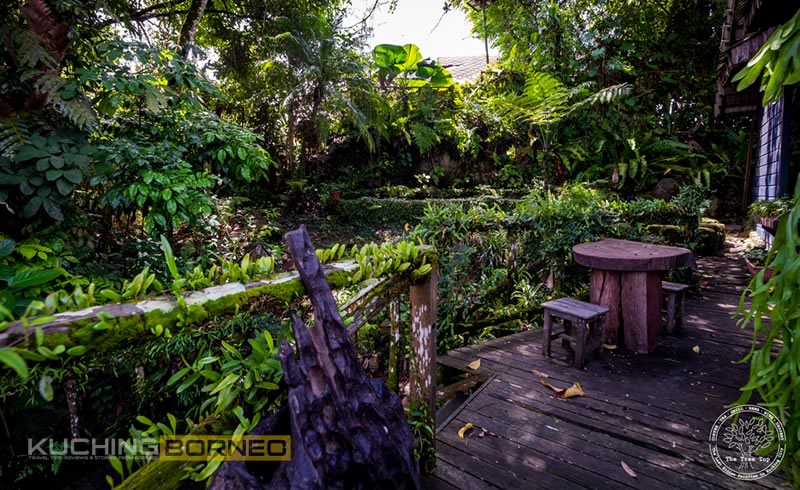 HOW TO GET TO THE TREE TOP
Driving here is probably the best option as it is quite far.
If you don't have your own transport, you can either use Grab, or rent a car in Kuching to go here.  The Tree Top is located behind ST3 Shopping Mall, at Lorong Uplands 7, Jalan Uplands.  If you are not sure where that is, then hopefully the map below would help.
Based on what I was told, parking can be done at the nearby temple, so don't worry about where to park your car, but do make sure you come between 11AM to 1AM daily as this is when the cafe is open.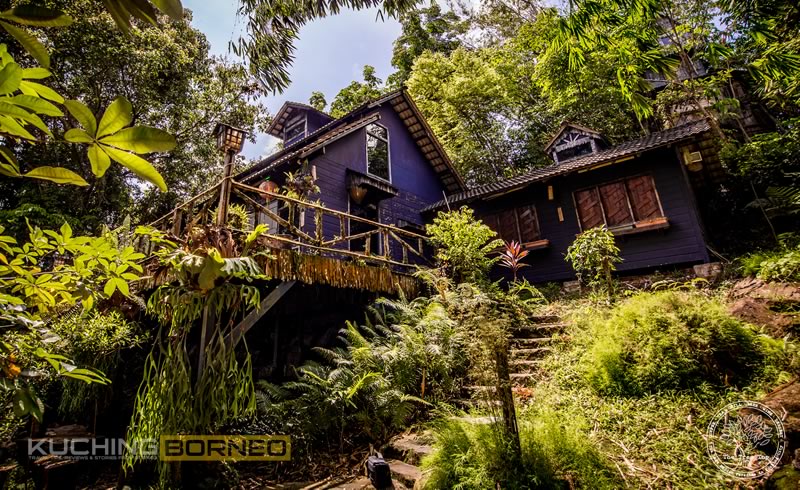 HOW TO MAKE A BOOKING AT THE TREE TOP CAFE?
If you are interested to check out The Tree Top bookings can be made by calling Dennis Chong at +6016-8585165 or Elvis Chong at +6016-5758101, or you can visit The Tree Top  Facebook page.