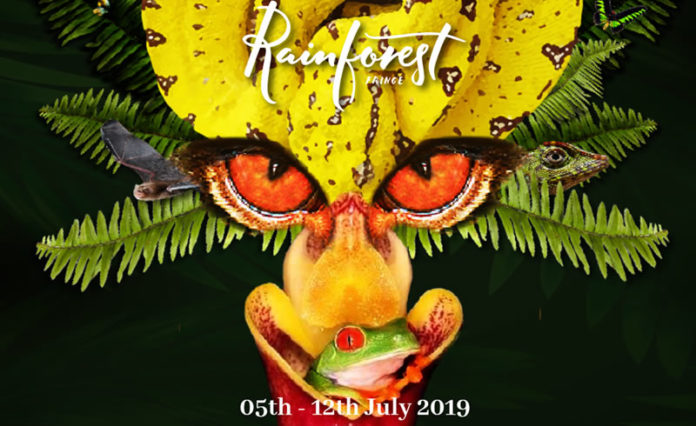 SUBSCRIBE TO KUCHINGBORNEO.INFOTELEGRAM TO GET NEWS & UPDATES ON KUCHING.
The Rainforest Fringe Festival 2019 (RFF 2019) is the third edition of the Kuching-wide event.  The RFF 2019 is technically a collection of events within an event.
It is created as a side event to supplement and build up momentum towards the ever popular Rainforest World Music Festival (RMWF).
The video below would give you an idea of what the RFF 2019 is all about.
That said, the RFF 2019 would be held from 5th to 12 July 2019, which is a week before the RWMF 2019. I think the name 'fringe' does say it all.
Like the previous two Rainforest Fringe Festival, the RFF 2019 intends to highlight the creative industry of Sarawak. A lot of focus will be therefore on music, arts, craft, film, photography and food to allow visitors to immerse themselves in Sarawak's rich culture and heritage.
EVENTS AND SCHEDULES OF THE RFF 2019
Like I said, the Rainforest Fringe Festival is technically an event within an event.
That means there's plenty of events to look forward to at the festival during it's full ten days.
The opening of the event would be on July 5 at the Old DUN building. It will feature a fashion show 'Asas Melayu, Lembaran Emas – Songket and Keringkam of Sarawak'.  Designs to be featured during the show are by acclaimed Malaysia's king of fashion Dato Sri Bernard Chandran as well as Sarawak's own Datuk Tom Abang Saufi and Tanoti House of Kuching.
From then on, other events are scheduled around Kuching. A simple breakdown of what is happening and where during the festival:
Old DUN Building (MAP)
– Opening and fashion show titled "Asas Melayu, Lembaran Emas – Songket and Keringkam of Sarawak" @ 5 July *
Old Court House (Map)
– READ – Launch of Borneo Laboratory @ 5 – 12 July, 10AM – 6PM
– SCENT – The Museum of Scent @ 5 – 12 July, 10AM – 6PM
– Museum of Kuching @ 5 – 12 July, 10AM – 6PM
– SPARK by Pecha Kucha @ 6 July @ 6 – 8PM
– Primates: At the origin @ 6 – 7 July, 9 – 10PM *
– International Indigenous Film Festival @ 7 – 12 July, Time TBA *
– TASTE – Plating The Wild @ 6 – 7 July, 7:30PM – 9PM *
– Rainforests Of The World by Ch'ien Lee @ 10 – 12 July, 10AM – 6PM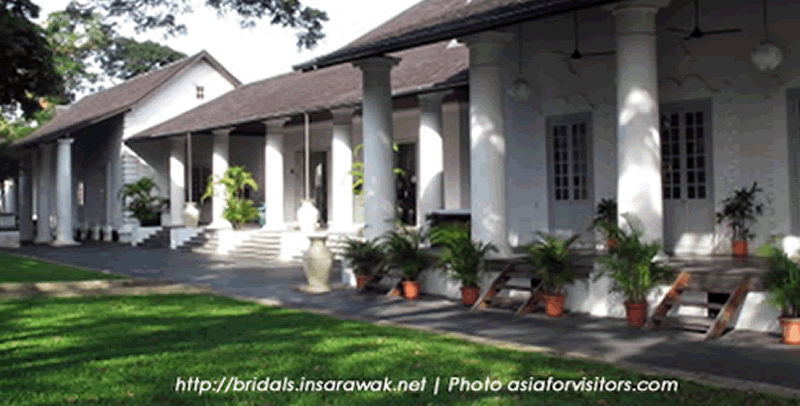 Borneo744 (Map)
– INK Kuching @ 6 – 10 July, 4 – 10PM
– The Amazing Drumming Monkeys @ 6 – 7 July, Time TBA
– Lets Play Art Workshop @ 6 – 7 July, 10AM – 6PM *
UOB Building, Main Bazaar Road (Map)
– Over Sarawak by David S.T. Loh @ 5 – 12 July, 10AM – 6PM
The Marian Boutique Lodging House (Hotel page)
– Jungle Fever by Marie Dargent @ 5 – 12 July, 10AM – 6PM
Yayasan Sarawak (Map)
– ACE Bootcamp by CENDANA @ 8 – 12 July, 9AM – 5PM *
ACCPC Grand Hall, Kuching St. Joseph's Cathedral (Map)
– The White Rajah of Sarawak @ 5 – 7 July, 7:30 – 8PM *
Kuching Waterfront (Map)
– Song to The Earth
NOTE:
Event dates and time are subject to change by the organisers.
Events listed with an asterisk (*) have limited space and may require registration.
TICKETS FOR THE RFF 2019
Most of the events during the 10 day RFF 2019 is free and only pre-registration is required to avoid over-capacity at the venue. Registration can be done here.
So far no events are listed as chargeable on 16 May 2019.
GETTING TO THE RFF 2019 VENUES
The RFF 2019 happens all over Kuching, but most of the activities focus two key locations namely the The Old Court House and Borneo744. Other locations like the Kuching Waterfront, The Marian Boutique Lodging House and UOB Building, Main Bazaar Road are just nearby the Old Court House as well.
ACCPC Grand Hall, Kuching St. Joseph's Cathedral is just about 15 minutes walk from The Old Court House, but transportation is required to go to Yayasan Sarawak and Borneo 744.
Using GRAB (ride hailing service) and taxi is highly recommended to go to Borneo744 and Yayasan Sarawak. You must download the GRAB App before you can book a ride.
WHERE TO STAY DURING THE RAINFOREST FRINGE FESTIVAL?
If you look at the venues for the RFF 2019, it concentrated to the Old Court House in the Kuching City Centre and Borneo744, which is in Bintawa, Kuching.
Pullman Kuching and The Waterfront Hotel however stands out as the only two hotels involved directly with the festival itself.  Another well located accommodation is the Marian Boutique Lodging House and the Ranee Boutique Suites.
All four accommodation and hotels the best accommodation options, especially since all  are within the golden triangle (city center) of Kuching.
CHECK BEST RATES AT PULLMAN KUCHING
FIND A ROOM AT THE WATERFRONT HOTEL
BOOK A ROOM AT RANEE BOUTIQUE SUITES
For more options, consider checking my listing of Hotels near Kuching City Centre – Staying in Kuching City Centre puts you close to all the venues of the RFF 2019, except for Borneo744.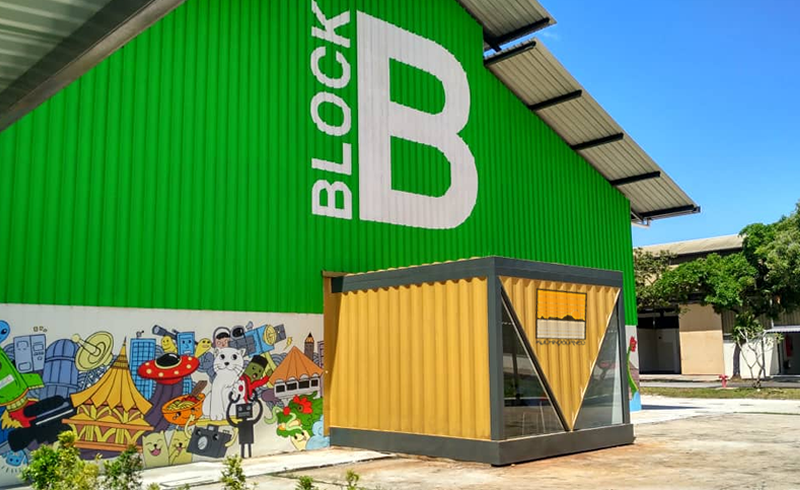 Borneo744 is located in the industrial side of Kuching, known as Bintawa. It is far from most hotels and as far as I know, there's no accommodation nearby. The nearest is hotel is UCSI Hotel, still about a 10 to 20 minutes drive.
The hotels I've suggested above are the closest to the venues of the Fringe Festivals, making it easier to travel to the events under the festivals. These hotels also enable saving on transportation cost.
OTHER INFORMATION ON THE RAINFOREST FRINGE FESTIVAL
If it's your first time to the Rainforest Fringe Festival, you are most likely not alone. The festival is still new, but it is growing both in stature and fame.
For newbies, here's some important pointers:
Show time of each event varies. Double check with the organizers to ensure the dates and time are correct. Take note of when and where the events are happening and when it ends.
Register your attendance for the events early as spots can be limited due to space constrain.
Go early. Traffic jams are unlikely in Kuching, but they do happen.
Bring enough cash in Malaysian Ringgit as there's no ATMs especially in Borneo744.
Use GRAB instead of taxis as they are cheaper. Buses are unreliable in Kuching.
Dress casually for the events.
Borneo744 is about 15 to 30 minutes from the city centre.
In case you do need assistance when in Kuching, here's some articles I wrote that can be of help navigate Kuching.
That said, enjoy the RFF 2019, and don't read about what to expect in the coming Rainforest World Music Festival 2019!
By the way, if the information here is inadequate, head on to the official website for details.