SUBSCRIBE TO KUCHINGBORNEO.INFOTELEGRAM TO GET NEWS & UPDATES ON KUCHING.
The Pesta Tasik Biru 2022 will be held from 22 September – 2 October 2022, and organizers are expecting about 60,000 people to crowd venues for the festival which include Siniawan and Paku.
This means the festival will be happening for 11 days.
Based on information share to The Borneo Post, this will be the first time the festival will include both Paku and Siniawan as previous editions concentrated on Bau town and Tasik Biru.
Highlights of Pesta Tasik Biru 2022
According to the organizers, the festival this year focuses on its sustainability aspect.
This means the main organising committee will establish partnerships and collaborations with other organisers to promote tourism events for Bau district, effective 2022 to 2024.
Other highlights to this years edition of the festival include the launching of the Tasik Biru Suspension Bridge, cultural shows, various performances, contests and competitions, sales of products and exhibitions by various agencies.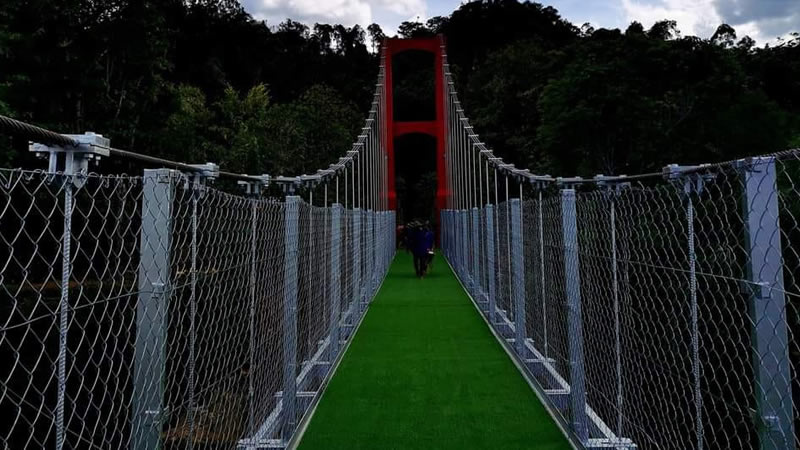 Pesta Tasik Biru tentative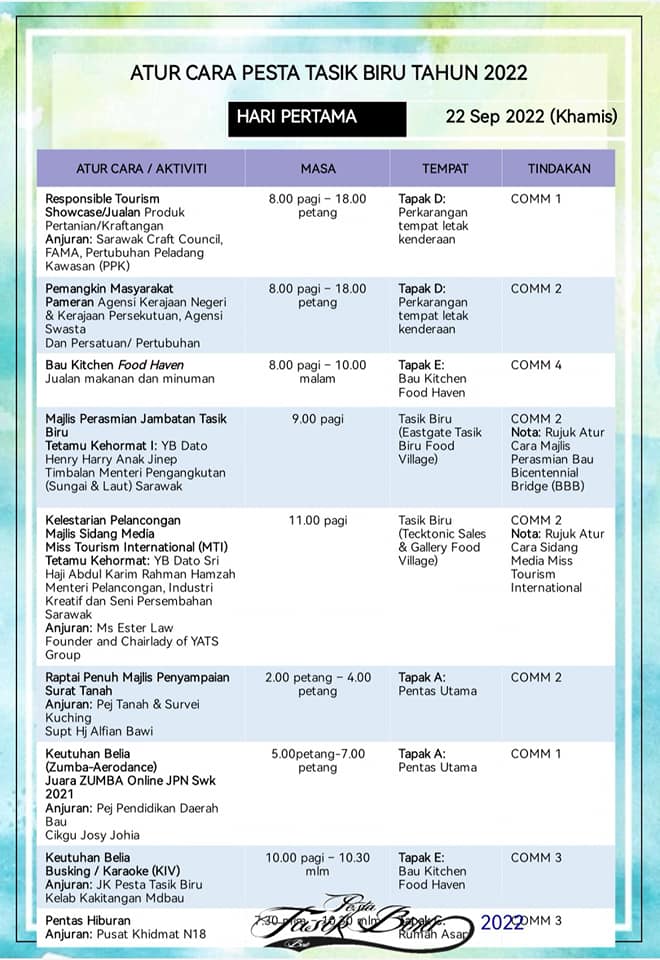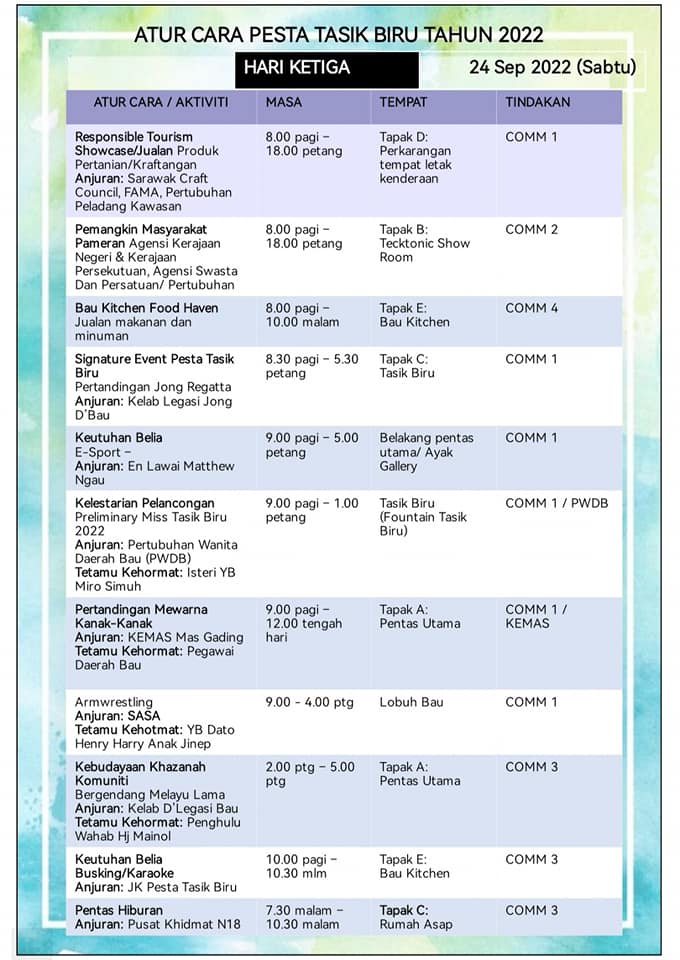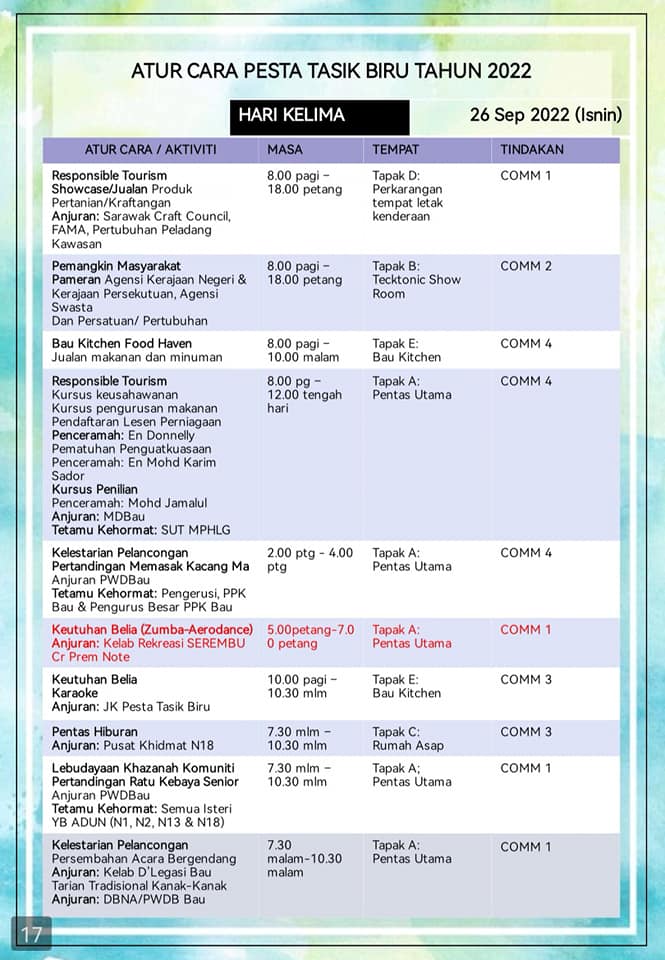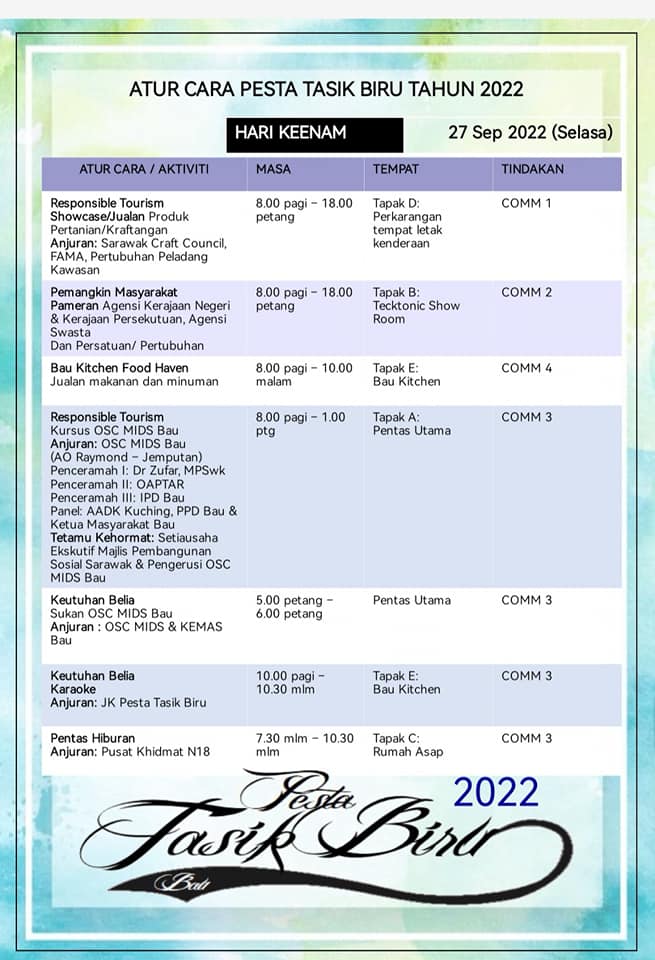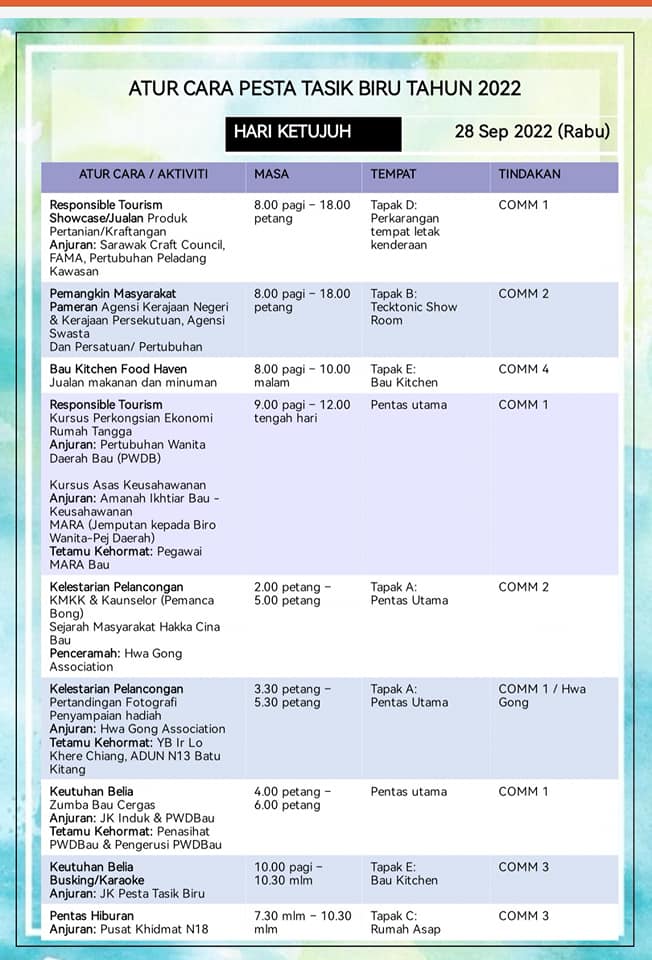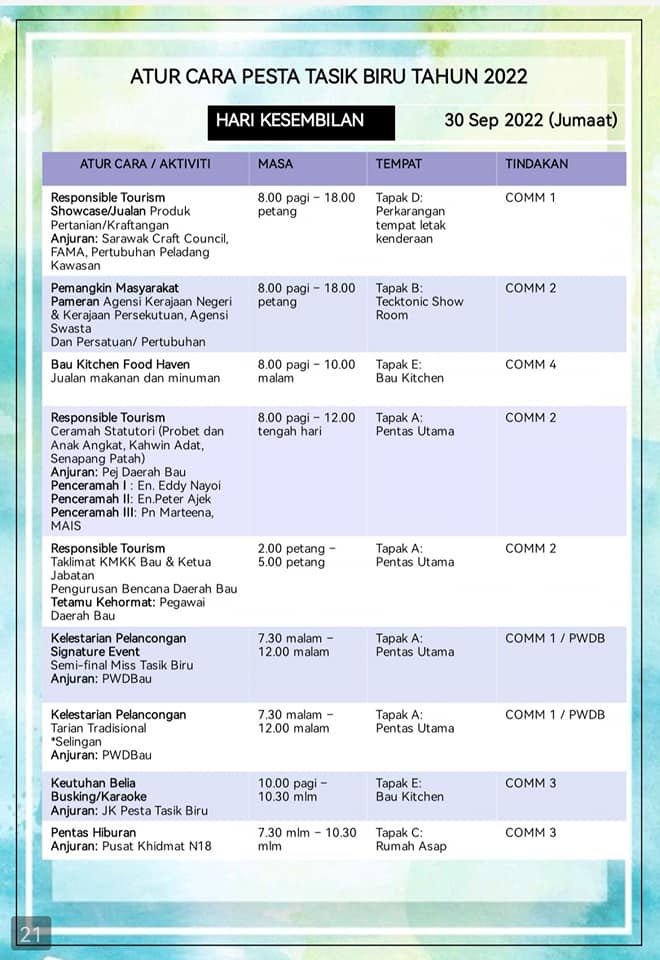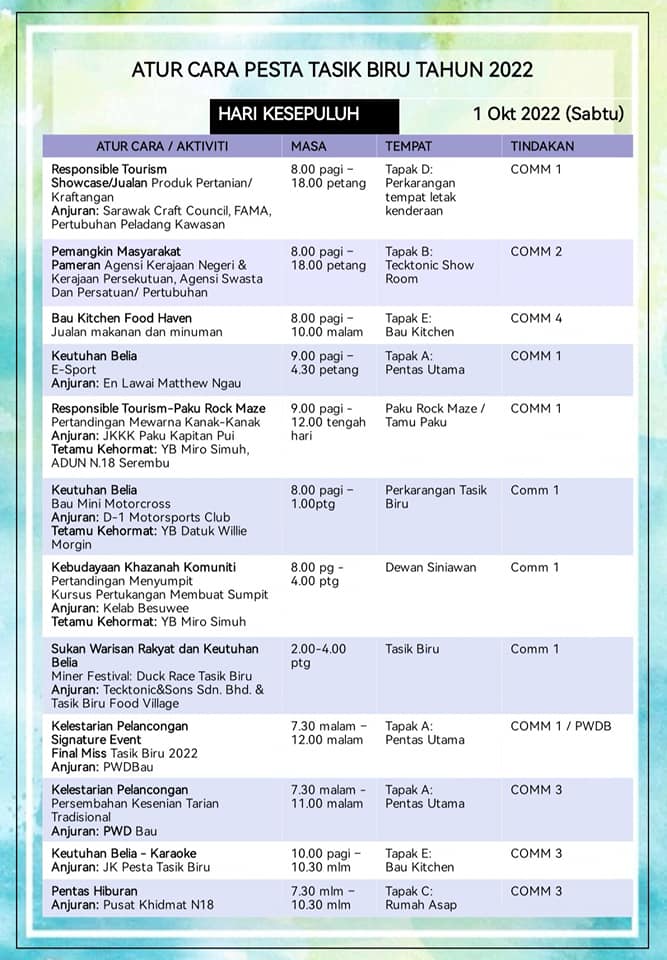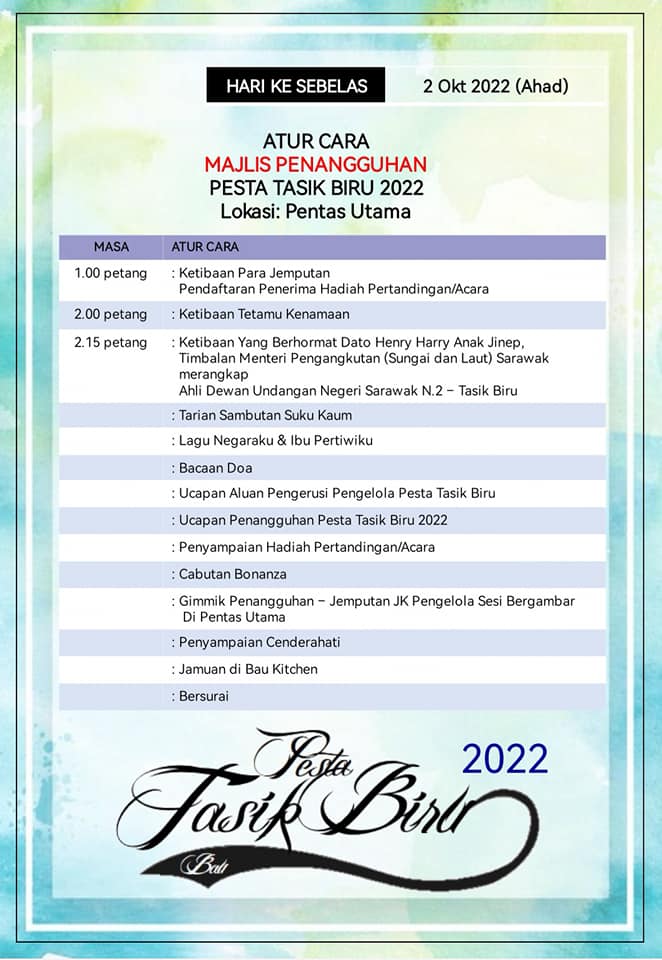 Do note that the schedule above is accurate up to 21 September 2022 and any last minute changes are not reflected.
Venue and layout
Since the festival now covers both Paku and Siniawan, the venue is huge.
To get to these venue (Tasik Biru, Siniawan and Paku), you are strongly advised to rent a car.  The map to Bau can be seen below.
Note that accommodation in Bau is limited, so if you plan to go to the festival, it is strongly advised to book your accommodation early, or do a day trip from Kuching City.
Locations of competitions as well as events have also been shared by Dato Henry Jinep's Admin Page at N2 Tasik Biru as seen below.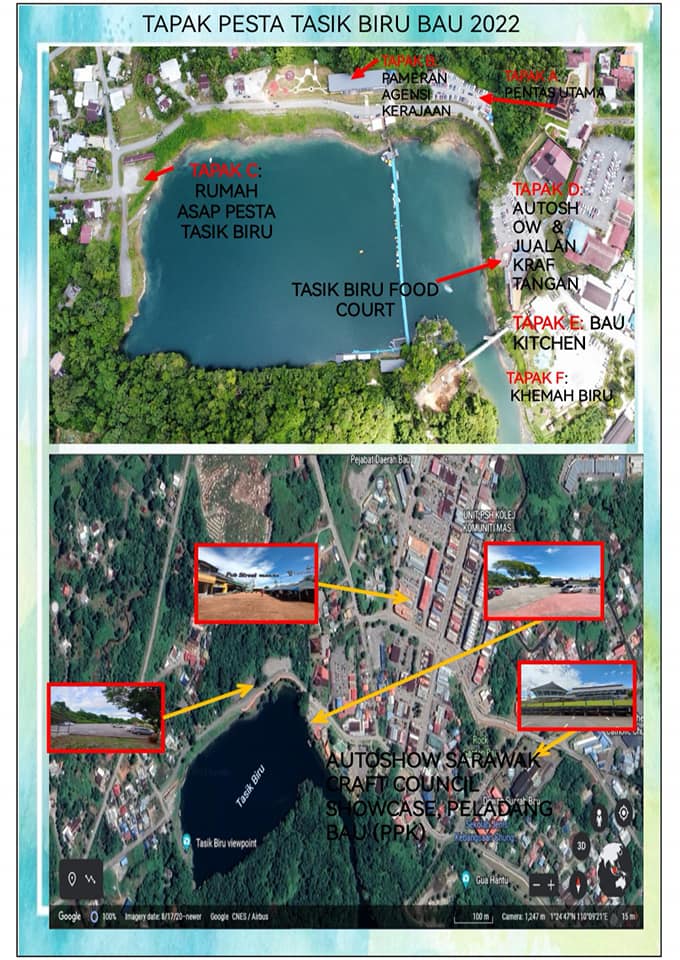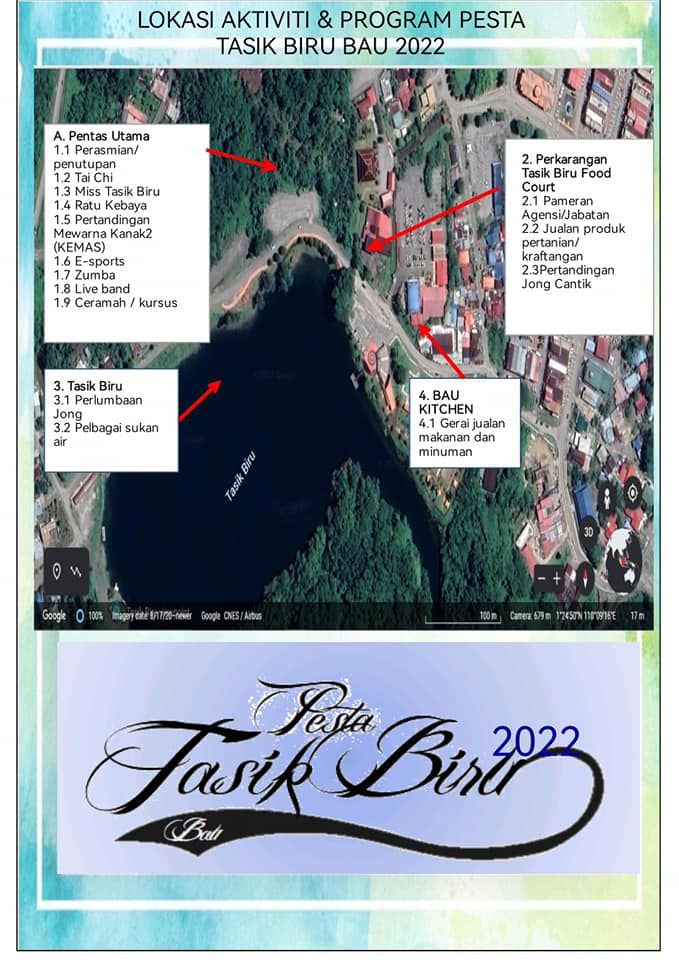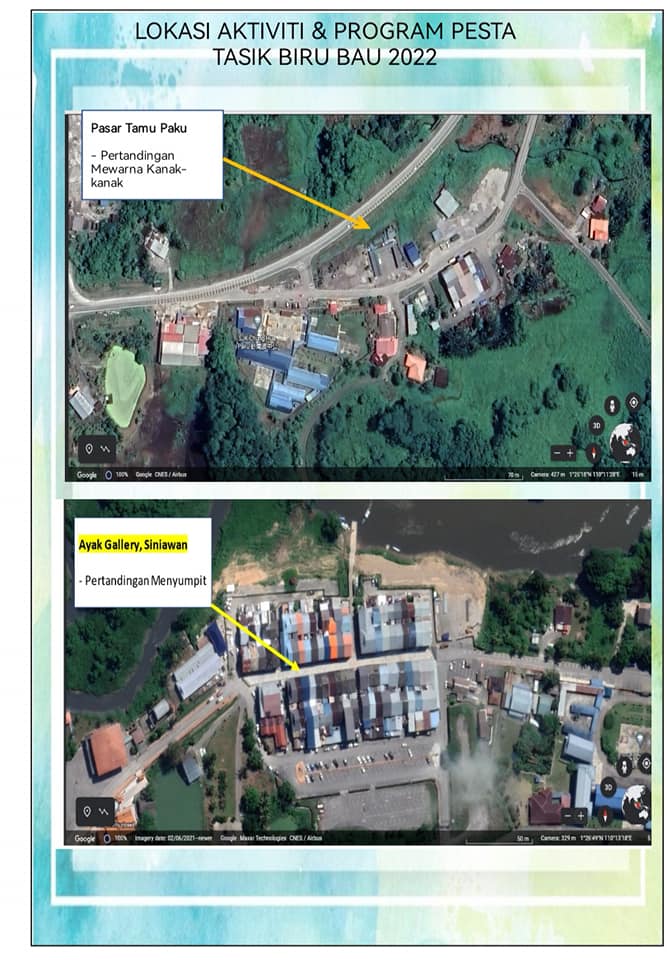 Other related articles related to Lundu
If you need more information about the event, want to book a hotel, or maybe buy something related to the festival, check out the links below.