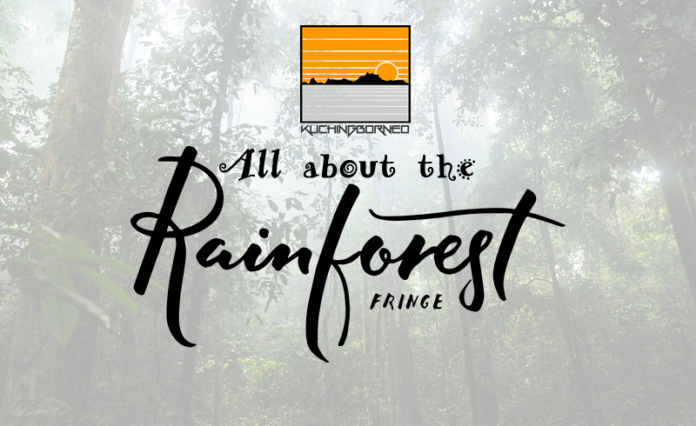 SUBSCRIBE TO KUCHINGBORNEO.INFOTELEGRAM TO GET NEWS & UPDATES ON KUCHING.
The Rainforest Fringe Festival, known as RFF, or 'the Fringe', is a new festival created to showcase 'the best that Sarawak has to offer'.
Happening right in the bustling capital town of Kuching, the Fringe provides the ultimate lead up or prelude to the annual Rainforest World Music Festival (RWMF).
WHAT HAPPENS DURING THE RAINFOREST FRINGE FESTIVAL?
The 10 day event, linked heavily to arts and cultures, would showcase Sarawak to the world.
During this event, one can watch film screenings, enjoy exhibitions, take part in art & craft bazaars, mini-concerts and parties, and dine in local Sarawak cuisine.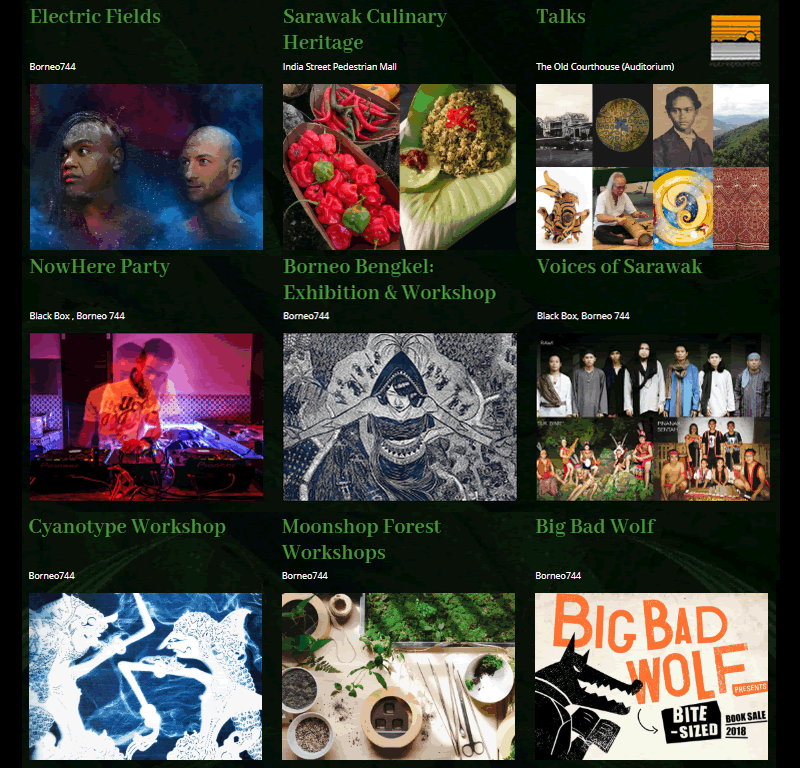 All this happens in Kuching Division, with most of the events held within Kuching City itself.
The dates of the festival tend to shift according to the RWMF, but the rule of the thumb is that it will be held days before the RMWF, and ends when the RWMF concludes.
WHERE TO STAY DURING THE RFF?
Hotel bookings for Kuching tend to increase during the Rainforest Fringe Festival as it is done right before the RWMF.
That said booking a hotel in Kuching early to enjoy the best rates would be something much advised.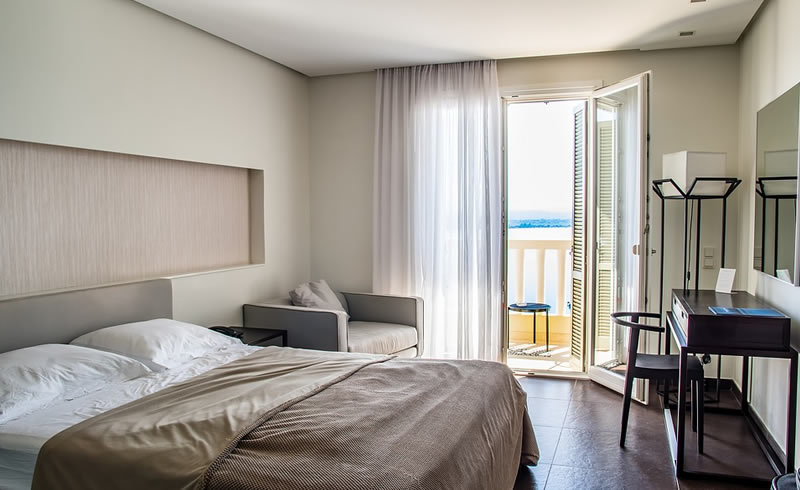 For your convenience, below are the latest promotion rates for hotels in Kuching.
Anyway, since the RFF happens around the city of Kuching, it would be hard to advice which hotel would be best to stay in, but our listing of Kuching hotels might help you decide which hotel is by the sea, near a mall, or even in the city centre.
DATES OF THE RAINFOREST FRINGE FESTIVAL
In case you wanted to learn more about the RFF on a yearly basis, here's links to news related to the festival.
TICKETS TO THE RAINFOREST FRINGE FESTIVAL
Most of the events during the Rainforest Fringe Festival is free entry with pre-registration only required to avoid over capacity at the venue.
In 2018, the festival had an event known as 'Yoga in the Wild'.  The event was sold as a package at RM1,600, which included meals, three days of accommodation and yoga sessions.
OTHER FESTIVALS IN KUCHING
As mentioned earlier, the Rainforest Fringe Festival is a prelude of the RWMF, but these are not the only two events in Kuching.
Kuching has a lot more going on than many think.  Just before the RFF, the well celebrated Gawai Festival (Harvest Festival) literally puts the whole Sarawak into party mode on June 1st and 2nd annually, while the Kuching Festival takes over after the Rainforest Music Festival in the month of August.
After the Kuching Festival, the newly created, the What About Kuching Festival happens in October.
This is followed by the magical Kuching  Jazz Festival, and most festivals in Kuching cease as preparations for Christmas taking over from then on.
Check out our events in Kuching page to know more about events in Kuching.