The Borneo Medical Centre is an upcoming private tertiary medical facility located at Jalan Tun Jugah, nearby the busy Simpang Tiga interchange, and just near the Employees Provident Fund (EPF) building.
The 100-bed facility will cater for the needs of locals and international patients as it will be equipped with the latest medical, surgical and diagnostic facilities.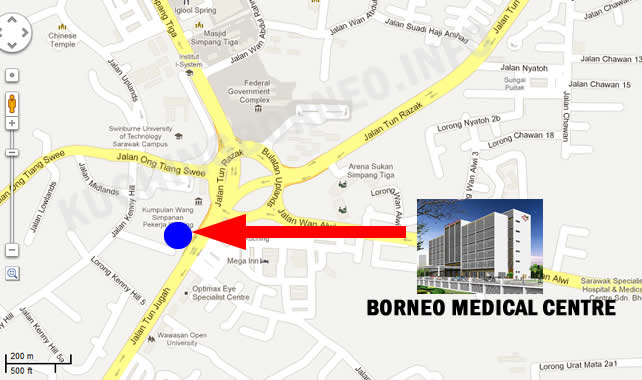 It is not known when the facility is expected to be operational, but the new medical centre is expected to give current medical facilities owned by Normah, Timberland and KPJ Group a good run for money.