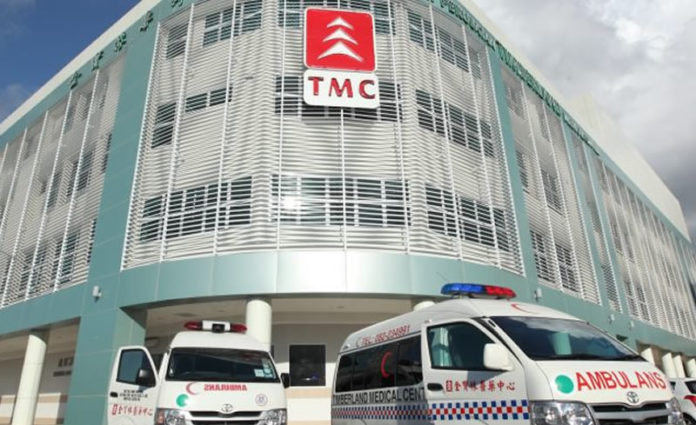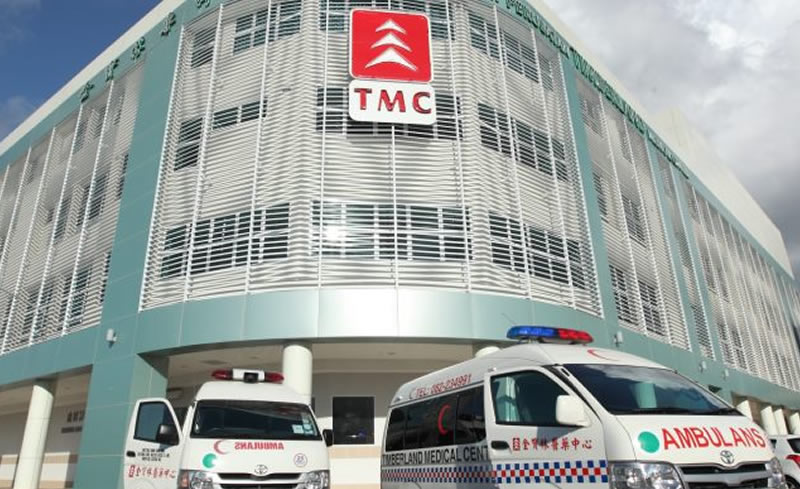 SUBSCRIBE TO KUCHINGBORNEO.INFOTELEGRAM TO GET NEWS & UPDATES ON KUCHING.
Timberland Medical Centre Kuching is a private hospital that has been in operation since 1994.
Timberland Medical Center has expanded its building to own three shoplots within the third mile area in Kuching City.
It is the Kuching's second private hospital after Normah, and is quite popular among the middle class people of Kuching due to its affordable rates.
AREAS OF SPECIALIZATION
Like most private hospitals in Kuching, Timberland Medical Center offers a wide range of services for their patients.  The list below was the range of services available on January 2020.
Anaesthesiology & Critical Care
Cardiology (Heart)
Colorectal Surgery
Dermatology (Skin)
Ear, Nose & Throat (ENT)
Endocrinology (Hormone Disorder)
Gastroenterology (Stomach)
General Surgery
Haematology (Blood)
Hepatobiliary (Hepato Pancreato Biliary)
Internal Medicine
Nephrology (Renal / Kidney Medicine)
Neuro Surgery (Brain & Spine Surgery)
Neurology (Brain & Nerves)
Obstetrics and Gynaecology (Women)
Oncology (Cancer)
Ophthalmology (Eye)
Orthopaedics (Bones & Spine)
Paediatrics (Children)
Radiology & Interventional Radiology
Respiratory Medicine (Chest & Lung)
Urology (Urinary & Reproductive System)
HOTELS NEAR TIMBERLAND MEDICAL HOSPITAL KUCHING
The following are the nearest hotels and accommodations to Borneo Medical Hospital:
To find hotels nearby Timberland Medical Center, click here.
CONTACT & GETTING HERE
The hospital is strategically located at the 3rd Mile roundabout on Jalan Rock, Kuching, Sarawak, East Malaysia.
The hospital is 10 minutes from the Kuching International Airport and 15 minutes from the Central Bus Terminal.
To go to this hospital, the map below would be a great guide.
Address: Lot 5164-5165, Block 16 KCLD 2 1/2 Mile, Rock Road Taman Timberland, 93250 Kuching.
Phone Number: +6082234466, +6082234991 (Emergency)
Website: www.timberlandmedical.com