SUBSCRIBE TO KUCHINGBORNEO.INFOTELEGRAM TO GET NEWS & UPDATES ON KUCHING.
St Peter's Church Padungan is a community Catholic Church that is located in the city centre of Kuching City.
The church is one of the oldest Catholic churches in Sarawak, dating back even before the formation of Malaysia.
History of St Peter's Church
History of St Peter's Church Padungan began back in 1937 when Monsignor Aloysius Hopfgartner, Prefect Apostolic of Sarawak, bought seven acres of swamp land at the Padungan.
The purpose of the purchase was to set up a second parish, in which a new school and a convent was built next to the parish in 1940.
The church building itself however was only constructed in the early 1949, with the building finally completed on Dec 18, 1949. (Photo below; Source Borneo Post)
The church was then blessed and opened by Monsignor John Vos, MHM and dedicated to St Peter, the Apostle.
Over the years, St Peter's Padungan got was extended by 12 feet towards the front in 1963 while a chapel was built in the convent for the sisters in 1964.
Another two new wings were added to the church building in 1965, and in 1999, the church was again renovated and extended to replace parts of the church that were now giving way.
The church then added a parish centre and rectory in Dec 18, 2005, with a new Gothic-styled church building announced on 20 October 2019.
What to expect at St Peter's Church
Like most Catholic churches, St Peter's Padungan is a purposed built church which means it is solely used for masses and church related services.
A photo below shows the church when after its renovation in 2005.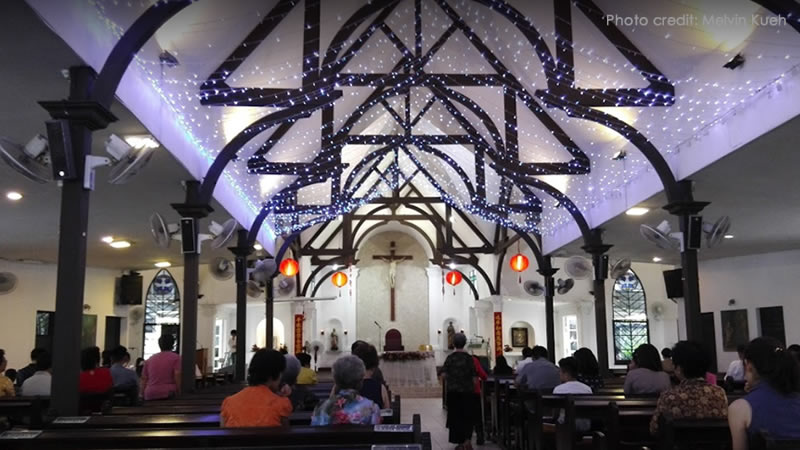 On 20 October 2019, the Catholic church launched the earth breaking for a new church building for St Peter's after it was found out that the old church foundation to the existing building is giving way.
The new church will feature a new Gothic building with pointed spires, ogival arches, flying buttresses, ribbed vaults, rose windows, stained glass, special floor tiles, and a bell tower.
The new church is built at RM38 million and is expected to be completed in 2022 at the earliest.
Renders of the new St Peter's Padungan church can be seen below.
The exterior of St Peter's Church.
Photos credited to St Peter's Church Padungan.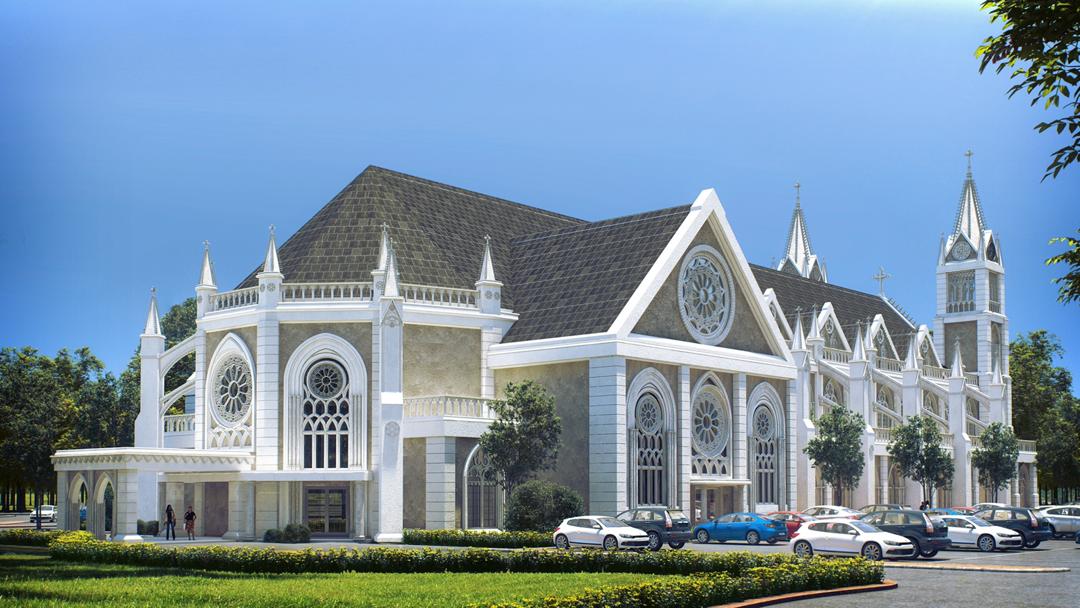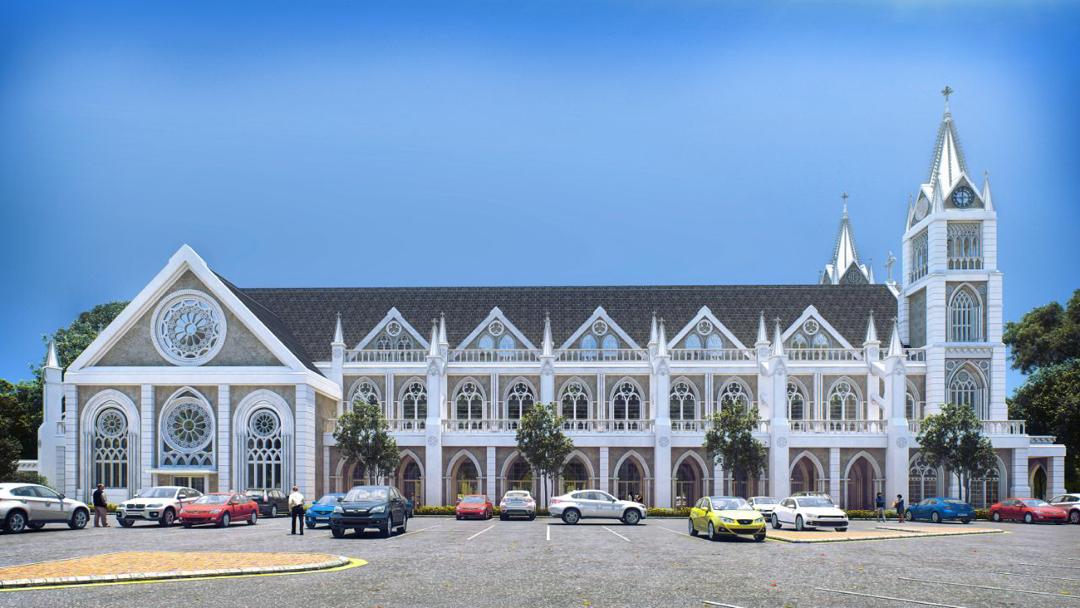 The interior of St Peter's Church Padungan
Images are credited to F+L Associates Sendirian Berhad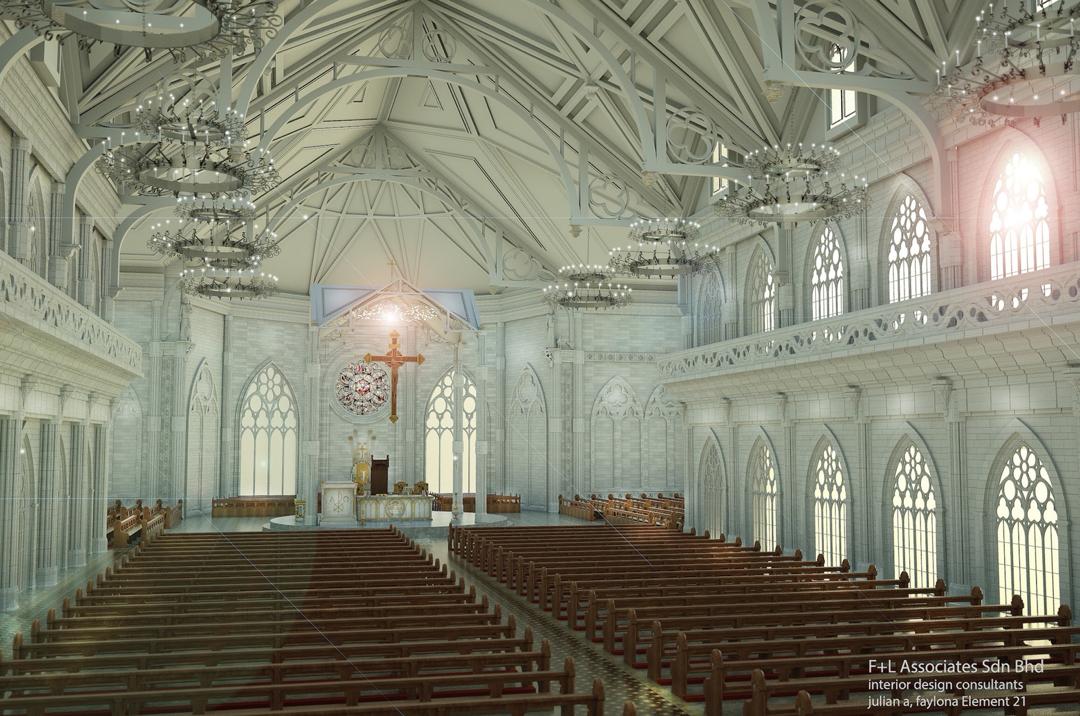 Where is St Peter's Church Padungan
This church will be hard to miss once the new building is completed particularly since it is located at the heart of Kuching City.  If you are staying in hotels at the Kuching City Centre, walking here is possible and easy.
Nonetheless, if you need directions, the map below will be of help.
More landmarks to visit in Kuching
While St Peter's may seem like just another church to some, it's new Gothic inspired building will definitely become a massive landmark in Kuching.
That said, it's good to see that Kuching will have such a landmark in the near future and I hope more beautiful churches will also be built as well.
Aside from this church, one can also check out the Borneo Cultures Museum which is another landmark here in Kuching.