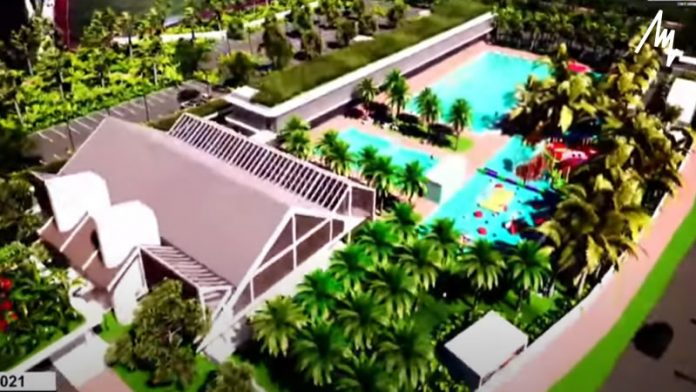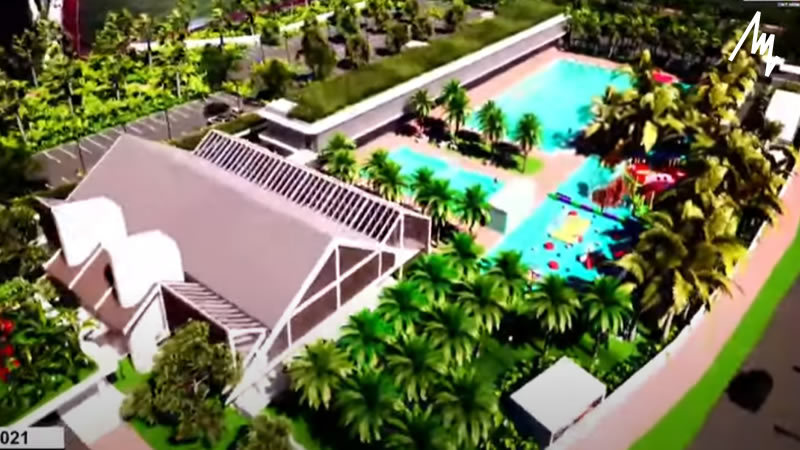 SUBSCRIBE TO KUCHINGBORNEO.INFOTELEGRAM TO GET NEWS & UPDATES ON KUCHING.
The MBKS Swimming Pool which is located in the heart of Kuching City will see redevelopment soon to Kuching Water Fun Park.
The announcement of such redevelopment was announced by Kuching South Mayor, Wee Hong Seng last night, 11 December 2021, at a special function.
According to the mayor, the building will also become Kuching's Centre of Gastronomy, a move which will mark the elevation of Kuching City to a whole new level.
Kuching Water Fun Park renders
I don't have the details on the project, but a video preview showed during the announcement of the redevelopment showed that the swimming pool will get new buildings, with major improvements done to the pools.
The video also showed there would be water slides, an improved kids pool, and water fountains in the pool.
The buildings within the compound will also be getting new façades and upgrades.
I've screen-captured some images from the video to give you an idea what is proposed at the MBKS swimming pool.
The photos can be seen below.  I do apologize for the grainy photos but this is the only images I have of the project at the moment.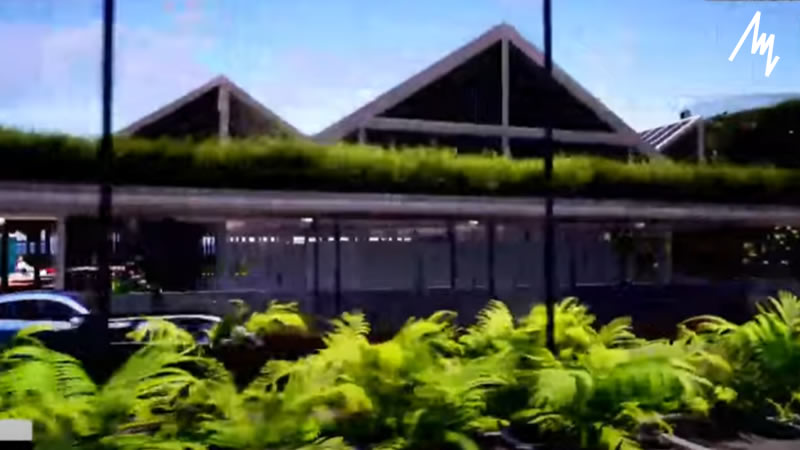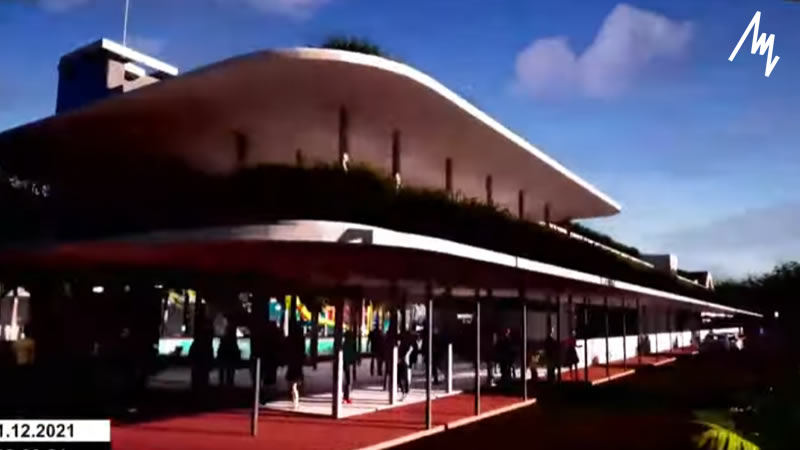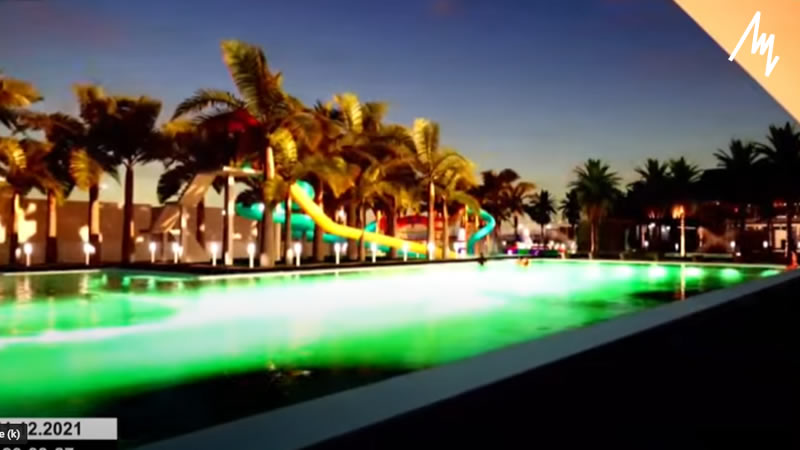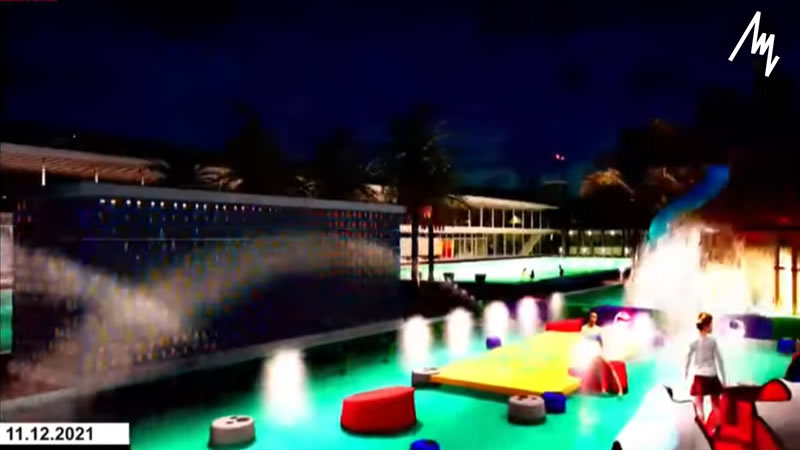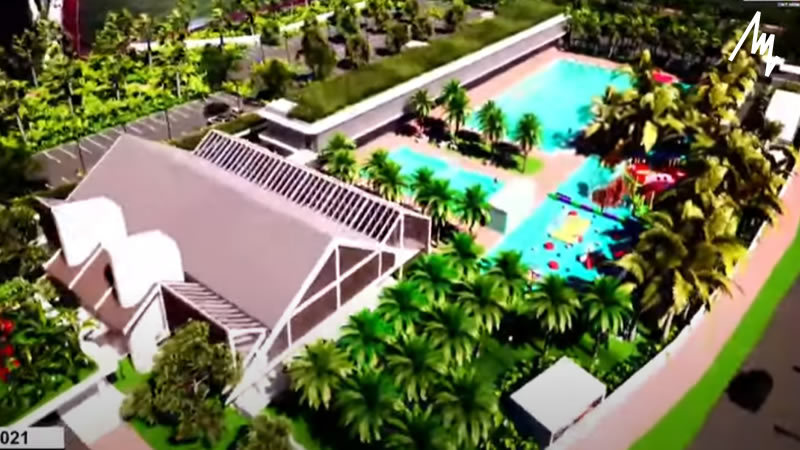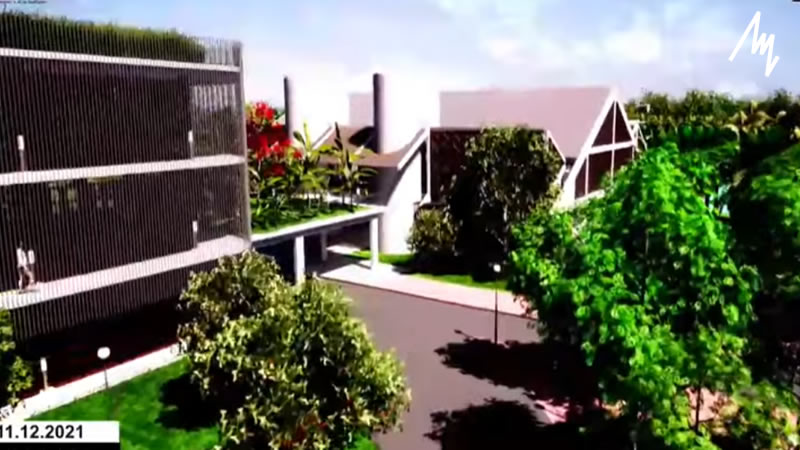 A Water Fun Park would be fun
The redevelopment of the MBKS Swimming Pool to a Water Fun Park is something that's needed by Kuching especially since the swimming pool itself has been around for quite sometime, and does need some improvements.
I do hope the redevelopment will not take too long as Kuching lacks pools for swimming.
I look forward to the completion of the redevelopment and hope that once it is ready, it will be not only well utilized by the public, but also well maintained by the council.
I've not listed public pools in Kuching here in this site, but I will do so in the near future.
Anyway, you can also check out hotels in Kuching if you are looking for a place to stay and if you have decided to visit Kuching, book a tour on Shopee to make your stay more enjoyable as well.
Else, do follow KuchingBorneo on Facebook to get the latest sharing on Kuching.