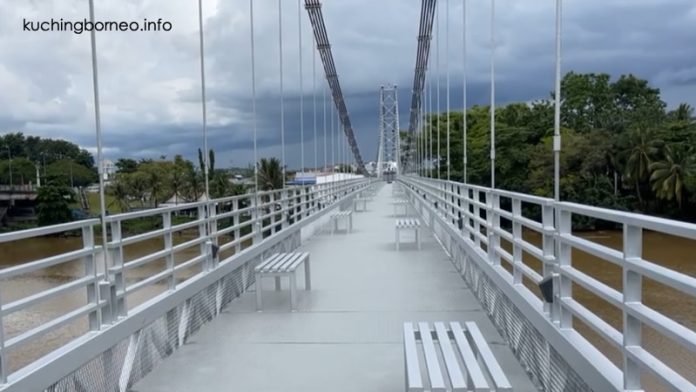 The Satok Suspension Bridge, popularly known as the Satok Brigde among locals, was built in 1923 to link Petra Jaya and Kuching City.
It was completed in 1926 and was also used to connect reservoir water pipes from Mtang to Kuching.
While now it is a pedesterian bridge, the bridge used to be able to accomodate small cars and bicycles as well.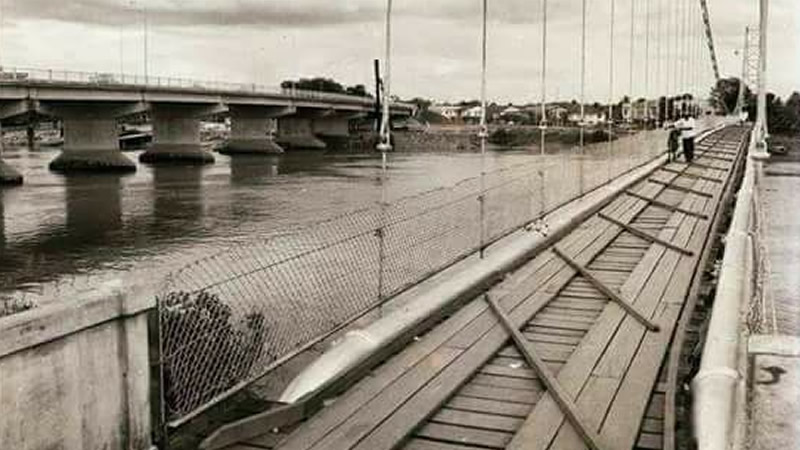 The bridge spans 130 meters across the Sarawak river and is 18 meters above water. It cost RM215,252 to built.
In 1992, the bridge was closed to the public due to safety reasons and finally collapsed on 7 October 2004 after serving Kuching residents for 74 years.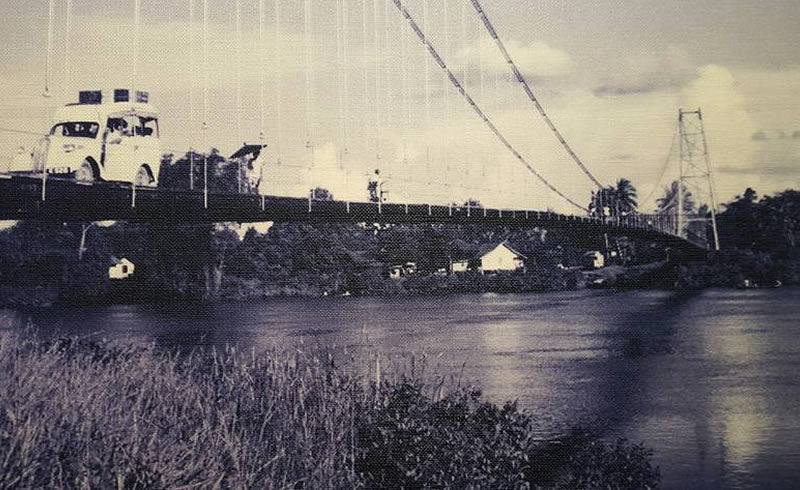 RECONSTRUCTION OF THE SATOK SUSPENSION BRIDGE
The Sarawak government then decided to reconstruct the bridge at the same spot.
Plans were made known in 2017 that a new bridge will be constructed by Pekerjaan Piasau Konkerit Sdn Bhd (PPK).
Construction began that same year with the bridge scheduled for use in 2019.
However the completion of the bridge was further delayed when the anchor blocks sustaining the bridge had become displace.
After structural remedifications, the bridge now shines particularly during the evening as sunset accents in Kuching.
The bridge was announced to be open to the public on 20 August 2021 by James Masing.
The opening was however further delayed and was finally declared open on 21 November 2021.
Some of the photos from numerous photographers featuring the bridge can be seen below.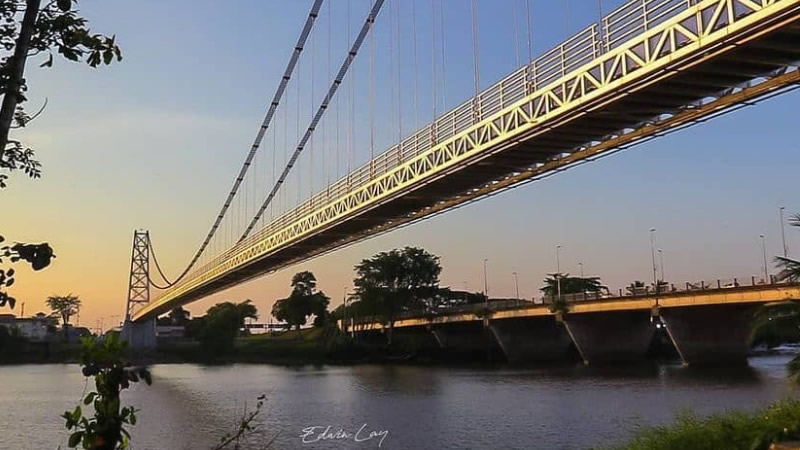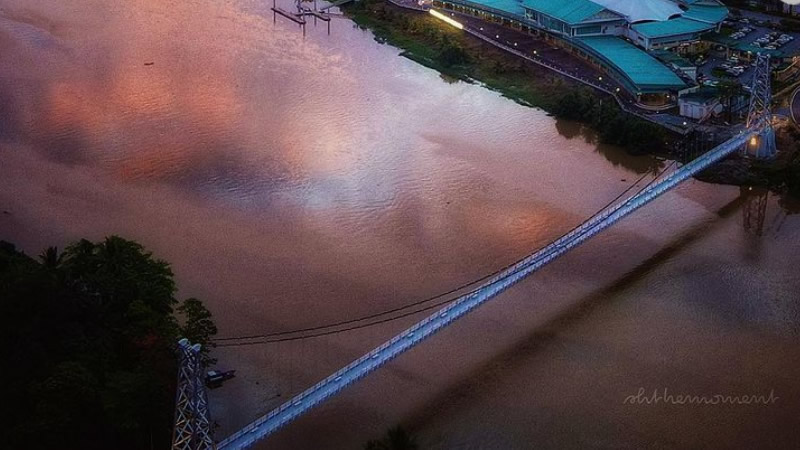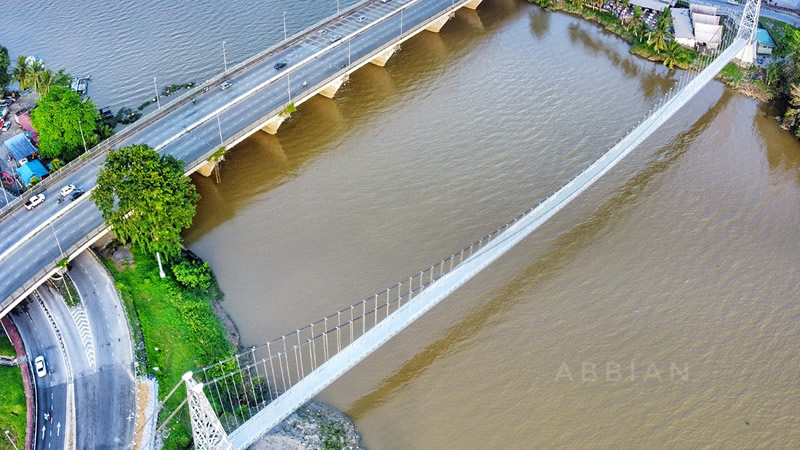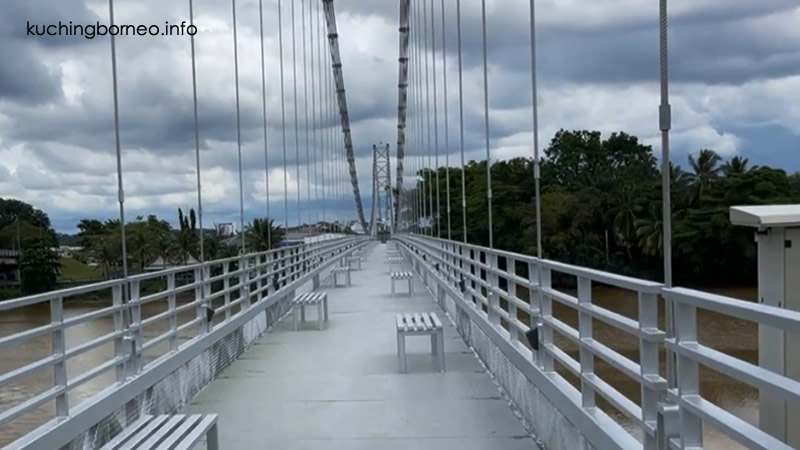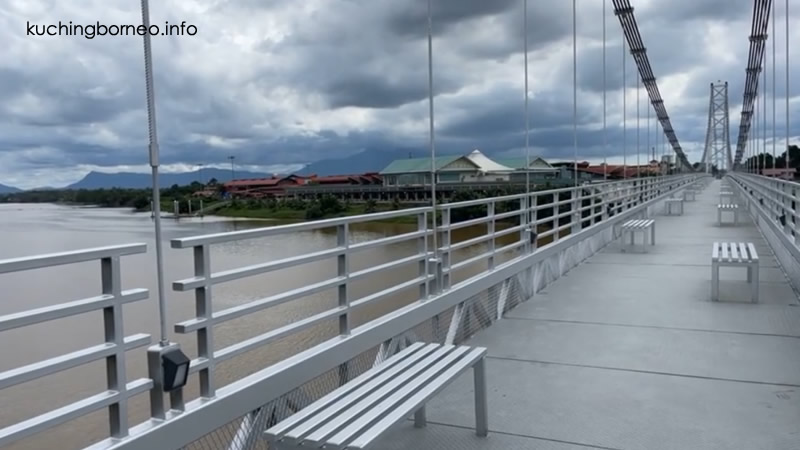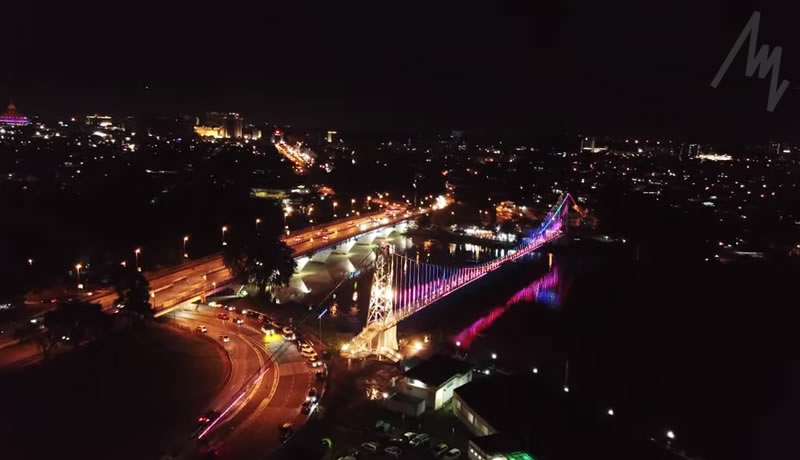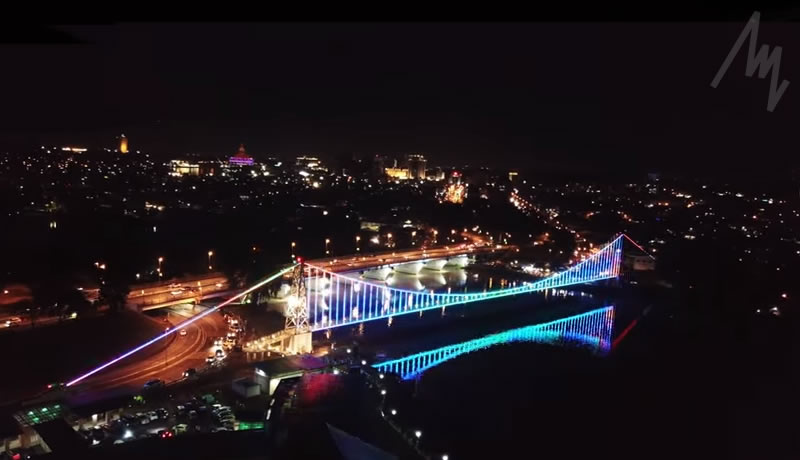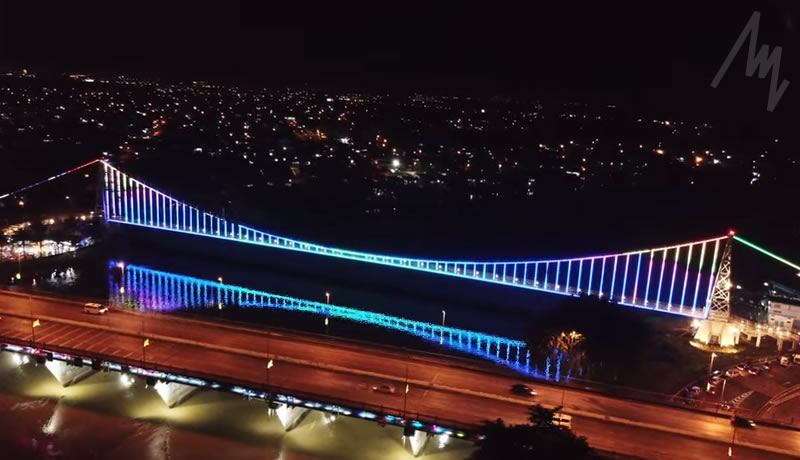 COST, ARCHITECTURE & SPECIFICATIONS OF THE SATOK BRIDGE
The new Satok bridge cost RM108 million.
It mimics the San Fransisco Golden Gate bridge to some extend and has often been referred to as the mini version of that popular architecture by some.
The new bridge is 213-meter long and 3-meter wide, consisting of stainless steel structures which willl follow the British Standard (BS).
Unlike the original bridge, this new bridge is only open to pedestrians.
In the evening, expect one of the loveliest sunsets ever.
CHARGES & HOW TO GET TO THE SATOK BRIDGE
Going on the bridge is free of charge.  The bridge is also easy to find as it is the biggest suspensio bridge in Kuching City.
If you need a map to go there, the Google Maps below ill be helpful.
So far there are no curfews to go on the bridge but this may change in the future.
OTHER ATTRACTIONS NEAR SATOK BRIDGE
Going to the Satok brdige is nearby the Kubah Market.
It is also nearby the Satok Weekend Market, so going here on a Saturday will be most recomended as you get to kill three birds in one stone; visiting the Kubah Market, Satok Sunday market and the bridge itself.
There's no malls nearby this market, but there are supermarkets and food areas nearby.  the nearest mall is Wisma Satok.
The closest hotels to the Satok bridge is Place2Stay MetroCity and Samudera Hotel, which are both within 10 minutes by car.
Recommended reads
Find a hotel in Kuching