After years of waiting, the Satok Suspension bridge which collapsed in 2004 would finally be re-constructed at a cost of RM8.05 million.
The earth-breaking ceremony of the reconstruction was held at 3PM today, with the new bridge expected to be ready in 2019.
According to a report by The Borneo Post, the reconstructed bridge would be 213-meter long and 3-meter wide, consisting of stainless steel structures which willl follow the British Standard (BS).
The original Satok Suspension Bridge was made in 1923 and completed in 1926.  Aside from being a passageway for light vehicles and padestrians, the legendary bridge was also used to hold water pipes connecting the reservoir in Matang and Kuching Town.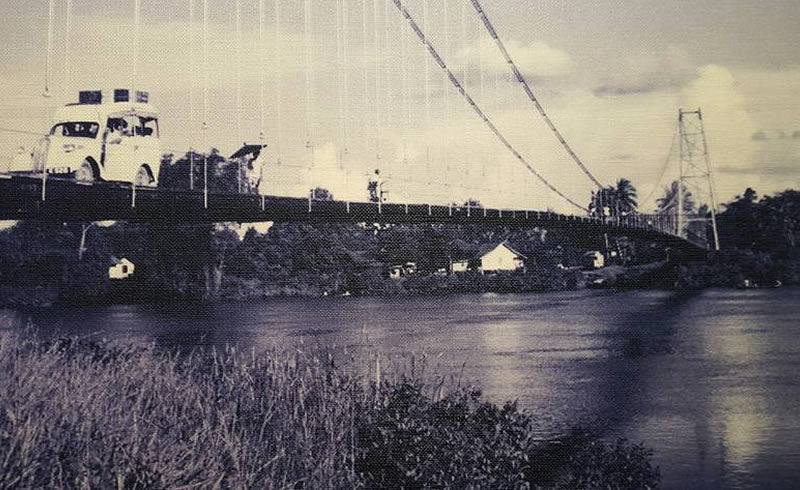 In 1992, the bridge lost its function as a passageway as it was deemed unfit for use, and subsequently collapsed in 2004.
It is highly expected that the bridge will regain it's place as one of Kuching's most recognizable landmarks once it is completed in 2019.