SUBSCRIBE TO KUCHINGBORNEO.INFOTELEGRAM TO GET NEWS & UPDATES ON KUCHING.
The Sarawak Government has allocated some RM3.1 million to build a Melanau Heritage gallery in Dalat, Mukah with the Borneo Post reporting that the ground breaking ceremony for the construction of the building has been done in July 2017.
When completed, the gallery will showcase Melanau traditions, customs and culture, would also serve to record activities popularly done by the Melanau community such as the sago and fishery industries.
A local Melanau who is an architect of calibre, has been appointed to design the building, which is expected to transform the tourism industry in Mukah itself, when completed.
More development projects had been previously announced to boost tourist arrivals in Mukah with the expansion of the Mukah airport set to further increase tourist arrivals when completed in 2018.
ABOUT MUKAH DIVISION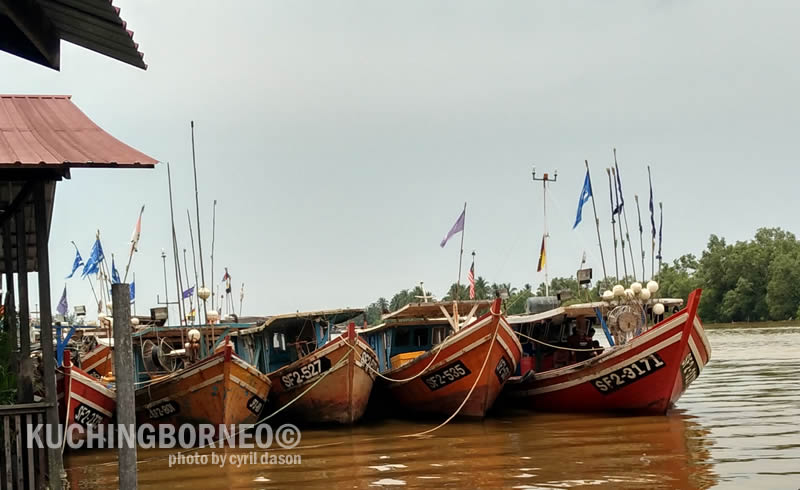 Mukah Division is known as the Melanau Heartland due to its huge Melanau population. There's two main popular ways to reach Mukah; either by a two hour drive from Sibu City or flights provided by MASWings. The former is more popular as flights can be unreliable due to weather conditions.
When in Mukah, visiting Lamin Dana, a Melanau cultural center in Kg. Tellian is highly recommended, but you should also visit the local market; and try the food at the riverside hawker center.
For proper meals, I would recommend the Riverside Seafood Restaurant as I've eaten there myself, and the food is fairly consistent in terms of quality and taste. The article about the Riverside Seafood Restaurant also includes local dishes you can order in Mukah.
There's isn't much accommodation options when staying in Mukah, but town centered Li Hua Hotel Mukah is decent enough option for a good nights rest, with the Kingwood Resort offering better facilities, at the expense of its distance from the Mukah main town. During peak season, especially during the iconic Pesta Kaul Mukah (Mukah Kaul Festival) in April, outsiders usually opt to book rooms in Sibu instead as the rates are more affordable.
Irregardless, Mukah is a nice place to unwind and relax and I've always loved my stay here.