SUBSCRIBE TO KUCHINGBORNEO.INFOTELEGRAM TO GET NEWS & UPDATES ON KUCHING.
The New Sarawak Tribune reports that a new cultural village, similar to the award winning Sarawak Cultural Village (SCV) in Kuching, will be built in Kampung Apar, Singai, Bau by the Association of Research and Development Movement of Singai Sarawak (REDEEMS).
Construction is expected to start this year (2017) with the cost of building estimated to be around RM8 – RM10 million.
The cultural village will feature a huge long house, said to be the biggest in Sarawak, with a two acre 'tanju'. According to the news report, the longhouse would be the main attraction.
Once completed, the annual Gawai celebrations usually held at the REDEEMS Centre would move to the Bidayuh Cultural Village.
WHO ARE REDEEMS?
Association of Research and Development Movement of Singai Sarawak (REDEEMS) is a community based organization (CBO) for the 12 Kampungs (villages) in Singai area of Bau District in Kuching Division of Sarawak, Malaysia.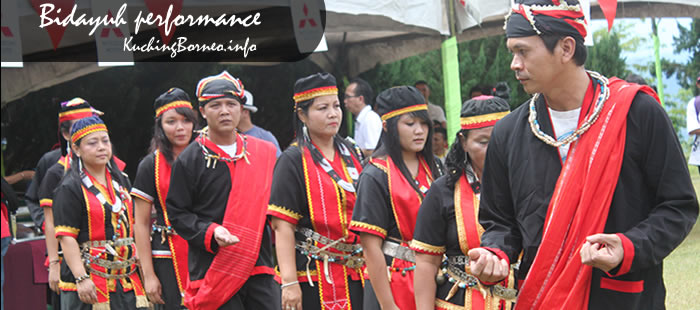 The 12 kampungs are namely Kpg. Apar, Kpg Segong, Kpg. Barieng, Kpg. Sudoh, Kpg. Atas, Kpg. Tanjong Poting, Kpg. Tanjong Bowang, Kpg. Senibong, Kpg. Daun, Kpg. Bobak Sajong, Kpg. Bobak Sejinjang, and Kpg. Sagah.
These kampungs are predominantly inhabited by the Bisingai tribe of the Bidayuh community with an estimated population of not less than 15,000 people.
REDEEMS was officially registered with the Registrar of Society (Malaysia) on the 7th July 1997 as a Non-Governmental Organization (NGO) and non-profit body (NPB).
Anually, REDEEMS holds numerous activities at their centre in Singai with the annual Gawai celebrations being the highlight.