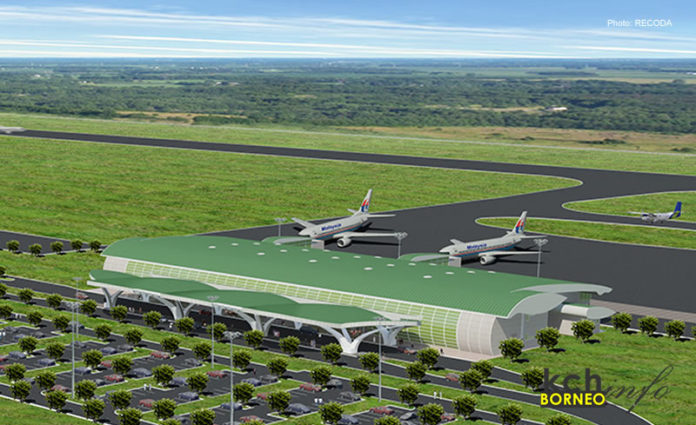 SUBSCRIBE TO KUCHINGBORNEO.INFOTELEGRAM TO GET NEWS & UPDATES ON KUCHING.
Lapangan Terbang Mukah yang baharu dijangka siap dan beroperasi sepenuhnya pada tahun 2018.
Terletak 7KM dari Bandar Mukah, lapangan terbang ini akan mampu menampung peawat Boeing737, sekaligus membenarkan lebih ramai pelancong terbang terus ke Bahagian yang terkenal dengan umai dan Pesta Kaul.
Lapangan Terbang Mukah yang serba baharu telah mula dibina pada tahun 2014, dan ianya menelan belanja RM600 juta untuk disiapkan.
Adalah difahamkan bahawa kerja-kerja tanah di lapangan terbang tersebut telahpun siap pada tahun 2016, pada kos RM130 juta.
Buat masa kini, lapangan terbang Mukah hanya boleh menampung pesawat kecil seperti TwinOtter, sekaligus menghadkan pergerakan pelancongan ke bahagian persisir pantai ini.
Adalah dijangka bahawa dengan siapnya lapangan terbang Mukah yang baharu ini, industri pelancongan Mukah akan berkembang pesat kerana lebih banyak syarikat penerbangan, khususnya AirAsia, boleh memulakan laluan ke sini.