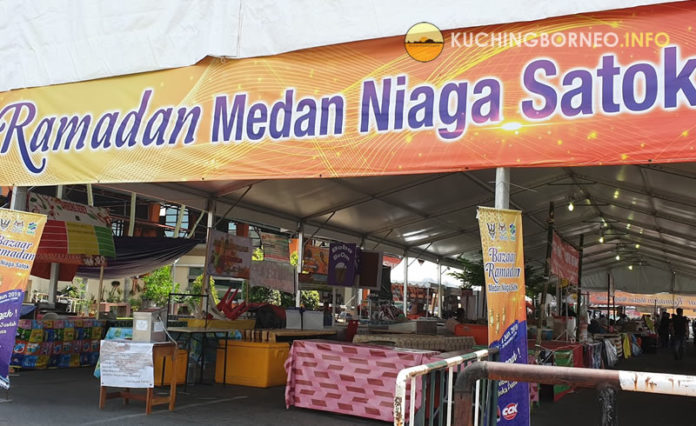 SUBSCRIBE TO MySARAWAKTELEGRAM TO GET NEWS & UPDATES ON SARAWAK.
The Sarawak Government has announced that there would be no Gawai and Ramadhan Bazaars this year.
This was due to the Covid-19 pandemic which had infected thousands in Malaysia, with hundreds of cases identified in Sarawak alone. Kuching itself has over 100 confirmed cases so far.
The Borneo Post reports that Chief Minister Datuk Patinggi Abang Johari Openg said this this during a press conference held in Miri today.
He was quoted as saying "The state government has made the decision not to allow Ramadan bazaars.
"We will not have Ramadan bazaars this year as well as Gawai bazaars, because these two (events) are held one after another."
Abang Johari had also proposed that traders utilise the Internet to sell their food products to their costumers through the e-Ramadan and e-Gawai bazaars.
Yesterday, Kuching South City Council (MBKS) announced that its Ramadhan Bazaar for this year had been called off due to the Covid-19 pandemic.