There's nothing that says you have been to Kuching subtly than a souvenir or memento which has the word 'Kuching' written all over it.
However, my experience of being a foreigner myself at other places tells me that finding the best place to buy souvenirs can be tricky.  Some places charge too high, and some just don't have enough collections to choose from.
That said, here's places in Kuching where you can get your hands on Kuching souvenirs and what to expect from them.  I hope they help!
Main Bazaar street is famous for souvenir hunting among many tourist, including locals. You can find practically everything here, from key chains, t-shirts, Sarawak Layer Cake, blow pipes, Orang Utan dolls and many more. Replica artifacts can also be found here. Prices may vary, but due to the abundance of competition, prices are kept low.  Some shops offer credit card options, but do look out for the sign. Bring me here.
Carpenter Street doesn't have as much souvenir collection as Main Bazaar Street, but there's ample to look at especially if you are keen to see wooden handicrafts.   Bring me here.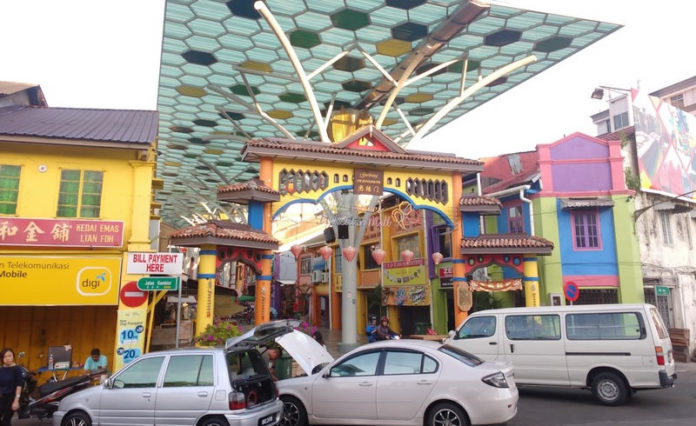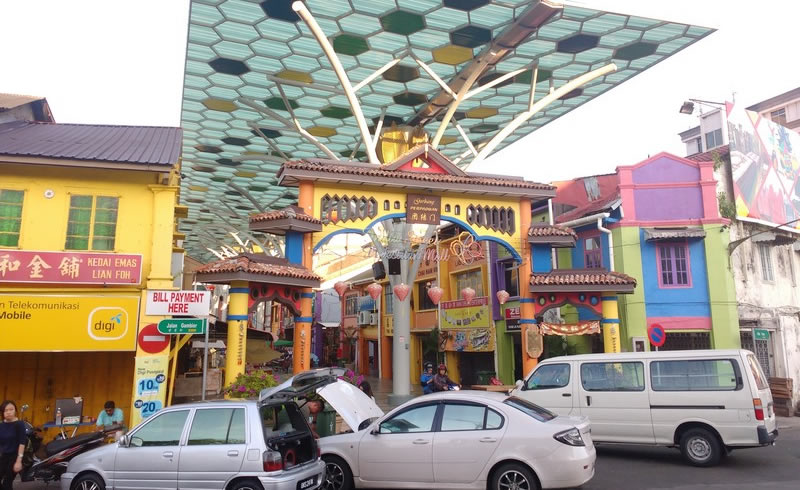 India Street Kuching. Photo by STB
Famous for being a textile and clothing heaven, you can expect to find cheap 'I love Sarawak' t-shirts here.  Some of the businesses here have been around for decades and the whole street has evolved into pedestrian mall which is well visited by locals.  Some shops do accept credit card, but most prefer cash terms.  Bring me here.
You can find a lot of handicraft and local food here at cheaper prices.  Bring me here.