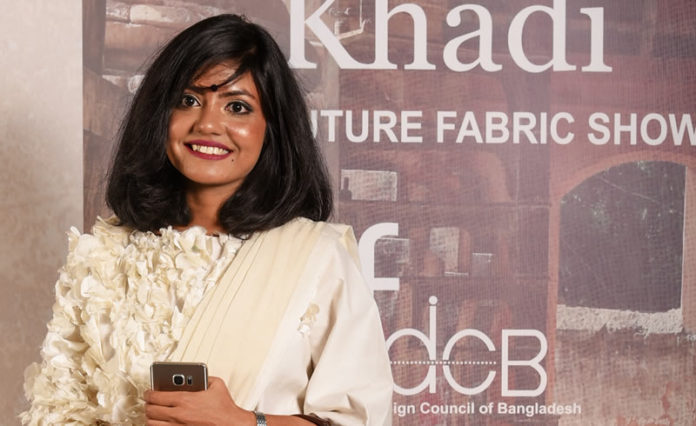 SUBSCRIBE TO KUCHINGBORNEO.INFOTELEGRAM TO GET NEWS & UPDATES ON KUCHING.
Fashion lovers are waiting – with bated breath – to spot the doyennes of the local and international fashion world as they descend upon Kuching for the most anticipated fashion event on the island of Borneo.
From July 7 to 9, the Borneo Fashion Week 2017 (BFW17) held at Borneo 744 Bintawa, Kuching will be the main event to be seen at. Organised by Borneo Ads Management, the inaugural fashion event will see 20 acclaimed international and Malaysian designers descend upon the city to showcase their creations.
BFW17 director Stephanie Alcantara said: "The event provides a perfect platform to promote local talented designers and to showcase their unique art. It will also promote networking among Sabah, Sarawak and Brunei's socialites, fashion industry professionals including fashion journalists, trendsetters and tastemakers."
She added that a host of key influencers, socialites and VIPs in the business, fashion and lifestyle arena, celebrities, buyers from around Malaysia, as well as the country's foremost media are expected to attend the event.
"The event presents the opportunity to put iconic Borneo fashion on the world stage of fashion, which is our ultimate aim," said Stephanie.
"It is not enough that we build products that function, that are understandable and usable, we also need to make products that bring joy and excitement, pleasure and fun, and, yes, beauty to people's lives….and with Sarawak having such a diverse culture, there's so much to offer from crafts to design influence found in the various ethnic communities. Coupled that with the different types of raw material found in Sarawak".
Among the names of established designers from Malaysia who have confirmed their participation at BFW17 include Bon Zainal, Amanda Brown, Paul Carling, Eusopth Salleh, Rasta Rashid, JoDisaya, UVA, Trihamsa and Tamma.
BFW17 will also showcase designs from Nila Palacios from Venezuela, Saad from Qatar and Afsana Ferdousi from Bangladesh.
On the home front, Sarawak's own top designer, Datuk Raymond Jolly will present creations from the renowned fashion brand Von Jolly Couture.
As a Sarawakian, Raymond is certainly excited about coming back to his "neck of the woods" for the biggest fashion show ever held in Borneo.
"Speaking on behalf of our fashion label Von Jolly Couture, this spectacular idea of the inaugural Borneo Fashion Week 2017 is absolutely brilliant! As a person who puts Arts and Culture before our name, this is going to be a great breakthrough in breaking the barrier of arts and culture, per say, into an international level of the fashion world," said Raymond, who is one half of the creative force behind Von Jolly Couture (the other is his nephew Aaron George Von Jolly).
He added, "Having recently penetrated into Paris and Istanbul, we do not think that any lines should be drawn as yet. Instead, to be able to return to our home ground to showcase our work here in Borneo is certainly something that we have been looking forward to for a while now.
"This will also be our way to give back to our community here in Borneo and our little gesture to say thank you to our own homeland."
Having been in the fashion industry since the early 2000, Raymond understands the highs and lows of being a fashion designer, and that it is not always smooth sailing. That is why he feels that an event like BFW17 is beneficial for local designers, especially the up and coming young designers.
"The goal of a designer is to listen, observe, understand, symphatise, emphatise, synthetise and glean insights that would enable he or she to make the invisible visible," Raymond pointed out.
"With the amount of exposure to expect from the upcoming BFW17, which will involve international names from the fashion world, we believe this will definitely be a good eye opener in breaking the barrier of just concentrating on the local market itself. Therefore, it will create a great global village where fashion and lifestyle is concern in putting Borneo on the map as the next fashion hub in Malaysia."
BFW17 also serves as a hub for young independent and creative talent. During the event, all emerging designers will be competing for "The Most Promising Designer Award 2017" and a fashion scholarship from Lim Kok Wing University worth more than RM100,000.
The selection process for the award – a highlight of the event – will be based on original creativity and judged by a panel of judges and will be announced on the final day of the event.
This award, according to Raymond, will definitely help to open doors for the winner as well as emerging designers who compete for the award.
"Awards and recognitions act as a boost in uplifting the spirit of a person, thus, making them strive harder in moving forward," said Raymond.
"Likewise in the fashion world, awards such as the Most Promising Designer will contribute towards the same impact.
Good design is obvious but great design is transparent. At the end of the day, a recognition granted equals a couple of more doors to be opened," he said.
Recognising the need is the primary condition of design, added Raymond. Therefore, his advice to emerging designers is "to be able to put a start, a stop, the right time and moment without having to go overboard.
One must understand that style come and go, as good design is a language and thus must be polished as we go along the way."
Another Sarawakian who will showcase her designs at BFW17 is Miri born Noraini Allision Salleh.
Noraini, a University of Malaya law graduate, began her foray into the fashion industry in 2013. Today she is the creative force that drives her Pua Heritage Boutique's in house brand N.Inspired. With an amazing eye for detail, Noraini has built the company and brand from the ground up since its inception.
Sharing the philoshophy behind Pua Heritage, Noraini said: "Pua Heritage was created to answer a call. We believe that looking back to one's heritage is the answer for us to move forward.
Every design is infused with ethnic touches be it in the motifs or in the fabric itself. Our in house brand N.Inspired intends to inspire others to be creative in cultivating new form of fashion expression."
As a Malaysian, and in particular a Sarawakian designer who has penetrated the international market, Noraini is looking forward to the BFW17.
"It will create new waves of hype in the Malaysian fashion industry by adding another event to the international fashion calendar," she said of the event.
"BFW17 will allow new and upcoming designers to display their creations and to further expose their talents to a much wider audience as well as getting them in touch with potential clients."
Noraini feels that The Most Promising Designer Award 2017 will add value and credibility to an up and coming designer's profile.
"Being part of such an event too is a great honour and an experience will certainly open many doors of opportunities to all the designers who taken part," said Noraini.
Her advise to emerging young designers is to be driven by their passion and to create art through fashion.
"It is also important to stay humble and be truthful to oneself," she said.
BFW17 is expected to attract about 3,000 participants during the 3-day event, which will include emerging designer shows, makeup workshops, retail booths and photographers' booths.
A Red Carpet Cocktail Soiree will be held on July 9th following the closing of BFW17. Datin Amar Dato Juma'ani Tuanku Bujang, wife of the Chief Minister of Sarawak and Toh Puan Datuk Patinggi Ragad Kurdi Taib, wife of the Head of State, are expected to attend the dinner.
Part proceeds from the dinner will be channeled towards the Penan Women Project.
"The project focuses on helping the women of the indigenous Penan tribe with earning regular incomes from crafting handmade bags.
"It will help to ensure the continuity of their heritage such as weaving as the Penan women are expert weavers despite having no formal education. Their patterns are intricate; the quality of their work is excellent," said Stephanie.
BFW17 is supported by Borneo 744, Tourism Ministry of Sarawak, Sarawak Tourism Board, Cahya Mata Sarawak Berhad Malaysian Global Innovation and Creativity Centre (MaGIC), , Hitz FM, Era FM, Fabriko, , Essentials Hairdressing and Cutting Edge, The Hair Salon.
For more information on BFW17, contact 012-6093224 or visit www.borneofashionweek.com or www.facebook.com/BFW2017. – kuchingborneo.info