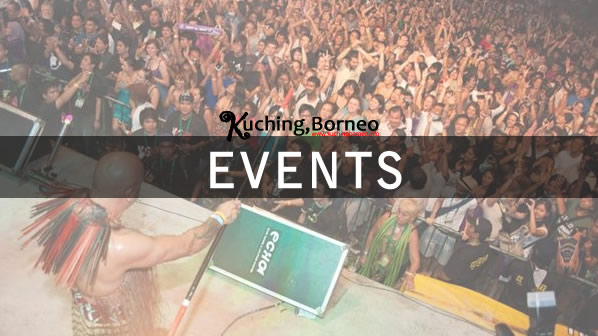 Earth Hour will be happening this weekend with Kuching showing more passion over the world event compared to previous years.  With that said, plenty of events are lined up around town for those eager to send a powerful message for action on climate change by shutting their lights for an hour.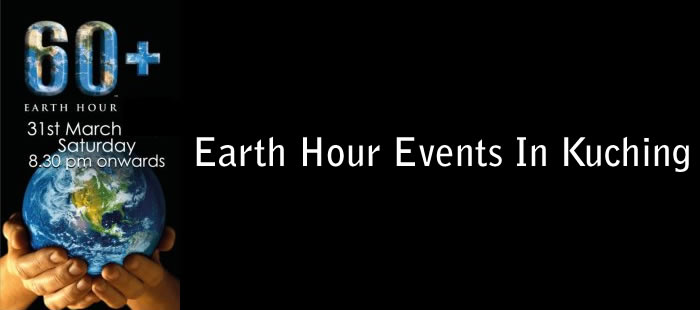 Below are list of events around town that we have noticed.
1) Kuching Youth Day Out Earth Hour: Switch off the lights, Turn on the City Soul
@ Go Down Amphitheatre, Kuching Waterfront
Candle light walk with acoustic performances from busking groups like Sonar Tribal, and friends and many more
Starts at 1930hrs until 2200hrs.
2) Boulevard Shopping Mall, Kuching Earth Hour
@ Boulevard Shopping Mall, Kuching (Ground Floor)
With special Karar Line Dance , Flexible Crew, Soul Dance Studio, Soul Highers & Tribe Zone.
Starts at 2030hrs until 2330hrs
3) Earth Hour: After the dark concert
@ Damai Central
With O.A.G, United Kids of Oi, Unbroken, Trigga Figgaz, Rubber Duckies, Ready Steady Go!, Pearl & Rendall, Deejay Face Da Fader, MicStarr Vibe, Loops DVJ Zam, DJ Cranky a.k.a Rano
Starts 1930hrs until 0100hrs
If you have an earth hour event, drop us an email to get it here.