SUBSCRIBE TO KUCHINGBORNEO.INFOTELEGRAM TO GET NEWS & UPDATES ON KUCHING.
The Sarawak Sea Turtle Volunteer Programme (SSTVP), also known as the Sea Turtle Adoption Programme (STAP), is a unique eco-tourism initiative run by Sarawak Forestry, a corporation committed to responsibly manage and conserve Sarawak's forests, which includes the national parks in Sarawak.
The SSTVP runs for four days and three nights and it offers a superb opportunity for hands-on involvement in turtle conservation in Sarawak.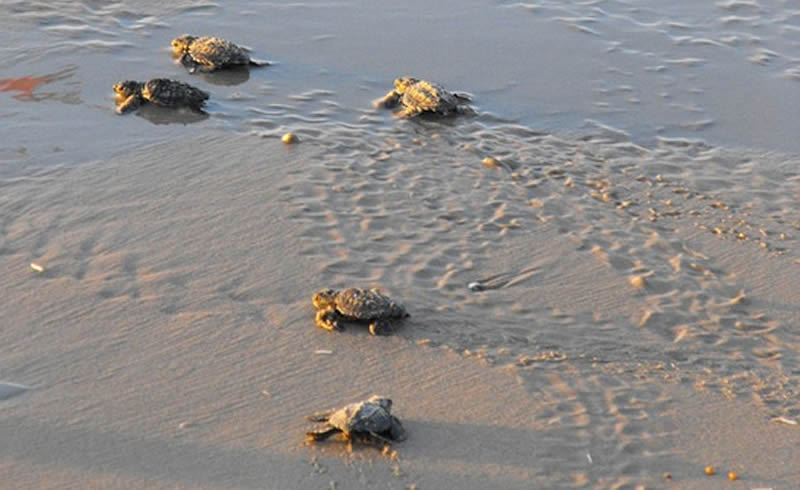 SSTVP participants are strictly reminded that they are not on a beach holiday, but rather helping the Sarawak Government participate actively in turtle conservation, in which they are expected to take on several task and responsibilities during their 4-day participation of the programme.
WHO, HOW AND WHEN CAN JOIN?
Anyone of any nationality aged 18-years and above can apply to join the SSTVP by contacting local tour agents based in Sarawak, or directly contacting the Sarawak Forestry.  However, if you are interested to just go on a tour of the national park, the Satang Islands Full Day Tour with Snorkeling can be pre-booked.
The The Sarawak Sea Turtle Volunteer Programme application is open only from May to September yearly, and spots are highly limited.  It is believed that rough seas during October to April prevent the programme from being conducted as safety of the participants are also a key highlight.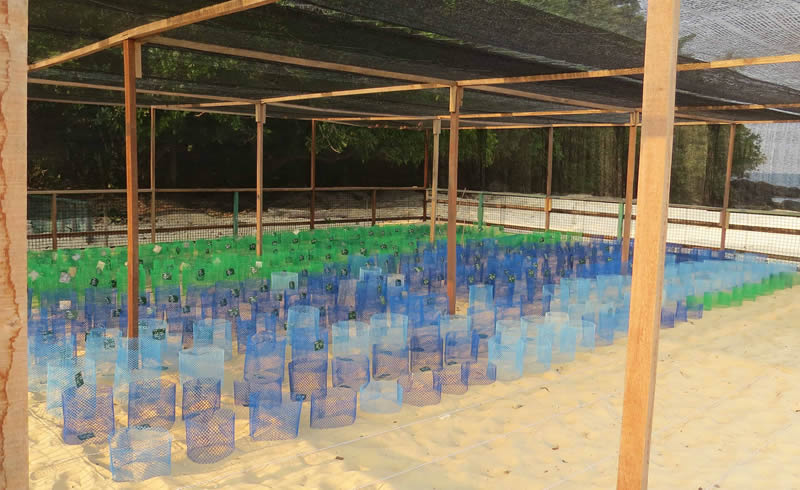 A fee of MYR 1,200 per person is charged by Sarawak Forestry for each participant and the fee covers course fees and materials, adoption cost of one turtle and one turtle nest, programme kits and certificate of turtle adoption programme.
WHAT HAPPENS AT THE SARAWAK SEA TURTLE VOLUNTEER PROGRAMME?
Participants on the The Sarawak Sea Turtle Volunteer Programme will be briefed about the SSTVP and conservation efforts upon arriving at the island, and they would be given numerous tasks or areas of responsibility for their 4 day stay.
Duties include beach patrols to locate turtle arrivals, monitoring turtle nesting activity, tagging and measuring turtles, transferring eggs to the hatchery, releasing hatchlings, data recording and other on-site conservation activities.
STAYING AT PULAU TALANG-TALANG BESAR
Pulau Talang-Talang Besar is the main conservation area, and this is also where volunteers stay during the SSTVP.
Participants are advised to travel light for their overnight stay and prepare themselves for basic facilities such as bunk-beds, sharing rooms with other volunteers and squatting type of toilet.
OTHER FAMOUS NATURAL PARKS IN SARAWAK
Aside from Talang Satang National Park, Sarawak conserves over 30 totally protected areas (TPAs), or more fondly known as nature reserves or natural parks.
The Bako National Parks is famous for the the Proboscis monkey, as well as their wild boars, while tourist usually flock the Gunung Gading National Park to see the largest flower in the world, the Rafflesia.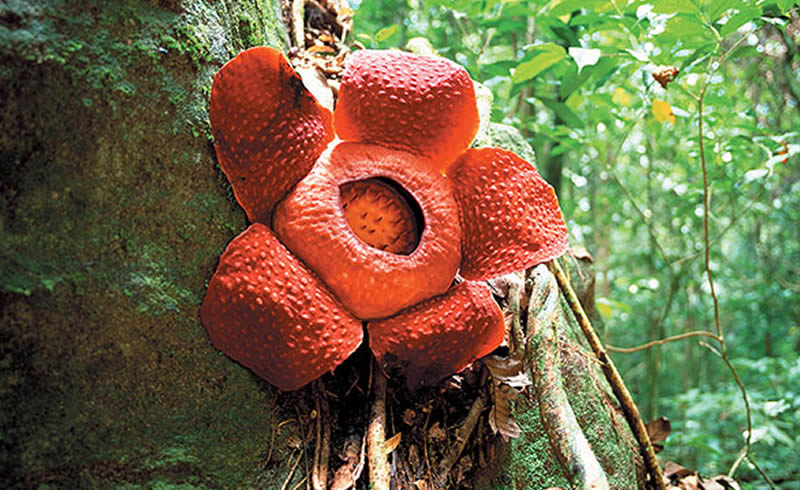 In Miri, the Mulu National Park is a UNESCO Heritage Area that provides tourist a one of a kind experience with nature, while caves in the Niah National Park keep historians and trekkers coming back to explore the 'the birth place of civilization'.