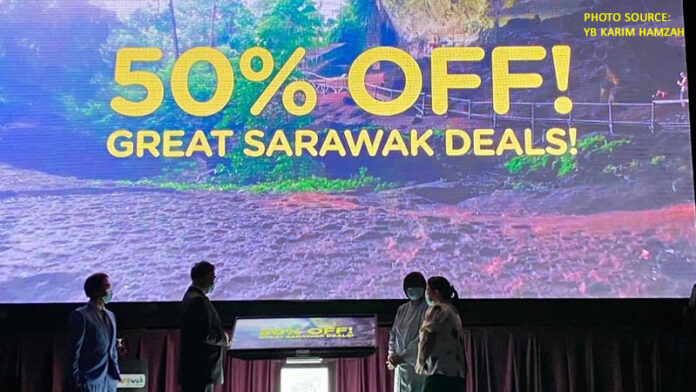 SUBSCRIBE TO MySARAWAKTELEGRAM TO GET NEWS & UPDATES ON SARAWAK.
The Sarawak government yesterday launched the 'Sia Sitok Sarawak' campaign, aimed at boosting tourism within Sarawak which had been severely affected by the Covid-19 pandemic.
The campaign in fact started last July 15 with less fanfare, but the launch yesterday made it known to the masses.
News report by The Borneo Post say that there were over 30 intra-state packages offered in the campaign with some packages offered at 50 percent discount.
The packages includes day trips and non-overnight tours, as well as full-board multiple-day trips with accommodation and meals provided.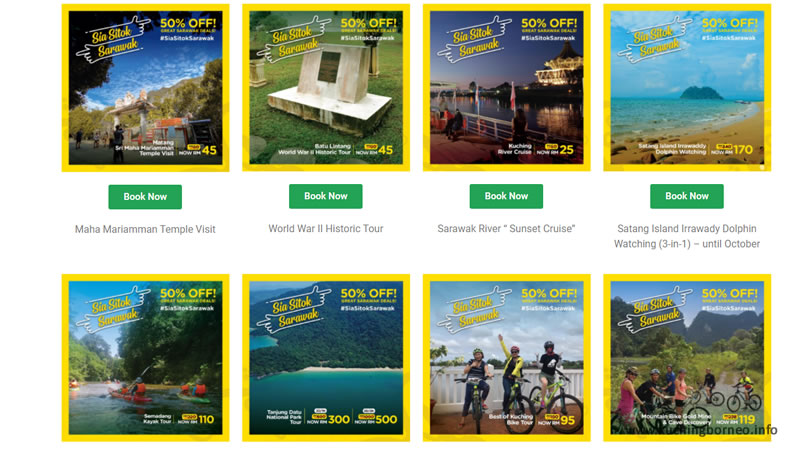 Destinations cover Kuching, Sibu, Mukah, Bintulu, Miri and Mulu, and include major attractions like the Sarawak River Sunset Cruise, Irrawaddy Dolphin Cruise at Santubong, bird-watching at Kubah National Park, 'Fun Dive' day-trip at Satang Island, Evening Kuching Wetlands Tour, Bako National Park Tour, the full-board Tanjong Datu National Park Tour, and the golfing package at Eastwood Golf Club in Miri.
Our checks reveal that some 17 packages cover Kuching at the moment.
The 'Sia Sitok Sarawak' campaign is planned by the Sarawak Tourism Federation (STF) with the campaign ending this Oct 15, and travel period will be extended until December 2020.
For now, it is only open to Sarawakians and those working in Sarawak under official work permits.
To check all the deals under the campaign, and book a package, go to https://sarawak.travel/explore-all.  For non-Sarawakians, you can still book tours in Sarawak by going to our Kuching tour page.