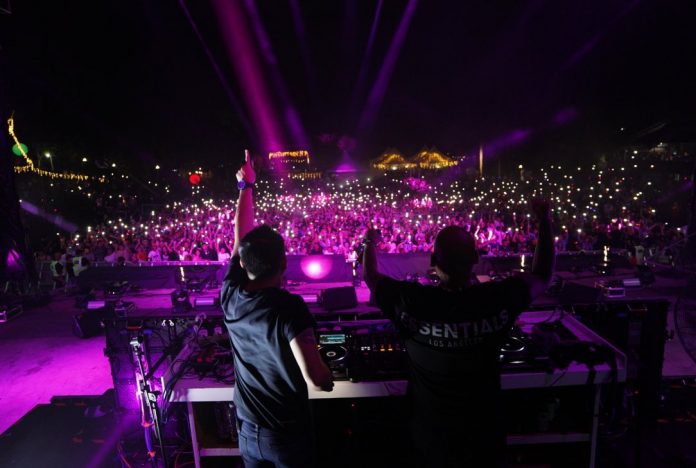 SUBSCRIBE TO KUCHINGBORNEO.INFOTELEGRAM TO GET NEWS & UPDATES ON KUCHING.
The Tourism, Creative Industry and Performing Arts Minister Dato Sri Abdul Karim Rahman Hamzah has stated that he hoped that the Borneo Music Festival Live (BMFL) will make a come back in 2023, which is next year.
In a news report carried out by Borneo Post, the minister said that he was very pleased with the impact of the festival and how it was organized.
He was also quoted as saying that he had his worries about the festival, but the organizers as well as crowd, had proven otherwise, and that the festival was a a huge success.
Aside from that, Karim also said that the festival caters to age group of youth.
Online, those going to the festival have nothing but praise for the event with many already asking when is the Borneo Music Festival Live going to happen in 2023.
Many had praised the well organized event as well as the amazing vibe brought by the festival, while others also felt sad they could not join the festival due to only knowing about it when it was over.
The general feedback on the event nonetheless has been very positive with many hoping that the festival will bring in more international acts to Kuching in the near future.
The BMFL is the first-ever event of such kind and it just concluded over the weekend (Sept 9 to Sept 10, 2022) with some 8,000 crowding the Sarawak Cultural Village during the last night of the festival.
More about Borneo Music Festival Live 2023
To learn more about the Borneo Music Festival Live, check out the links below.