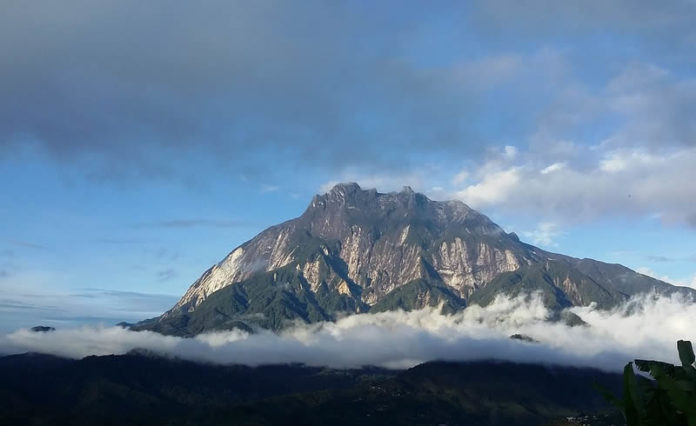 SUBSCRIBE TO MySARAWAKTELEGRAM TO GET NEWS & UPDATES ON SARAWAK.
If you are coming from either Sabah or Labuan, regardless if you are there for transit or it's your gateway, you might want to be informed of the new entry requirements into Kuching (and Sarawak).
The new entry requirement has been enforced from 25 September, in light of the increasing Covid-19 cases in both locations.
They were announced by the Sarawak Disaster Management Committee (SDMC) on 24th September, and will come into force on 25th September 2020.
The new entry requirements announced will affect Malaysians and foreigners that have been to Sabah/Labuan within the past 14 days.
Those failing to adhere to the new standard operating procedures will be subject to the full might of the Sarawak law.
The new entry requirements declared can be seen below.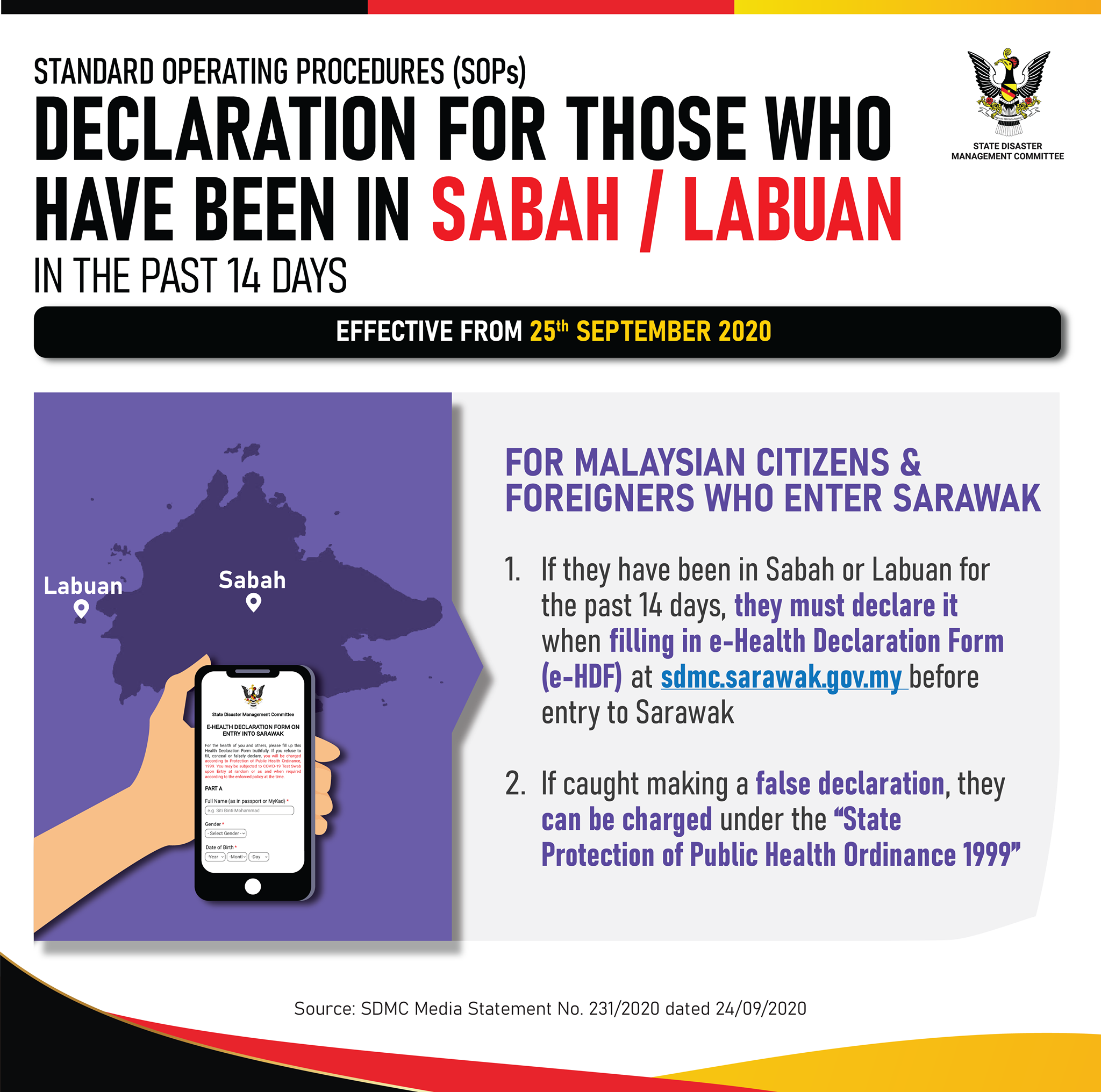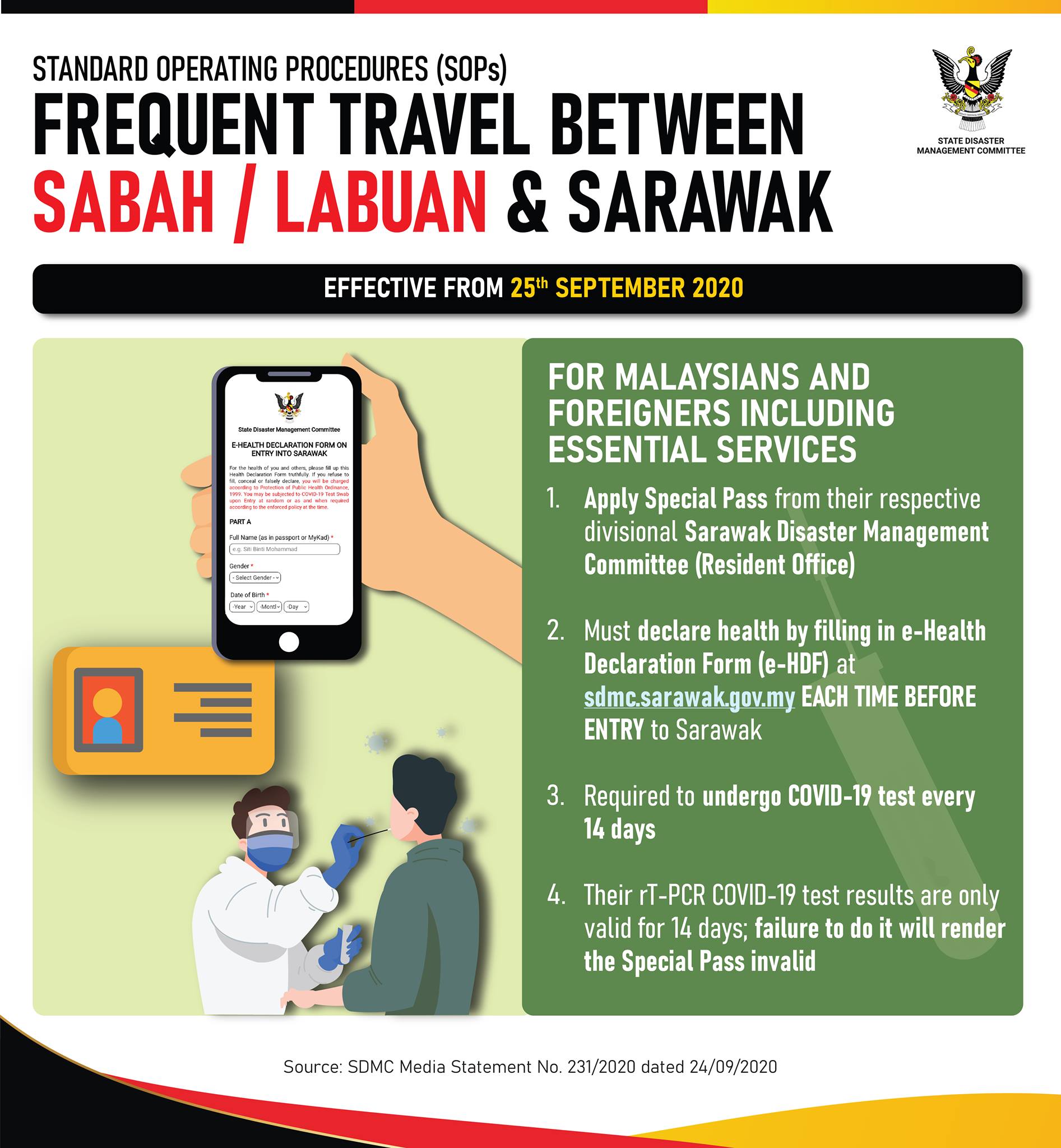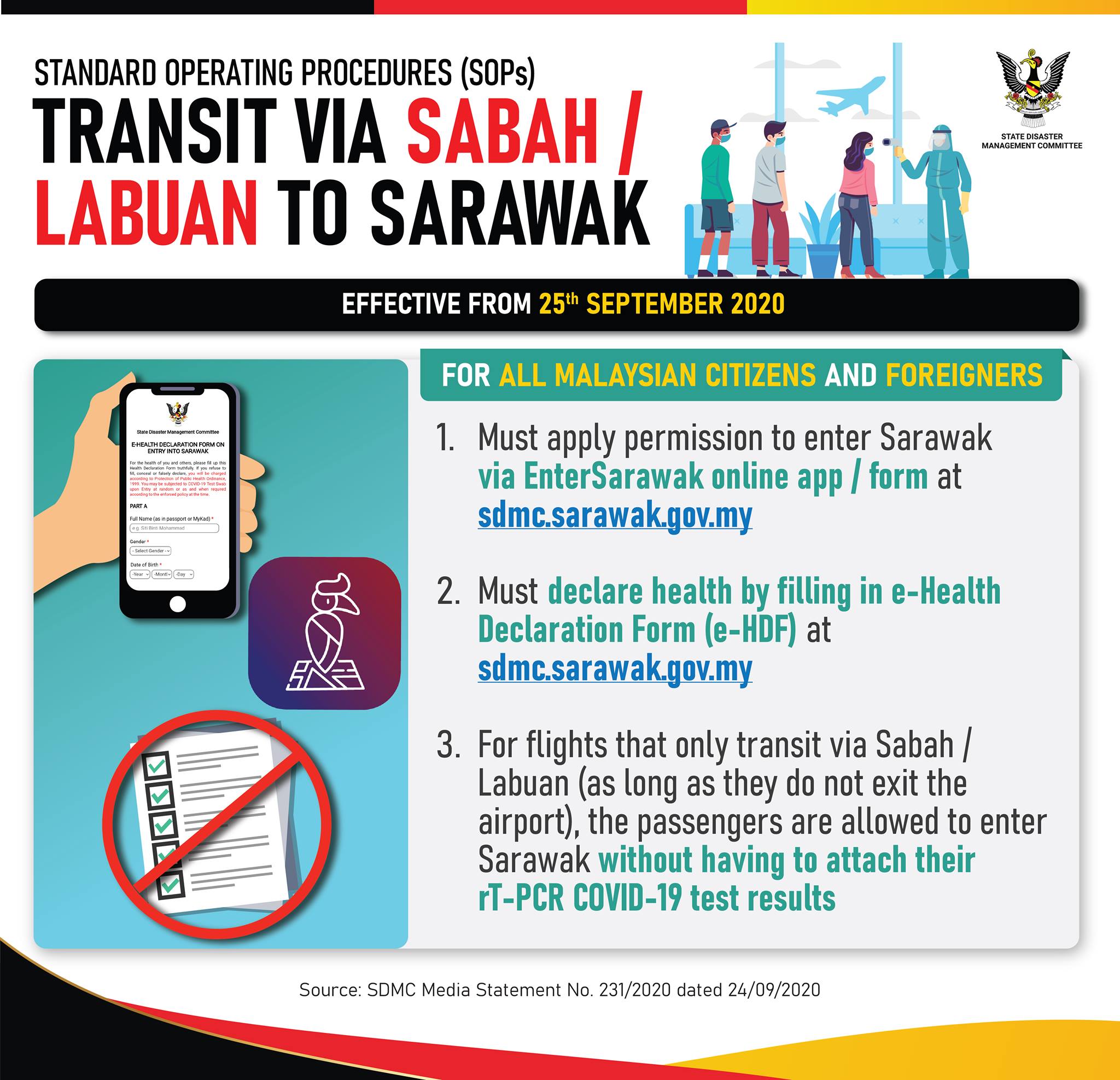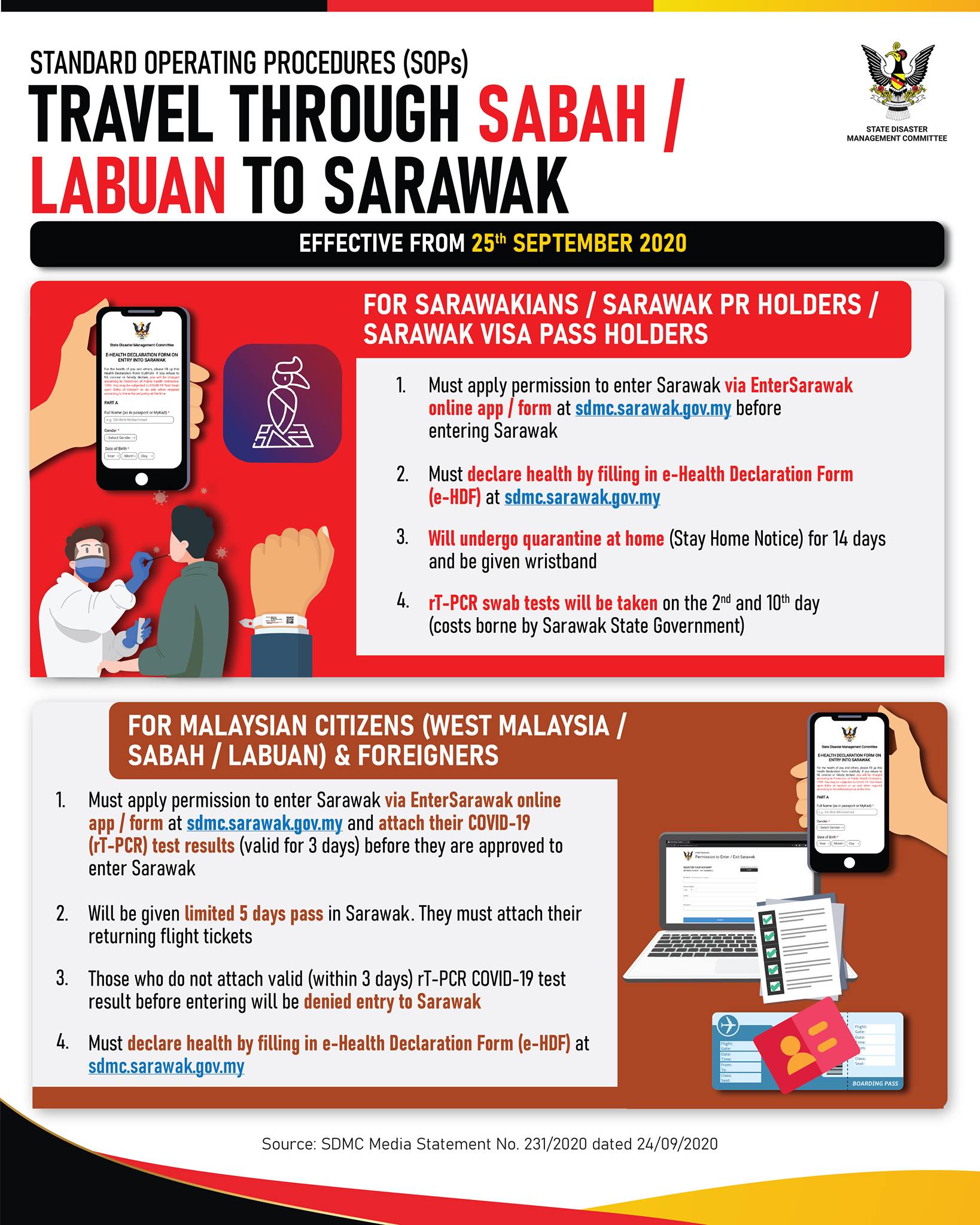 For those entering from other destinations the current standard operating procedures for entry remains similar to what was announced before this.
They are:
All non-Malaysians wishing to enter Sarawak through the international entry point (KLIA) will be quarantined in Kuala Lumpur before entering Sarawak.
Random swab test will be conducted for those entering from West Malaysia.
Oil & Gas workers who have to depart to the Oil Platform and have been in Sarawak for the past 30 days, do not need to undergo COVID-19 testing. However Oil & Gas workers from overseas must undergo COVID-19 tests and adhere to existing SOPs.
Foreign workers in Construction, Plantation and foreign students are allowed to enter Sarawak under the following conditions:

a. Have a valid work or study permit

b. Need to apply to SDMC (case by case basis) and fill out the online "EnterSarawak" form

c. Costs for 14-day quarantine and COVID-19 tests (2 times) will be borne by the Company / Student / Institution

d. Companies / Institutions must provide transportation to bring their employees from point of entry to the quarantine centre
All entry requirements to Kuching above is accurate at time of typing. There may be changes announced from time to time, hence the need to double check with SDMC's Facebook page.