MASwings will operate the Kuching – Limbang route under the new Public Service Obligation (PSO) Agreement.
The announcement was made in a statement by the airline today.
According to the statement, MASwings would use an ATR 72-500 aircraft to service the route effective 1st January 2019 until 31 December 2024.
MASWings also announced the introduction of flights from Bario to Long Lellang and Bario to Long Seridan in Sabah beginning this month.
This means that MASWings would service four routes from Kuching including the one to Limbang.
The other three active routes are from Kuching to Mulu, Kuching to Mukah, and Kuching to Tanjung Manis.
Other routes serviced by Maswings using the ATR 72-500 aircraft include the following:
Miri to Bintulu, Limbang, Mulu, Sibu and Labuan
Bintulu to Sibu;
Kota Kinabalu to Mulu.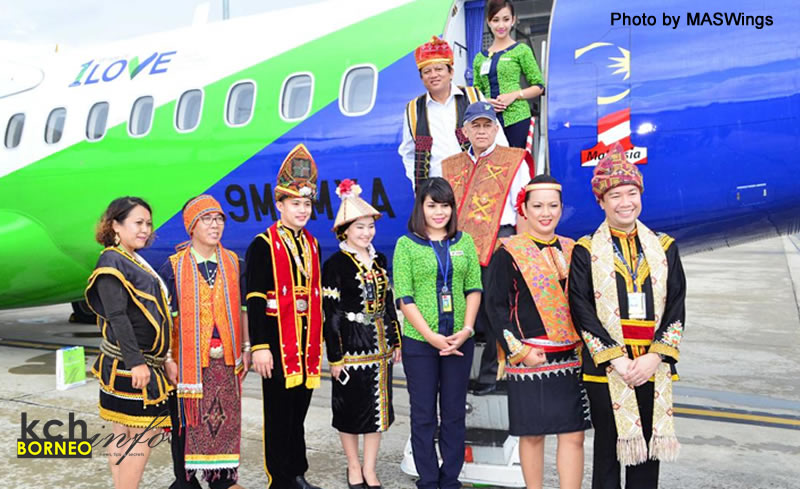 For the 19-seater Viking Air DHC6 400 Series Twin-Otter aircrafts, the routes serviced by MASWings are:
Miri to Ba'kalalan, Bario, Lawas, Long Lellang, Long Akah, Long Seridan, Long Banga and Marudi;
Mukah to Miri;
Bario to Ba'kalalan.
Last December, MASWings announced they are ceasing operations for several routes from Kuching that had been removed under the new Public Service Obligation (PSO) Agreement.
The routes involving Kuching are:
Kuching – Sibu – Kuching
Kuching – Bintulu – Kuching
Kuching – Miri – Kuching
These routes are now served by Air Asia. For more information or to book MASWings flights, go to www.maswings.com.my.