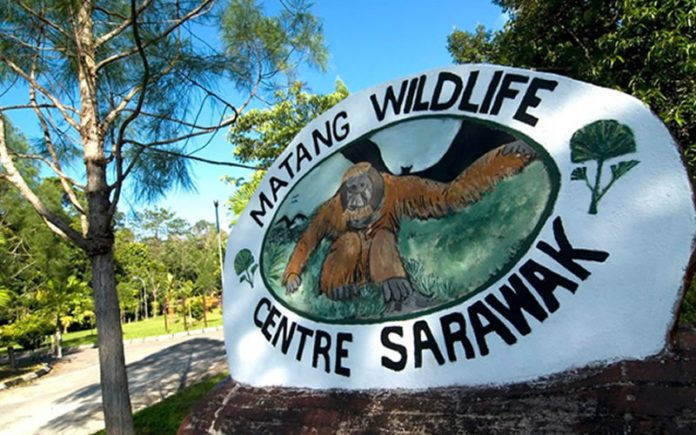 The Matang Wildlife Centre is part of the Kubah National Park. It largely caters to researchers and nature lovers from all over the world.
It has waterfalls, rock pools, designated swimming areas, picnic spots and scenic trails. This makes the place a perfect spot for camping.
ATTRACTIONS IN MATANG WILDLIFE CENTRE
The Centre houses endangered wildlife in large enclosed areas of rainforest or spacious cages. The main attraction is the orangutan adoption program, where young orangutans, who were either orphaned or rescued from captivity, are taught how to survive in the wild.
As well as orangutans, the centre includes spacious enclosures housing sambar deer, crocodiles, sun bears, civets and bear cats, and three large aviaries featuring hornbills, eagles, kites, storks and a host of other birds native to Sarawak.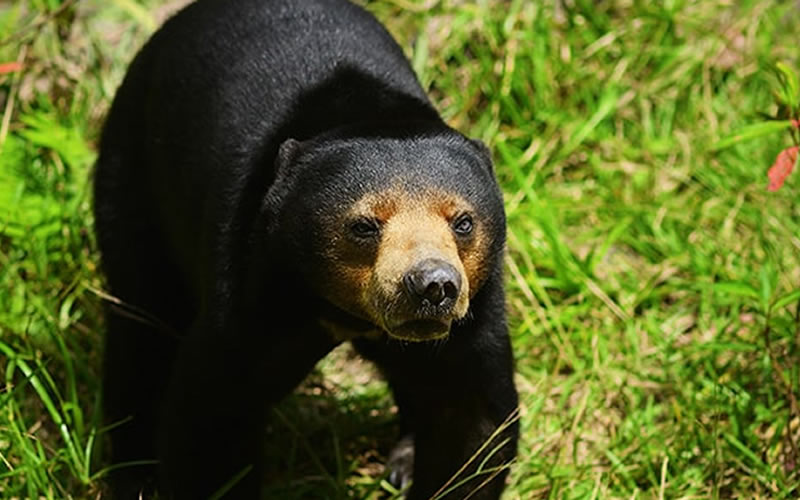 But, Matang is not a zoo. It is a dedicated centre where endangered species, such as orang utans are rehabilitated and released into the forest.
Most individuals were confiscated from members of the public, who illegally kept them as pets, and must be taught how to fend for themselves in the wild.While they are being educated, they remain at the centre, enabling you to get close to animals you might not spot in days of wandering the jungle.
There are some pleasant riverside picnic spots a short walk from the information centre and four jungle trails.
The Pitcher Trail, which follows a circular path through the forest, takes approximately two hours and trekkers should not have too much difficulty in spotting the various specious of pitcher plants that litter the forest floor at the sides of the trail.
The Rayu Trail leads to the Kubah National Park headquarters and takes 3-4 hours. The Sungai Buluh Trail leads to two secluded waterfalls and takes 2-hours (one way).
HOW TO GO TO MATANG WILDLIFE CENTRE
Matang Wildlife Centre is about 30km from Kuching City and it takes about 40 minutes to reach the Centre.
Picnic spots, an information centre, accommodation facilities ranging from chalets, dormitory-style lodges to camping site, a car park are available at the park HQ.
There is no cafeteria at Matang Wildlife Centre.
HOTELS NEARBY MATANG WILDLIFE CENTRE
Matang Jaya is a satellite town located not far from the centre.  Despite that, there is still a need to take a cab/taxi/car to Matang Wildlife Centre.
The only accommodation available in Matang Jaya is Amani Matang Jaya Apartment and RD Guesthouse Matang Jaya.  Both accommodations are huge and are suitable for families.
Hotels in Kuching aren't exactly different in terms of distance to the two places mentioned, and therefore I would recommend you check out hotels in Kuching City Centre for a more central stay.
CHECK LIST OF HOTELS IN KUCHING CITY CENTRE
ATTRACTIONS NEARBY
Aside from Matang Wildlife Centre, Kuching also has other natural attractions to check out.
They are listed below.
Kubah National Park
Kuching Wetlands Park
Recommended reads
Find a hotel in Kuching