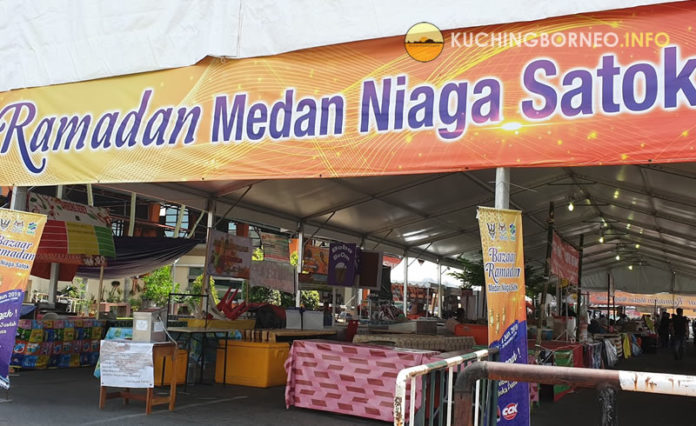 SUBSCRIBE TO MySARAWAKTELEGRAM TO GET NEWS & UPDATES ON SARAWAK.
The Kuching North City Council (DBKU) has decided to allow Ramadan Bazaars again this year.
This comes after the city hall decided to cancel such bazaars last year due to the increasing number of Covid-19 infections in Kuching.
It seems this time around, DBKU has decided the bazaars need to return, but they have stressed that all bazaars operated under their jurisdiction will have to adhere to strict Standard Operating Procedures (SOPs) which will be in place.
Locations of Ramadan Bazaars in Kuching North
To ensure SOPs for Covid-19 are followed to the tee, DBKU had also decided to limit the number of Ramadan Bazaars this year.
According to Borneo Post, only three locations will be allowed to operate Ramadan Bazaars in Kuching North this year.
The locations identified are Satok, Semarak and Sukma Ria.
The biggest bazaar will be in Sukma Ria as it will house 68 stalls.  This will be followed by the bazaar at Satok with 55 stalls, and Semarak with just 32 stalls.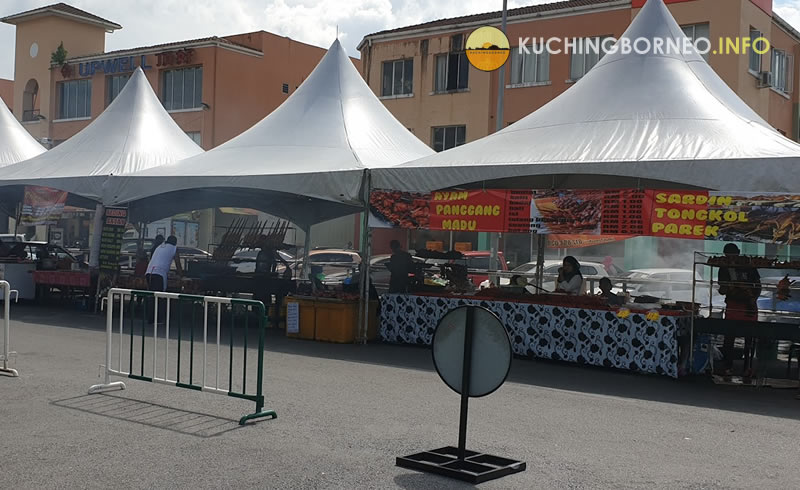 SOPs for Kuching Ramadan Bazaars
SOPs for the Ramadan Bazaars have also been released by the authorities.
Based on the same news report by the Borneo Post, all three Ramadan Bazaars will have crowd control with the number of patrons and customers limited at one point.
The bazaars would also only be allowed to operate from 2PM to 7PM, and traffic will be one way.
This means that one can't go bargain hunting as one would need to exit the bazaar in order to do so.
There is also crowd control at the bazaar's entrance to limit the number of visitors, and movement is one way only. The bazaars will operate from 2pm to 7pm daily throughout Ramadan," he told a press conference at DBKU office yesterday.
Individual bazaars allowed?
DBKU noted that the limited number of stalls will not be enough to cater for the massive number of traders.
Therefore, they are open to suggestions from those who want to set up stalls at their own areas.
All these parties need to do is get in touch with DBKU at at +6082-512955.
Conclusion
The return of Ramadan Bazaars, which is a tradition during the month of Ramadan in Kuching, is much welcomed.
However, with the number of Covid-19 cases in Kuching still relatively quite high these days, it would be advised those going to these bazaars to remain cautious when visiting the bazaar and to make sure they wear a mask.