The soft opening of Kuching Central AEON Store yesterday signals the strengthening and expansion of AEON CO. (M) BHD. to East Malaysia with the first AEON Mall opening this Friday, 20th April.  The Kuching Central AEON Store is the 35th in Malaysia.
As we shared on our Facebook, we were invited to an exclusive preview and tour of the newly completed AEON Store yesterday with members of the media.
The Kuching Central AEON Store, which is obviously the anchor tenant of the whole AEON Mall Kuching Central, consist of AEON supermarket and department stores for family, offering fresh groceries, trendy apparels, household furnishing and appliances, as well as variety of F&Bs.
According to the press release we received, "the 1st AEON Store in East Malaysia offers a fulfilling shopping experience providing wide variety of products and services – a delightful selection of wholesome sensations, with everything within reach."
Well, during our tour of the place, this couldn't be more correct as the ground floor of AEON Kuching Central saw the AEON supermarket offer an extensive range of fresh and quality groceries sourced locally and globally, with delicious meal options also available.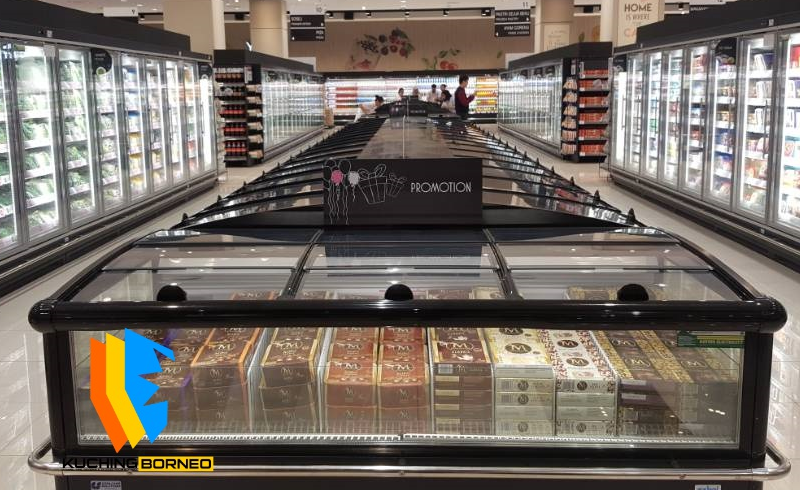 There's also the unique Delica, which is a one-stop deli that boasts ready-to-eat light bites and easy preparation meals and authentic Japanese cuisine. Here food items such as sushis, assorted tempuras, pizzas, cooked meats, hot snacks, assorted sandwiches, salads and other similar items can be found for selection.
If that's not enough, there are also several food counters available such as 'Ready to Cook', 'Salmon Counter', 'Marinated Counter', 'Premium Fruit Gift Pack', 'Cut Fruits & Juice Counter', 'Cheese Counter', 'Korean Kimchi Counter' and 'We Cook You Eat' cooking station.
Last but not least, for buns and pastries lover, 'La Boheme' Bakery, renowned for tasty delights will surely satisfied one's craving with breads, croissants and donuts to name a few.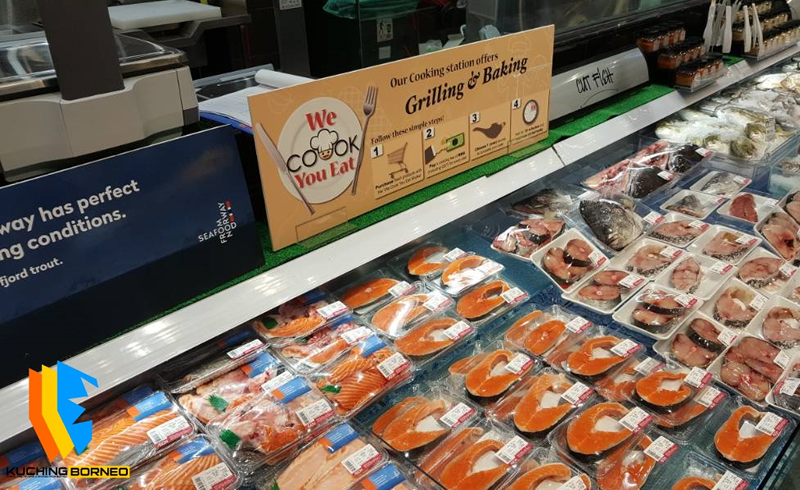 Apart from appetizing delicacies, shoppers can also find a contemporary mix of Japanese fashion, home and lifestyle concepts which include a wider range of merchandise. TOPVALU – AEON's global flagship private brand, known as the provider of affordable yet reliable Japanese products since 1994 has been AEON's standard in delivering the best quality, safety and value to consumers across Asia with TOPVALU groceries, TOPVALU COLLECTION for the versatile garments and TOPVALU HOME for the best selections of household furnishing and appliances for home.
The official launch of AEON MALL Kuching Central will happen this Friday with the Malaysian AEON Foundation expected to also make a contribution of RM 30,000 each to four charity homes; Lembaga Kebajikan Anak-Anak Yatim, The Sarawak Cheshire Homes, Pertubuhan Kebajikan & Pendidikan Nur Murni and Rumah Seri Kenangan Kuching.
We will also be at the opening, so do LIKE us on Facebook.