NOTE: Entangen has closed.
Entangen is a lovely find for any traveler to Kuching seeking to eat authentic Dayak food, and wish not to travel far from the city center where most lodges and hotels are located in Kuching. The owner of the cafe Mr Clement, explained that word 'Entangen' comes from Serian and it sort of means 'veranda' in English.
Authentic to the bone
Located at Jalan Padungan, this small Dayak decorated cafe is likely the only cafe in town that tries its best to retain authentic Dayak roots with food served in traditional bamboo bowls, and drinks served in pale coloured tin cups which is synonymous with the good old kampung days.
Inside, a bamboo wall covers part of the walls of the cafe, while Dayak related decorations such as traditional Dayak costumes serve as a reminder that you are in a Dayak cafe.
To ensure you know how Dayaks used to live, a huge replica of a Dayak long house is placed right in front of the entrance as well, perhaps also giving visitors an impression that authenticity is key in the food they serve.
Highly non-halal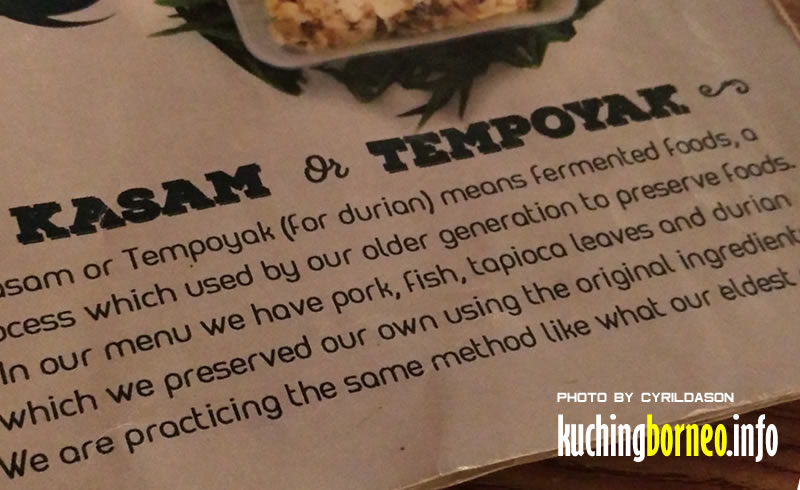 The menu at Entangen isn't as huge as another Dayak spot I frequent (Sorai Cafe) but the menu presentation is by far, the most modern and attractive looking menu, for a Dayak eatery I've visited.
Said to serve a mixture of Dayak cuisines from Lundu, Bau and Serian, dishes are strictly non-halal, a typical reflection of the Sarawak Dayak community which makes pork their second staple food after rice.
Major recommendations were the smoked pork, and tempoyak (fermanted durian) related dishes, but I can testify that the Ikan Patin masak tempoyak I had was really good!
Friendly like family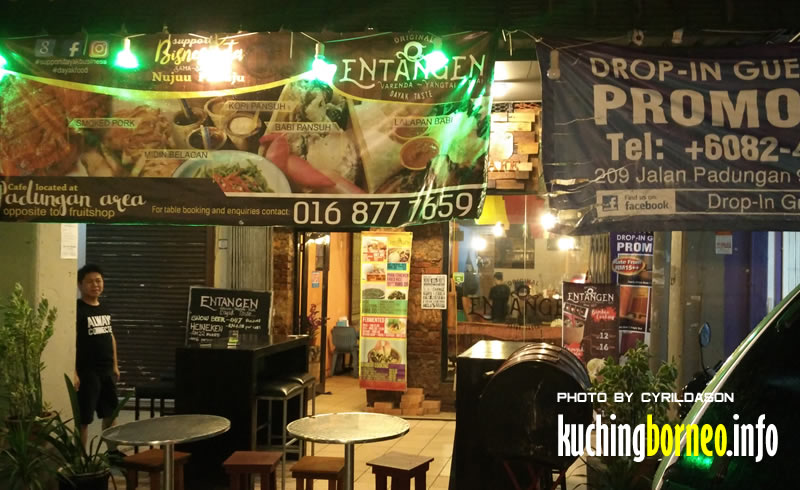 The people of Sarawak are generally very polite and friendly, and this is clearly reflected by those at Entangen. Servers were attentive and polite, and every request was entertained with a smile, including my request to have fresh chilies and an extra plate.
I will return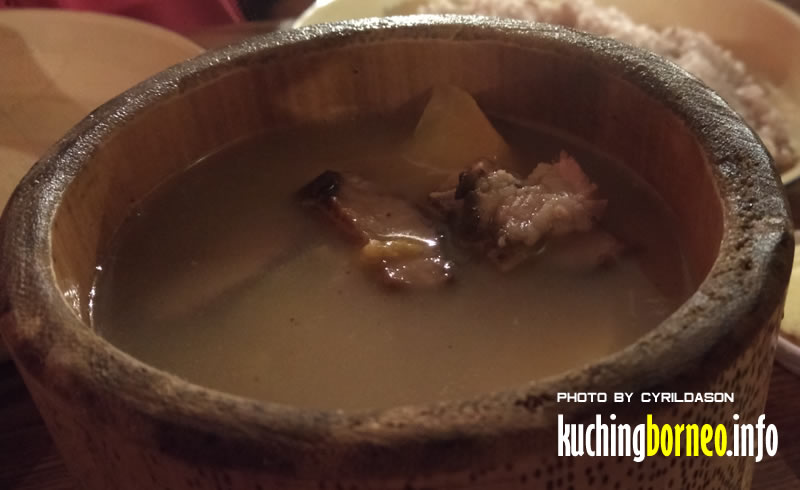 Consistency is always a problem for many eateries and I sincerely hope Entangen will be able to retain the quality of service and food they serve for years. I'm really a sucker for good Dayak food and since Entangen is serving just that, I can say that I will be returning to Entangen again soon.