Plaza Merdeka is a six floors shopping mall which was officially opened on 12 December 2012.  The mall is located on top of a land which used to house a few abandon buildings located at the heart of Kuching City.
The mall brings in numerous well known international brands (Cotton-On, Dorothy Perkins, Starbucks and more), and boast of one of the best locations in the city as it overlooks the serene Merdeka Field as well as giving its shoppers a beautiful view of the Kuching esplanade a.k.a Kuching Waterfront.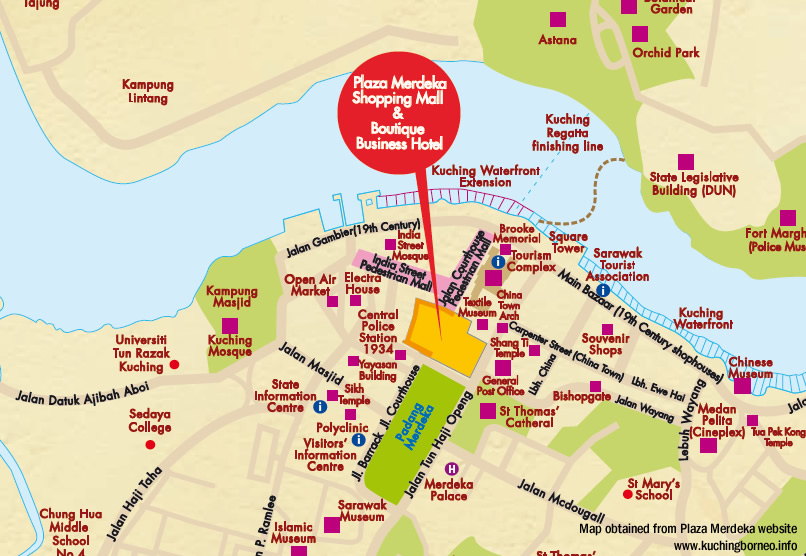 Apart from it's prime location, Plaza Merdeka also revives the older part of Kuching which has since been lacking in more modern architecture.
It has over 700 parking bays, and opens from 1000 hrs – 2200 hrs daily.