SUBSCRIBE TO MySARAWAKTELEGRAM TO GET NEWS & UPDATES ON SARAWAK.
Kuching will soon have a new landmark in the up-coming UNIFOR Complex.
Built on a three acres of prime state land at the heart of Kuching City, the futuristic looking building will be managed by UNIFOR Charitable Trust.
According to a Facebook posting by Dr Sim Kui Hian who is the Minister of Local Government and Housing Sarawak, the building will take 30 months to complete, and will be located at Jalan Ong Tiang Swee, Kuching.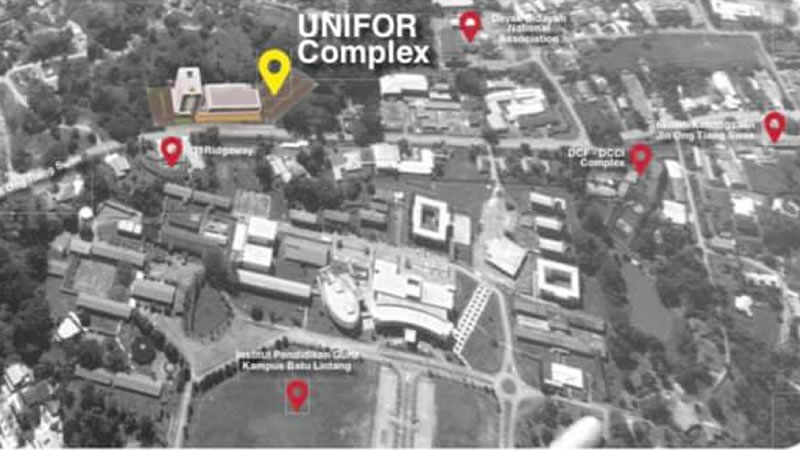 Brochures shared by Dr Sim show that the proposed building itself will adopt Green Building Concepts, and it will feature a ten-storey office tower with a two-storey convention facility.
The banquet hall proposed will be able to hold 1,000 pax, and can be split into three smaller halls.
Also planned for the UNIFOR Complex is a semi-enclosed spiritual roof garden, and some commercial space.
The building architectural concept is said to be "like a beautifully wrapped present, this innovative architectural design symbolizes a divine gift of unity among religious communities".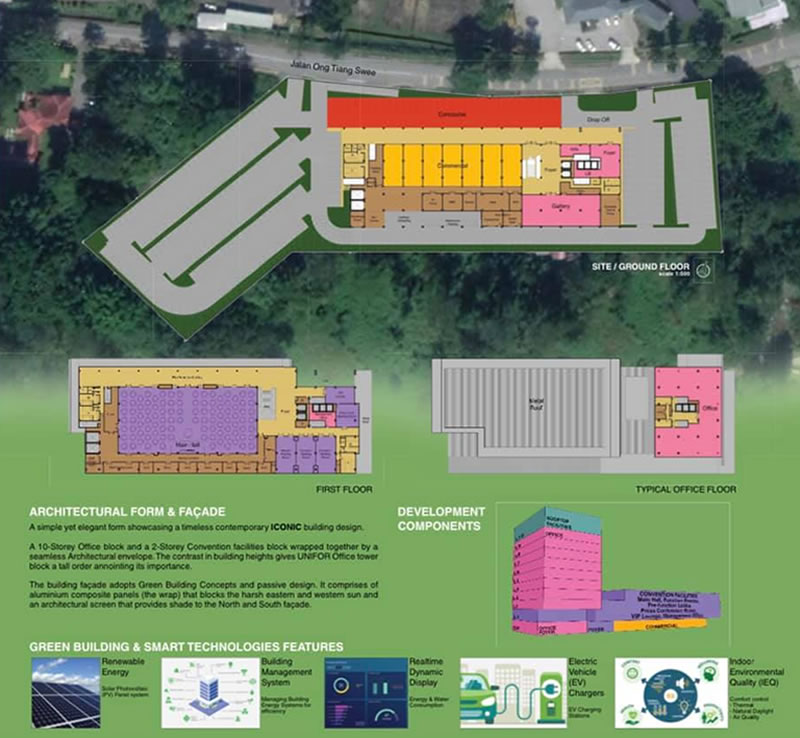 Construction is expected to begin at the end of this year with RM70 million allocated by the Sarawak Government to build the complex.
In case you didn't know, UNIFOR is short for Unit for Other Religions.
It is the unit caring for the needs of non-Muslims religions in Sarawak and is under the Chief Minister Department of Sarawak.
Currently, the unit also administers Sarawak Governments financial grants for repairs and building of temples and churches throughout Sarawak
The unit was first proposed in 2016 by the late Sarawak Chief Minister Pehin Sri Adenan Satem, and was established by current Chief Minster Datuk Patinggi Abang Haji Abdul Rahman Zohari Tun Abang Haji Openg in 2017.