SUBSCRIBE TO KUCHINGBORNEO.INFOTELEGRAM TO GET NEWS & UPDATES ON KUCHING.
If you are craving for delicious barbecue pork, or things on the grill, Rumah Asap Dayak Samarahan (RADS) is the place to go.
Located at the road side of the Kota Sentosa-Samarahan trunk road, just before Bandar Riyal if you are from Samarahan, this place gets pretty packed in the evening with locals like me, wanting to enjoy a few cans of chilled beer with barbecue meat, pork being preferred.
It is recommended that you either take a taxi or use ride sharing services such as Uber and Grab to go to RADS as it is a bit outskirts from Kuching, and the nearest hotel to RADS can still about 15 minutes by car, at best.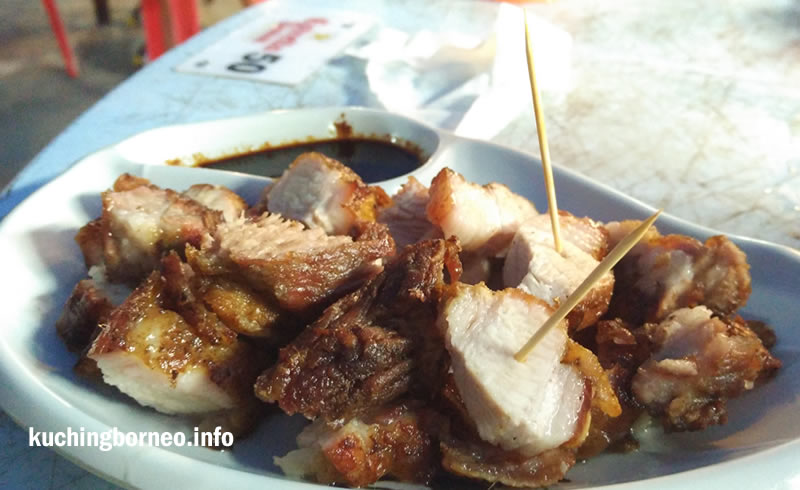 With over 50 tables, and not less than ten stalls offering those mouth watering pork barbecue, there's so many other types of grilledfish and meat to choose from at RADS.
The favourites would be the three layer pork barbecue, manok pansoh (chicken cooked in bamboo), babi pansoh (pork cooked in bamboo) and grilled pork innards.
If that's not your cup of tea, there was also one stall selling burger and grilled corn, one stall selling chicken rice, and one stall offering a wider range of cooked local meals such as midin belacan, curry ambal, rice and more.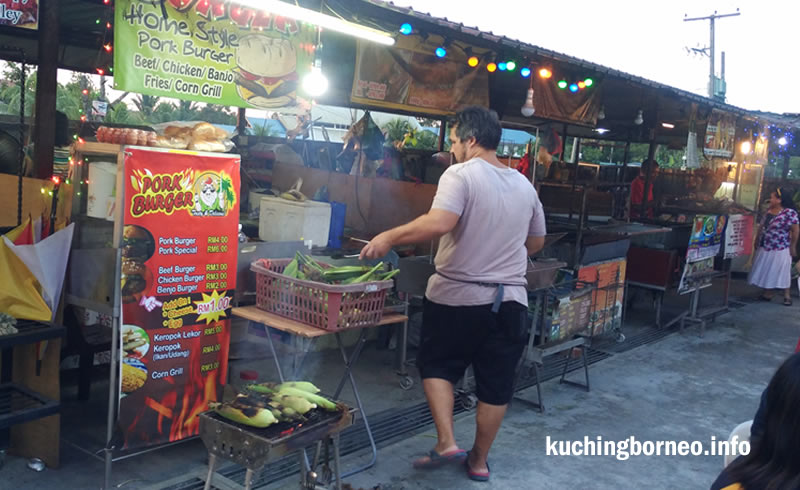 Since it wasn't my first visit to RADS, I can testify that the three layered pork barbecue from any stall, and pork burger deserves plenty of praise, and is worth every penny.
These two dishes, coupled with a can of cold beer are the perfect combination, and they are also cheaply priced.
Did I mention that the owners of stalls at RADS are super friendly too?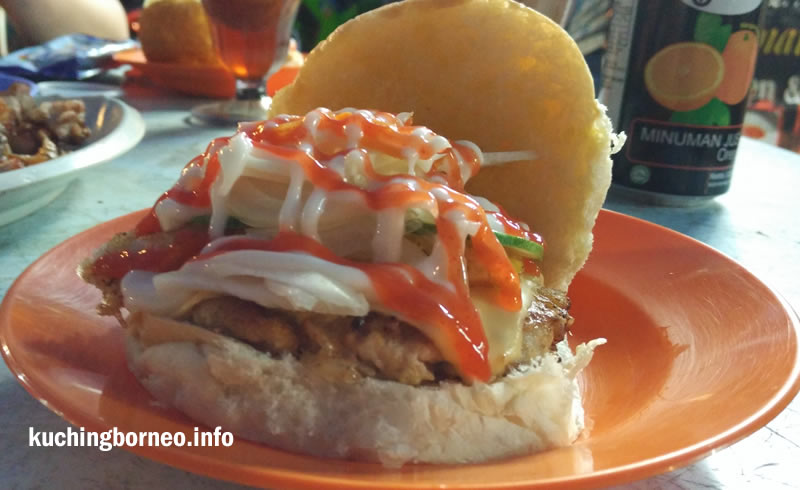 RADS as I know, opens daily in the evenings, and closes late. Parking can be difficult at times if you are gunning for a spot by the road side, and hence why I would advice forking out RM2 to park your car in a nearby manned carpark.
The place doesn't look like much from the outside, but then, it is one of the best place to eat authentic Dayak barbecue in Samarahan, and even Kuching.
Give it a try, you might want to come back every now and then after that.