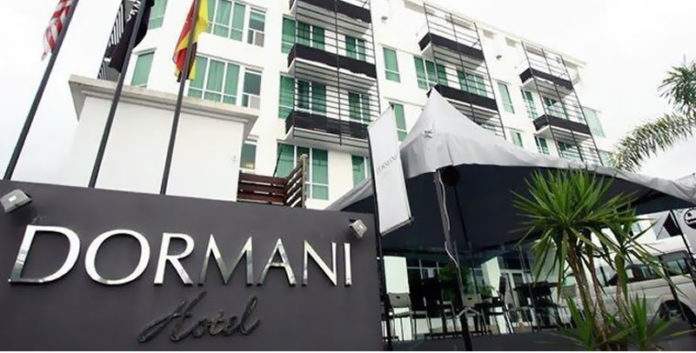 SUBSCRIBE TO MySARAWAKTELEGRAM TO GET NEWS & UPDATES ON SARAWAK.
TYPE OF ACCOMMODATION
70 room 3-star hotel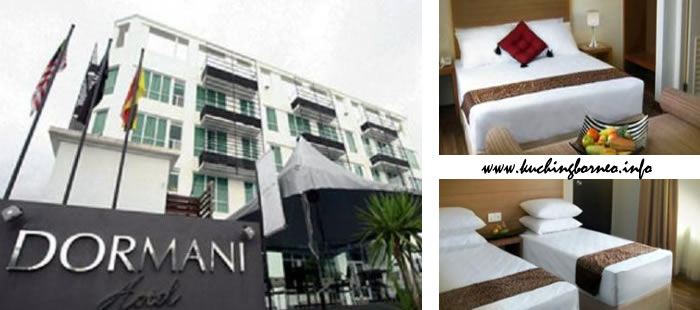 Dormani Hotel, Kuching
WHERE & HOW TO GET THERE
Lot 68, Jalan Datuk Ajibah Abol, Kuching 93400, Malaysia.
A 20 minutes from Airport/Kuching Bus terminal costing around RM30 one way.
CHECK-IN TIME: 2PM
CHECK-OUT TIME: 12PM
NEARBY LOCATIONS (Within 5 minutes walk)
Swee Kang (Popular Local Dining)
Open Ari Market (Popular Local Dining)
Kuching Waterfront (Tourist Attraction)
Kuching Old Mosque (Tourist Attraction)
DORMANI HOTEL AMENITIES (Listing may change)
Disabled Facilities
Air conditioning in rooms
24 Hour Reception
Cots Available
Smoking allowed in public areas
Smoking rooms available
Tea/Coffee making facilities in each room
Minibar in each room
Limited Hours Room Service
Limited room service for hot food
Concierge
Laundry/Valet Service
Wake Up Call Available
Interconnecting rooms available
Doctor On Call
Porter
Lift to all floors
Public Air Conditioning
Ample carpark
Wi-Fi
Satelite TV
Meeting rooms
ADVANTAGES AS SAID BY PREVIOUS GUEST (Obtained from numerous travel sites)
The hotel spots a large room despite it's modest pricing.  The rooms are clean, and brand new.

DISADVANTAGES AS SAID BY PREVIOUS GUEST (Obtained from numerous travel sites)
The location of the hotel is quite a distance from the city center (around 10-15 min walk) altough you are basicly sandwhiched between the Satok and Waterfront area of the city.

TYPE OF ROOMS AVAILABLE
Superior Double/Twin Room – 2 person

Deluxe Room – 3 person

Standard Single Room – 1 person

BOOKING ADVICE
Be willing to walk a distance to the city shall you decide to stay here.  Going out late at night is highly not encouraged.  The second week of July will see an extra charge due to the Rainforest World Music Festival.