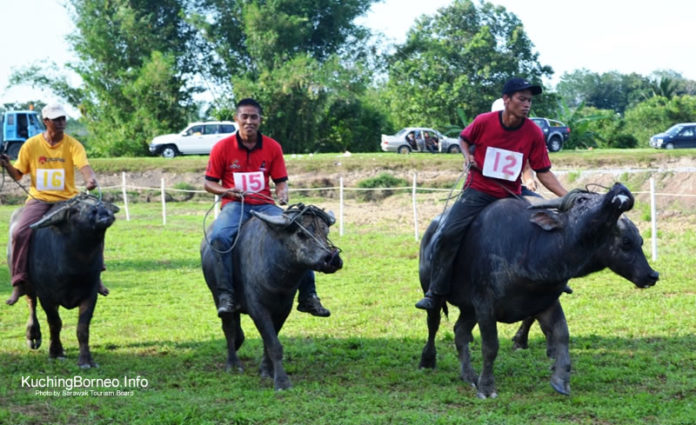 SUBSCRIBE TO KUCHINGBORNEO.INFOTELEGRAM TO GET NEWS & UPDATES ON KUCHING.
The Babulang Festival, or better known as Pesta Babulang is a festival significant to the Bisaya community in Batu Danu, Limbang.
Organized by the Bisaya Association, this annual event is a means to promote tourism for Limbang.
The festival showcases various music, songs, and dances; displaying colourful traditional costumes; decorations and handicrafts from the Bisaya community.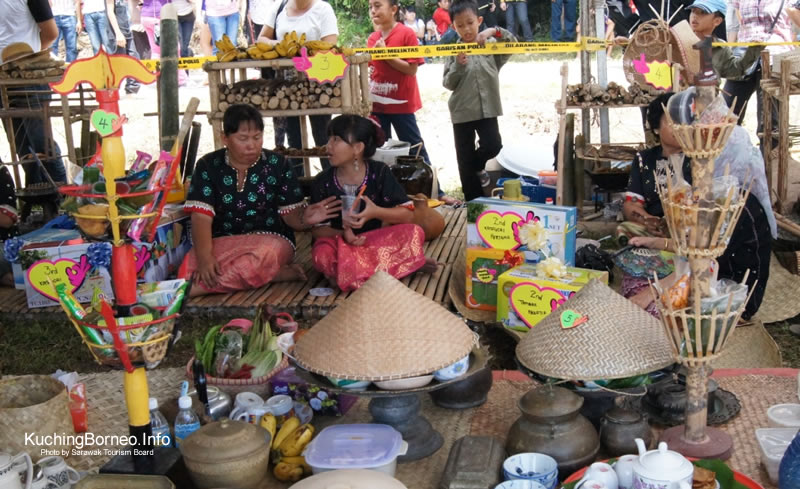 As the festival grows in popularity, more additions has made its way to the festival including competitions like 'kuntul berhias (decorated good carrier), Ratu Beduro (beauty pageant for married women aged 40 and above), 'Nakod Babulang' (Feast Giving Ritual), Babulang Beauty Pageant and traditional dance performances like alai anding (welcoming dance), and 'bagan'.
One of the major highlights of the Babulang Festival is the Water Buffalo race which is by far, exclusive to this festival.
According to news reports, the festival draws some 10,000 visitors over a span of 3 days.
To find accommodations near the festival area, check out hotels and homestays here.