Siniawan Night Market happens at the Old Siniawan Town is a short but compact street with variety local food and good environment.
Pitcher plant rice, locally called Lemang Periuk Kera is one of the 'trademark' foods you can find here along with other traditional Chinese, Malay and Dayak food. The Lui Teh and Ngo Hiang are also recommended.
Known also as Kuching's very own 'cowboy town', the market happens every Friday, Saturday and Sunday on the streets of Siniawan Town which is lined with old wooden townhouses, and Chinese lanterns light which give the place a very rustic feel.
The Night Market happens on the streets of Siniawan Town, and it is advisable to go in the evening before sunset and enjoy the food and atmosphere till after sunset.
Aside from the variety of food, one of the main highlights is witnessing the change of colour hues and moods of the evening and night.
The place can become very crowded during special event nights.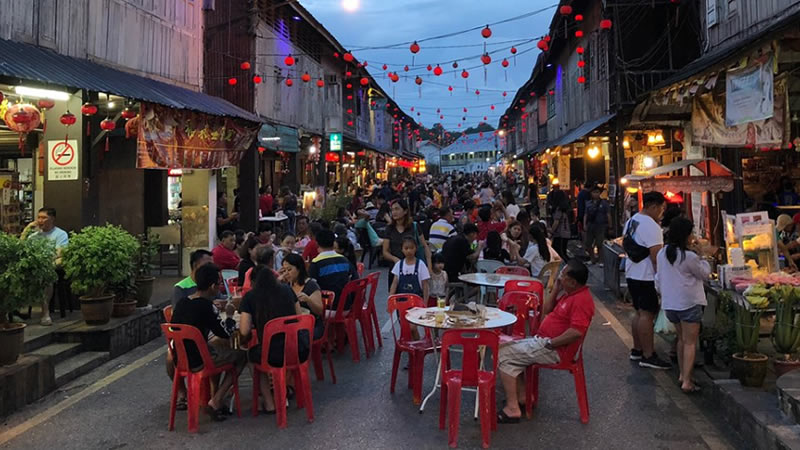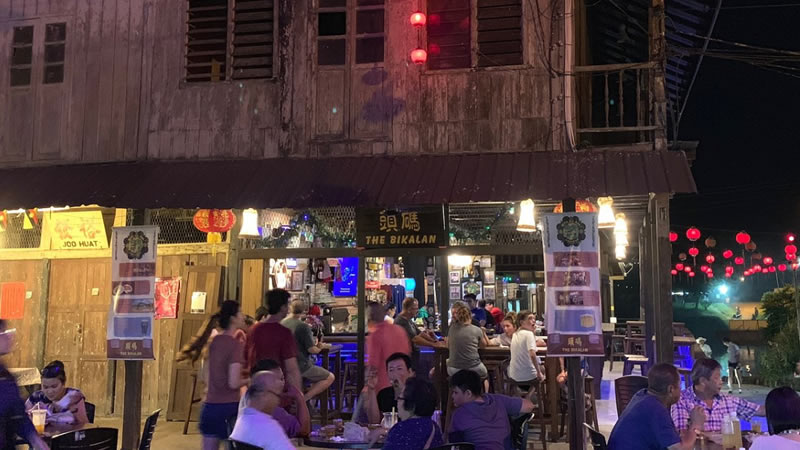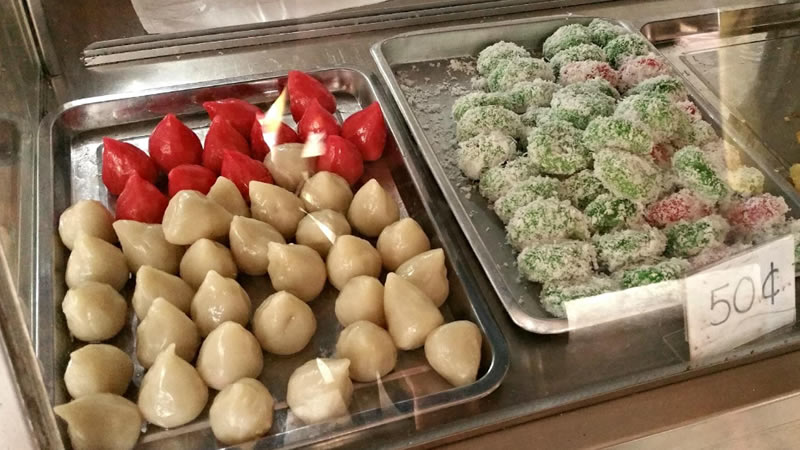 GETTING HERE
Grab ride sharing service is the only option if you wish to visit the night market, which comes on Friday, Saturday and Sunday night. Fare is +/-RM30 from downtown Kuching.
Another option is to rent a car and drive to the market, but parking is known to be difficult and limited in number.
NIGHT MARKET UPDATE & DETAILS 
For updates on Siniawan Night Market, you can follow their Facebook page.
Recommended reads
Find a hotel in Kuching