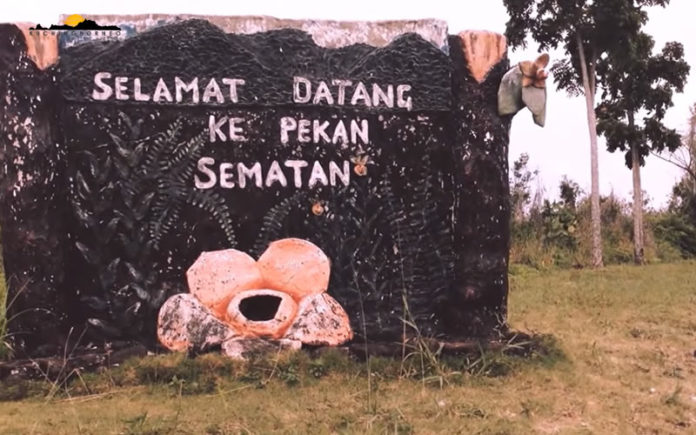 Sematan Kuching is perfect if you are looking for a short gateway from the bustles of the city.
Its main attractions are the undisputed wildlife and protected nature.
These attractions are well tucked within the laid-back lifestyle of Sematan's people whom live in picturesque beaches and friendly communities.
SEMATAN MAP
GETTING TO SEMATAN KUCHING
Sematan is easily accessible by the newly opened Pan-Borneo Highway.
A drive to Sematan will take about two hours with the journey covering slightly over 100km from the Kuching City Center.
From Kuching City, there are two major routes to get to the Pan-Borneo road that leads to Sematan.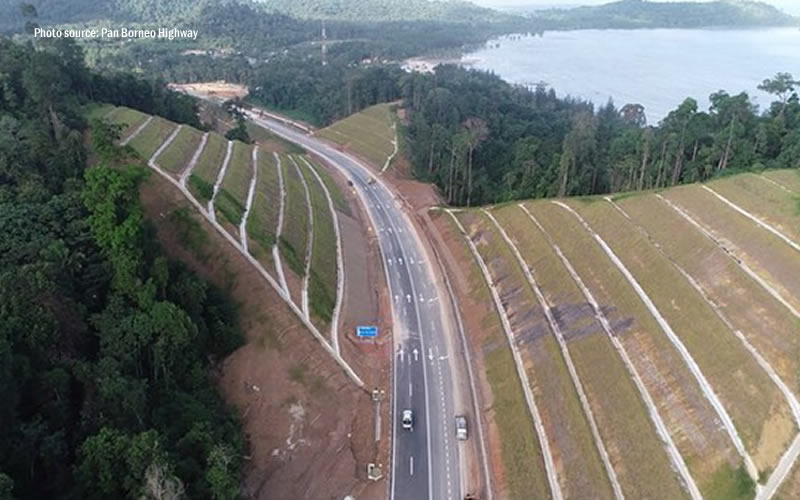 Locals prefer the smooth less interesting route via Batu Kawa. This route is seamless and the highways gets you directly to Sematan without much fuss.
The second route involves using the coastal route which begins at Matang. This route requires the use of the Rambungan ferry and traffic at the ferry jetty can determine the speed of the journey.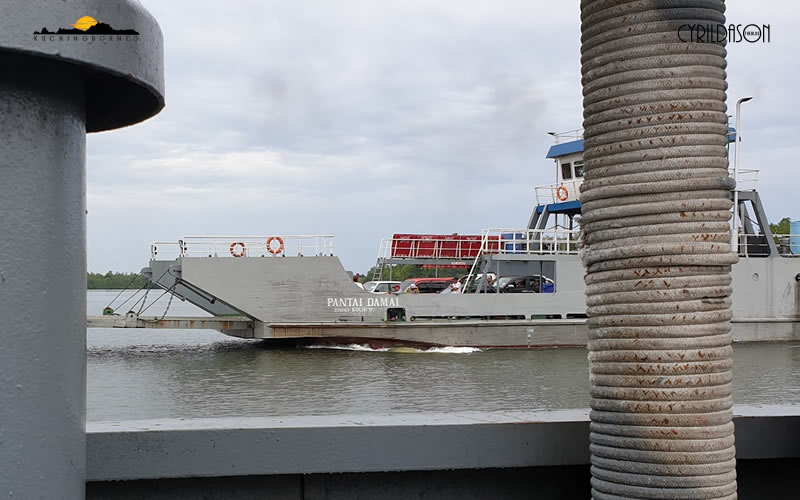 It's a good idea to use the coastal route when going to Sematan to enjoy the scenery while opting for the Batu Kawa route when returning as the traffic is more predictable.
THINGS TO DO IN SEMATAN KUCHING
Tourism in Sematan hasn't reached its peak just yet so plenty of its attractions aren't as well known as they should be.
The Sematan Bazaar itself would fit perfectly for those seeking a glance of the good olden days.
These 100 year old bazaar houses some very rustic shops that sells fresh food produce which aren't easily available in the city.
THE SEMATAN TOWN
Sematan's charming little town itself is a hive of activities every morning.
It was started as a Chinese trading outpost but quickly turned from an agricultural trading centre into a mining town when the British government set up a bauxite mine in the 1950s.
Several rows of rustic wooden shop houses aged over 100 years old still stand grandly within the vicinity of Sematan until today.
These shops houses, most still operational, house local coffee shops and sundry shops which are worth to check out as well.
At the local bazaar, fresh food products are sold alongside other Sematan specials like santan (coconut milk) and homemade kerisik (toasted coconut).
Opposite the bazaar is a long concrete jetty which is great for a leisure walk while enjoying the fresh air from the South China Sea.
It also serves as the perfect place to observe locals commute to and fro in their longboats.
TELOK MELANO (MELANO BAY)
PUEH LONGHOUSE
TATANG-TATANG BESAR ISLAND
The Talang – Tatang Besar Island is part of the Tatang – Satang National Park. is Sarawak's first marine protected area and it covers an area of 19,414 hectares.
It was gazetted in 1999 to enhance marine turtle conservation in Sarawak and covers the coastline and waters surrounding four islands; Pulau Talang-Talang Besar and Pulau Talang-Talang Kecil (located off Sematan), and Pulau Satang Besar and Pulau Satang Kecil (located off Santubong). Read more about Tatang – Satang National Park here.
WHERE TO STAY IN SEMATAN
A visit to Sematan wouldn't be complete without an overnight stay.
Fact is, staying over here is the only way to really enjoy the place as most of its charms are slightly outside of the town itself.
This means more time is required to fully experience Sematan.
Among top and popular hotels available in Sematan are Palm Beach Resort and Roxy Hotel.
Sematan Palm Beach Resort is one of the larger resorts in town with 39 rooms.  It offers comfortable accommodation and a wide range of facilities, such as bicycle rental, laundry facilities and a kids club. It also provides wireless internet.
Roxy Sematan Hotel / Roxy Sematan Canopi offers a relaxing modern hotel, set between Sematan peaceful town and the silence of Telok Melano village. This beach front hotel offers a breathtaking view of the ocean and the Talang Talang island. Activities available are E-Bike, Scooter, volleyball ,beach football table tennis or even enjoy a picnic by the beach. The hotel is 5 minutes from Sematan town.
Click compare prices of hotels in Sematan, Kuching