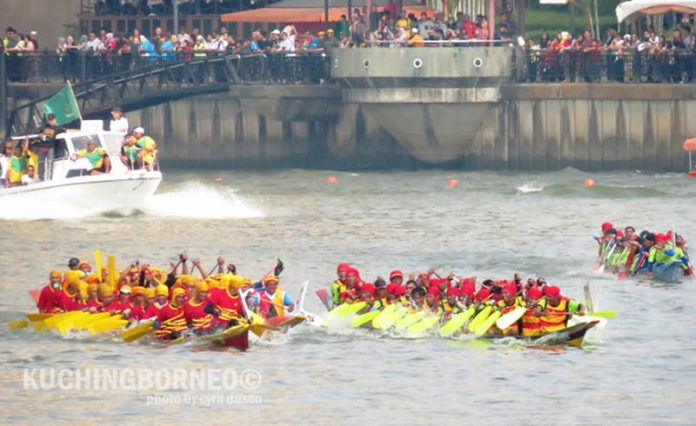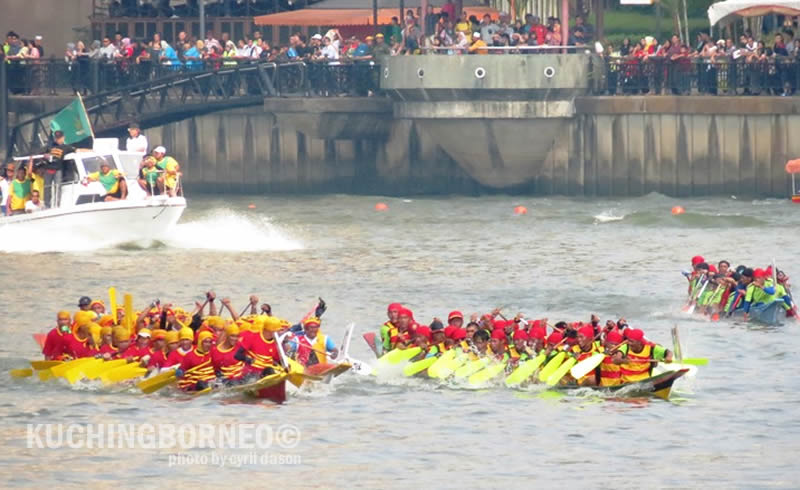 SUBSCRIBE TO KUCHINGBORNEO.INFOTELEGRAM TO GET NEWS & UPDATES ON KUCHING.
The Sarawak Regatta is an annual boat race happening at the Sarawak River in Kuching and is held in conjunction with Kuching City day, but dates from as early as 1972.
The regatta itself has been a major tourist attraction for Kuching City, and has had participation from all over the world with records showing over 320 teams participating in each year's race.
During the Regatta, the Kuching Waterfront becomes packed with supporters and onlookers as boat races and water sports activities take over the Sarawak River from morning until evening.
The main bazaar road adjacent to the Kuching Waterfront would also be turned into a market selling handicrafts and food items.