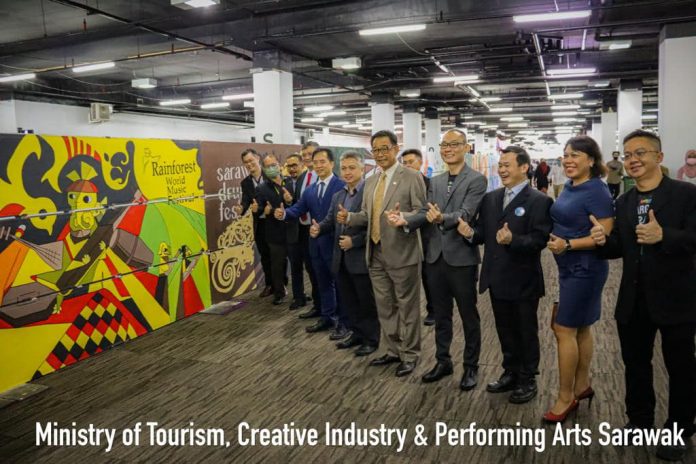 SUBSCRIBE TO KUCHINGBORNEO.INFOTELEGRAM TO GET NEWS & UPDATES ON KUCHING.
In the past month, Sarawak managed to enter itself into the Malaysia Book of Records (MBOR) by completing two feats.
The first record was broken by a traditional event known as 'bermukun' while the second feat involved the drawing of a Sarawak themed mural maze.
Non – stop 'bermukun' record
Borneo Post reported that the first feat was by organizing successfully the longest non-stop live broadcasting 'bermukun' performance through the 'Juh Bermukun 76 Jam Tanpa Henti' 2022 programme.
The event is a joint initiative of the Ministry of Tourism, Creative Industry and Performing Arts and RTM, and it was held in conjunction with RTM's 76th anniversary celebration this year.
During the 76 hour event, 76 performers from Kuching, Samarahan, Mukah, Miri and Bintulu, Sabah and Labuan, began performing from 5.07PM on May 27, until 9.07PM on May 30.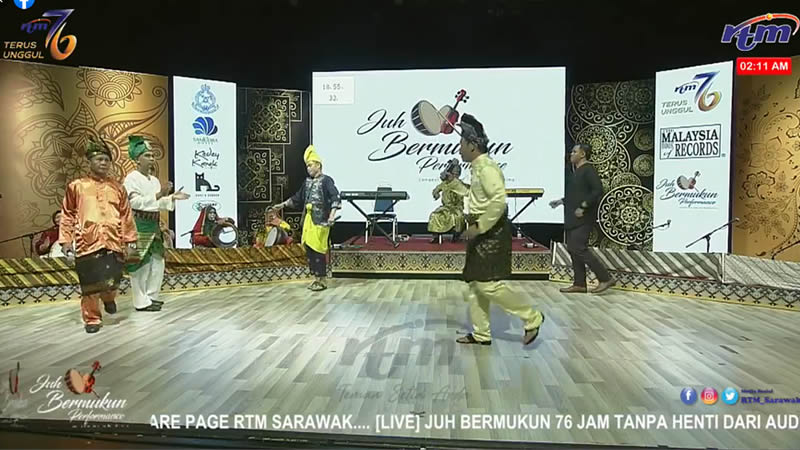 Largest Sarawak Themed Mural Painting
Another feat which went into the Malaysia Book of Records was happened at Borneo Convention Centre (BCCK).
According to DayakDaily, the 1,380sqm Sarawak themed maze mural broke the national record for the 'Largest Sarawak Themed Mural Painting' as it was 10sqm longer than the previous record holder.
It was drawn by students from  Sarawak Society for the Deaf, University Malaysia Sarawak (UNIMAS: Faculty of Built Environment & Faculty of Applied and Creative Arts), Universiti Teknologi MARA (UITM) Cawangan Samarahan, Swinburne University of Technology Sarawak Campus, UCSI University Kuching Campus, and the University of Technology Sarawak (UTS).
Making Kuching an arts and culture hub
Although some may feel that both feats do not do much to Kuching and Sarawak in general, it is likely that both record breaking events will help significantly in establishing Kuching as a culture and arts hub in the near future.
Kuching is now already well established as a popular destination for adventure, and reinforcing that label with a hint of arts and culture will only do more good for a place I call home.
If you want to get souvenirs related to Kuching, check out these online Sarawak related products.