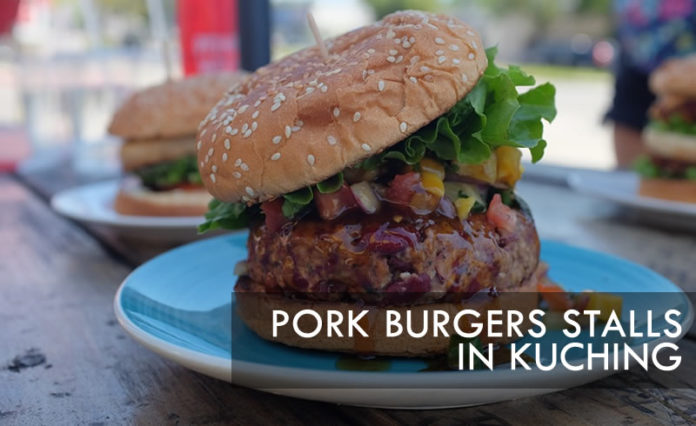 I'm a huge fan of pork burger, and when given a choice, pork burgers are highly rated on my list especially if they are bite sized.
I don't eat burgers everyday, but when I do want one, there's the need of finding good ones.
Since I always have this problem to find pork burger stalls when I crave one, I've decided to come up with a list of pork burger stalls here, for you, me and everyone.
Before you check it out, kindly update me via Facebook if the stall has moved, relocated, or closed down infinitely. The burgers listed are in random order.
KUWIN BURGER STREET
Kuwin Burger Street opens everyday from 7:30PM to midnight at Ru Yee Corner, which is located near One Tj Shopping Complex at Jalan Stutong. Their greasy burgers are a favourite among many, and some have rated them as being the best in the business, at least in Kuching. Prices on their menu range from RM2 to RM12. To check out more about them, head on to their Kuwin Burger Street Facebook page.
BRUTUS PORK BURGER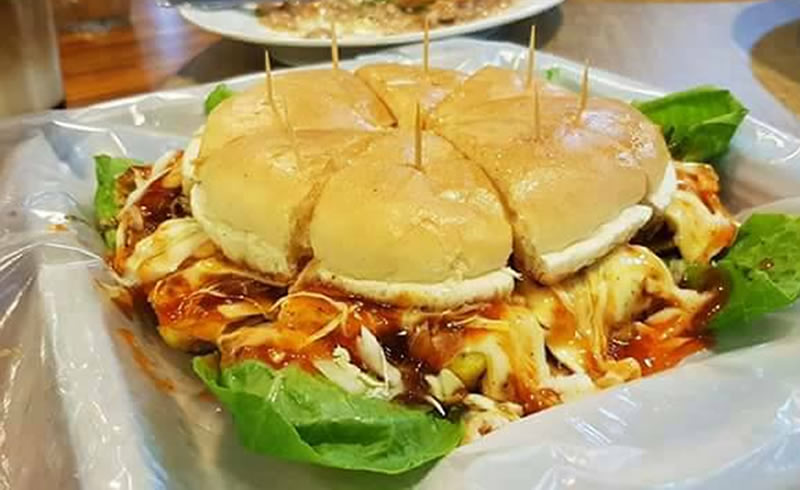 The signature burger for Brutus Pork Burger is their huge 5 to 12-inch pork burger. Heavily obscene with ingredients and goodness, the burger is one of a kind in Kuching, and is only available via pre-orders by contacting Will at +60128789788. Located in Moyan Square, Batu Kawa, patties by Brutus are home made ensuring you get fresh patties all the time when you visit them from 5PM to 1AM (Monday to Saturday), or 10AM to 1PM, and 6PM to 12PM on Sundays. The home made burgers start at RM5, with the most expensive burgers hitting RM12. For more information, visit Brutus Pork Burger Facebook page.
PROJECT BURGER KUCHING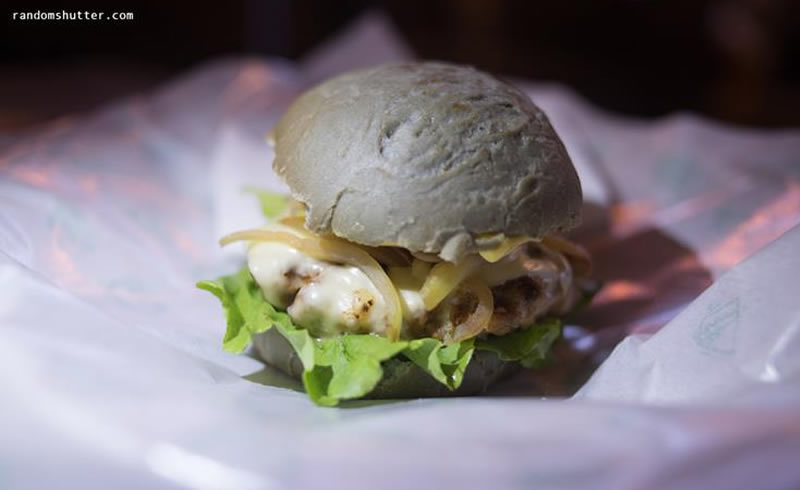 Located at Lorong Setia Raja 4K3, nearby iCATS/PPKS in Stutong. They claim that they are the only (Non Halal) pan cooked burger without oil in Kuching, and their burger patties and brioche buns are uniquely homemade with no preservatives and no monosodium glutamate (MSG). I guess this is the reason why their burgers look extremely clean. They operate daily from 6:30PM – 10:00PM, and you can get more information about them on Projeck Burger Kuching Facebook page.
THE BARUKZ BURGER KUCHING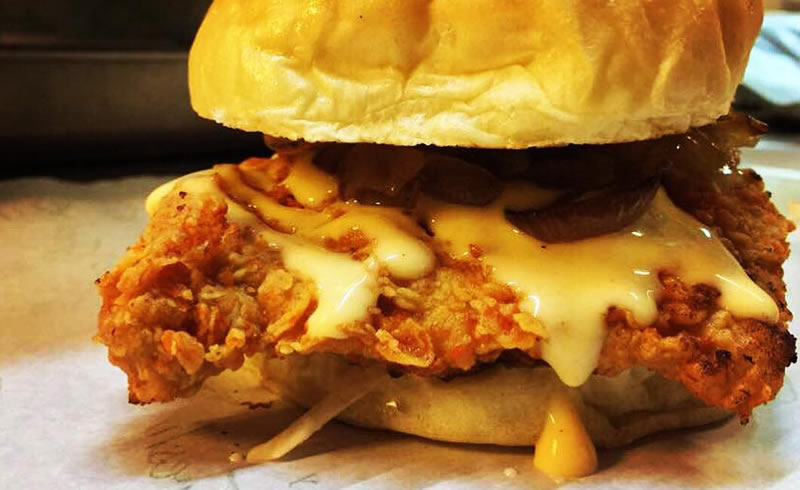 Located at Big Thumbs Cafe, Jalan Dogan, Kuching Sarawak, the Barukz Burger is obscenely tall, and has not only burger patties, but also pork chop as part of their menu, making them the only burger stall in Kuching that I know serves such a thing, in a burger. They operate from 7:15PM to 10:30PM daily, but close on Sundays. Their prices start from RM5.50, and there most expensive burger on the menu is RM9.50. According to them, you can customize your burgers too, but prices will vary. For more information about them, visit the Barukz Burger Kuching Facebook page.
GOI'S PORK BURGER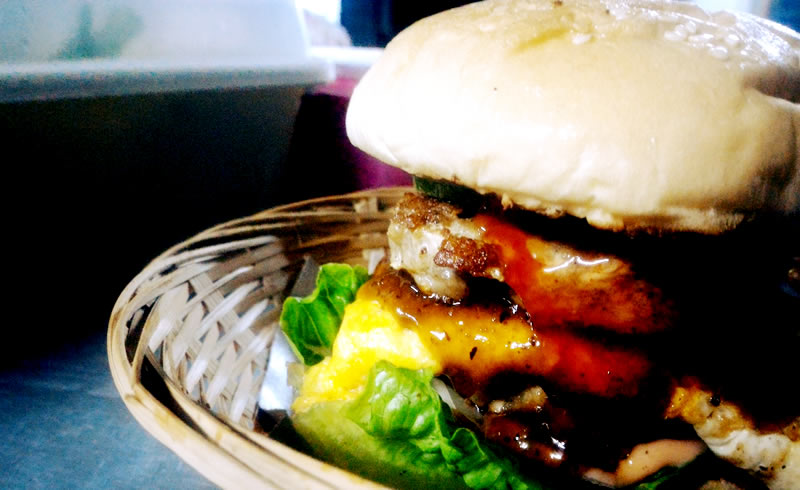 If you are in Bau, then perhaps Goi's Pork Burger at Buluh Pisa Cafe, which is in the middle of Bau Town, is the closest to check out. Opened from Tuesdays to Sundays, from 7:30PM – 11:30PM, the price range of these yummy looking burgers are from RM5 – RM7.  If you need more information about them, check out Goi's Pork Burger Facebook page.
If you are wondering why the list doesn't include some famous, or delicious ones you've tried, well, that's largely because I do not know about them. To have that stall or place in the list, just drop me a message on Facebook with details of the place (their FB page would be very helpful), and include them in the list. If you own a non-halal pork burger stall, simply DM me a photo of your best burger, with details of your price range and also your operation hours. And oh, every pork burger listing is FREE! =)
//List last updated on 14 Feb 2018
Recommended reads
Find a hotel in Kuching