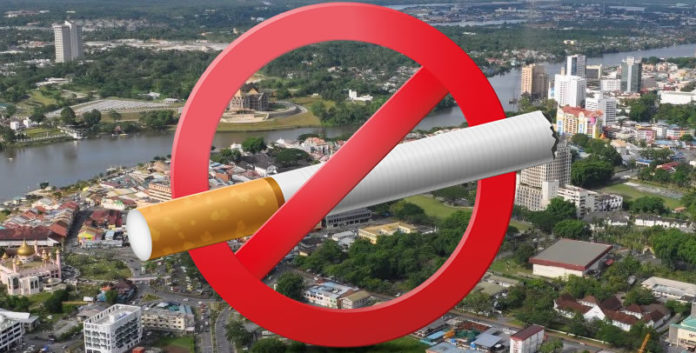 SUBSCRIBE TO MySARAWAKTELEGRAM TO GET NEWS & UPDATES ON SARAWAK.
Smoking would be banned in coffee shops within Kuching City North Commission (DBKU) jurisdiction beginning January 1st next year.
DBKU will also enforce a smoke-free zone in all public toilets and open spaces in its area of jurisdiction from the same date.
According to DBKU, all the 320 licensed eateries within DBKU area will display a smoke-free zone notice to declare they are no-smoking areas although DBKU stressed they would not issue compounds for not adhering to the move.
Instead, DBKU stressed that the Health Department under the Control of Tobacco Products Regulations 2004, could issue compounds for a RM5,000 fine or one year jail as stipulated by the law.
To further enforce the no-smoking zone, all new coffee shops would need to declare they would be no-smoking zones from Jan 1 next year.
Kuching South Municipal Council (MBKS) has also come out in support of the campaign, saying that all of the coffee shops under their jurisdiction has already been encouraged to be no smoking zones since five years ago.