A band from Russia, Ireland, Scotland and first time ever joining RWMF line-up Estonia showcasing their rich and original musical culture as a demonstration of a rare and heartfelt musical togetherness.
Otava Yo, consist a group of seven folk musicians from St. Petersburg create new interpretations of Russian folk music and revive neglected tunes from the past.
Their vigorous music is performed and interspersed with Slavic temperament, uninhibited humour, fiery playing and unique stage presentation.
Their video "Oh Dusya, oh, Marisya" won best music video at the NYC Indie Film Awards 2015 and their latest video "Once upon a time on a high hill" won best music award at the Los Angeles Film Awards.
Their leader, Alexey Belkin, will also be spinning a DJ set on the After Party Stage on the Sunday night of the Rainforest World Music Festival 2019.
Trad.Attack! Bringing excitement to Estonian sounds where the old and new collide and spark. The irrepressible trio growing up surrounded with music and each has been active in Estonian music scene since 2014, they will showcase their music which is as inventive and as ambitious as they can be.
They are still disarmingly bemused about their worldwide success but definitely having lots of fun touring the world and looking forward to representing Estonia for the first time at the RWMF.
Kila consist with all eight Dubliners come from different musical backgrounds including Irish classic, folk and rock firmly rooted in tradition, they are well known for mastery of combining traditional Irish music with world and folk rock, performing for second time at the RWMF after their first highly successful act in 2013.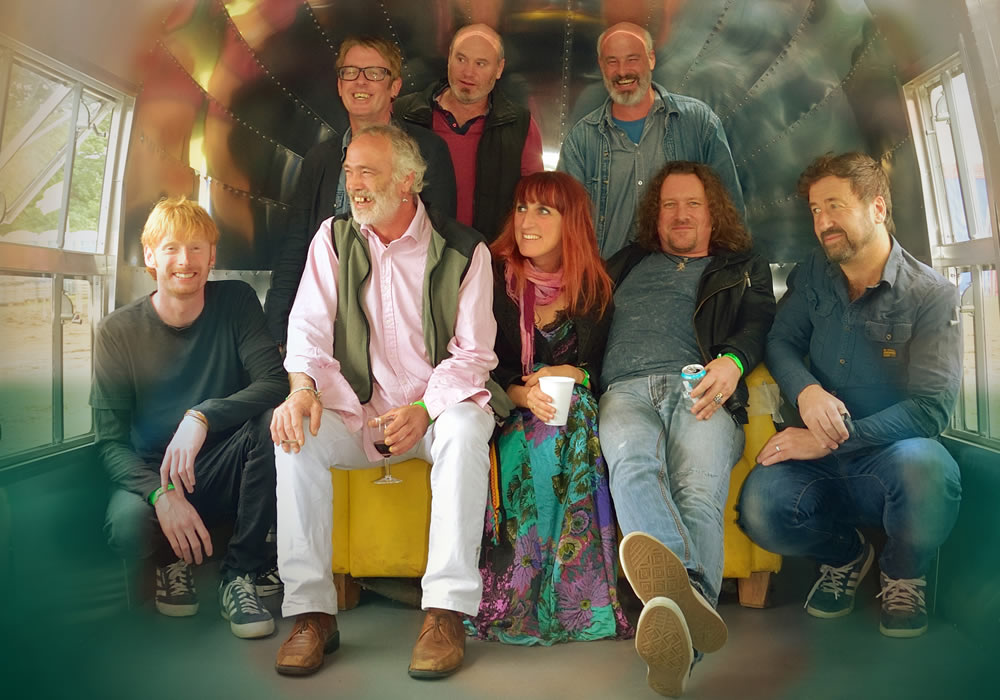 Their music has been described as "one of the most beautiful euphoric live experiences" by BBC World Review and Hot Press described them as "softly spoken off stage and complete lunatics on it, Kila has torn up the rulebook with their wantonly eclectic mix of styles."
2018 was their 30th anniversary as a band and they started that year by being Best Band at NOS Irish Language Music Awards.
They have produced 19 albums and still actively recording. In addition, they have written extensively for film and television soundtracks.
They will carry out two different acts at RWMF this year. One as Kila themselves, and one as a collaboration with Oki Kano, an Ainu tonkori player, under the banner of Kila & Oki.
Talisk with Hayley Keenan on fiddle and Graeme Armstrong on guitar producing a multi-layered enthralling signature that has captivated audiences, each member of the band enjoys taking aspects of their own musical backgrounds and combining them with parts of other genres to create a modern take on folk music and seeing how far they can push the music while keeping it in the Scottish folk music genre.
The Rainforest World Music Festival takes place on July 12-14 at the Sarawak Cultural Village and is organised by the Sarawak Tourism Board, endorsed by Tourism Malaysia and is supported by the Ministry of Tourism, Arts and Culture, Youth & Sports Sarawak.
For further information on tickets, festival activities and logistics, check out my preview of RWMF2019.