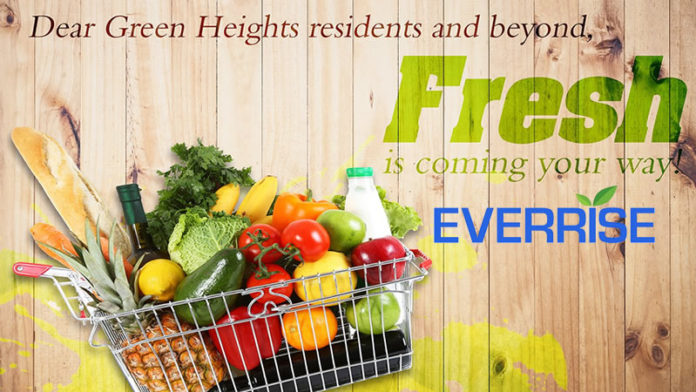 SUBSCRIBE TO KUCHINGBORNEO.INFOTELEGRAM TO GET NEWS & UPDATES ON KUCHING.
Last year, there was plenty of questions (and worries) about who will replace Cold Storage upon their exit as the anchor tenant of Green Heights Mall.
Cold Storage had served the community in Green Heights well over the years and many were sad that they were leaving.
Today, it was revealed that local Sarawakian retail chain Everrise would step in to fill in the vacant space left by Cold Storage and become the new anchor tenant of Green Heights Mall.
According to Green Heights Mall Facebook page, Everrise is scheduled to open by June 2019.
Everrise is no stranger to Sarawakians having supermarkets all over the Sarawak with several notable ones opened in major shopping malls across Sarawak.
In recent years Everrise had really stepped up their game when it comes to the supermarket business by improving the comfort and selections available in their stores, most notably their signature ones like 4th Mile, BDC, VivaCity Megamall and Plaza Merdeka.