The House Café is a small kopitiam located in Pending, which is quite hidden from the eye of many, including the locals.
Based on two of my visits here, the shop is generally clean and well maintained with the shop also being largely cool for you to have pleasent breakfast (and likely lunch).
Service here is fast and the staff are courteous and prices are average.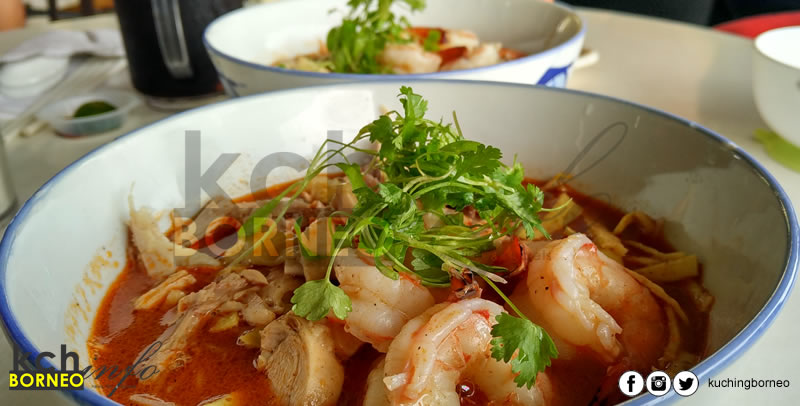 While the shop has many dishes, ranging from halal and non-halal food, the main attraction in the morning is the laksa Sarawak which is served by a stall called 'Alfred Laksa'. The laksa is one of the best for those wanting a mid-point between the spicy version of Sarawak Laksa, and the non-Spicy version of the dish.
To go to this cafe, click on this map. Please note that taxi or private transportation may be needed, unless you are staying at M Hotels (Hock Lee Centre), and Kuching Park Hotel.
For photos of The House Café, check out our images below.

If you are looking to find the best place to stay in Kuching, find them below.